Research project
Urban Anchal
Start date: 1 March 2017
End date: 28 January 2019
Value: £148,959
Partners and collaborators: Centre for Injury Prevention and Research (CIPRB) The ARK Foundation Funded by: the Medical Research Council's Public Health Intervention Development Fund.
Description
Urban Anchal: Sustainable day-care for 1-4 year olds in disadvantaged urban communities in Dhaka, Bangladesh
We aim to address the lack of safe, stimulating and health promoting environments for adequate early childhood development (ECD) for 1 to 4 year-old children in disadvantaged urban areas in low income countries (LICs). Urban slums provide a challenging environment for child health. With slum-dwelling women working long hours and limited availability of extended family, slum communities face a childcare vacuum, undermining children's healthy ECD. Adverse experiences and exposures increase the risk of poor health, social and cognitive outcomes during childhood and later in life.
View our short video here, which describes the need for day-care in urban Bangladesh.
Bangladesh, where almost 4 million inhabitants live in slums, exemplifies these adverse conditions. Intra-urban differences are stark, with poor nutrition and high prevalence of infectious diseases resulting in 50% of slum-dwelling children with stunted growth compared to 33% in non-slum areas. In Dhaka slums, twice as many women with an under 5 year old child work outside the home compared to women in the rest of the city; 65% of these children are taken to work by mothers or left with older siblings (elder sister), neighbours or friends. Lack of adequate supervision is a key risk factor for childhood injuries in Bangladesh. The impacts of the limited support for young children can also be seen in educational attainment. Only 65% of children from slum communities attend primary school, compared to 84% outside the slums. Drop-out rates are more than six times the national average and higher among girls, influenced by the practice of elder sisters providing childcare.
Our study assesses the feasibility of providing day-care centres for young children in Dhaka. This present a holistic solution, allowing women to work whilst knowing their children are safe and provided with ECD opportunities. Our partners, CIPRB, have extensive experience delivering and evaluating childcare in rural Bangladesh. Their model achieved significant impacts on all-cause mortality and injuries.
Our Objectives
1. To understand the extent and nature of demand for day-care among slum and adjacent non-slum communities in Dhaka
2. To identify the most feasible and acceptable method of assessing ECD among under 5 year olds.
3. To co-produce the prototype integrated, self-sustaining, day-care model.
4. To test and refine an integrated self-sustaining day-care model.
5. To assess feasibility and then refine the methods of recruitment, assessment and follow-up among day-care users and a potential comparator group to inform the design of a future pilot of the cost-effectiveness evaluation.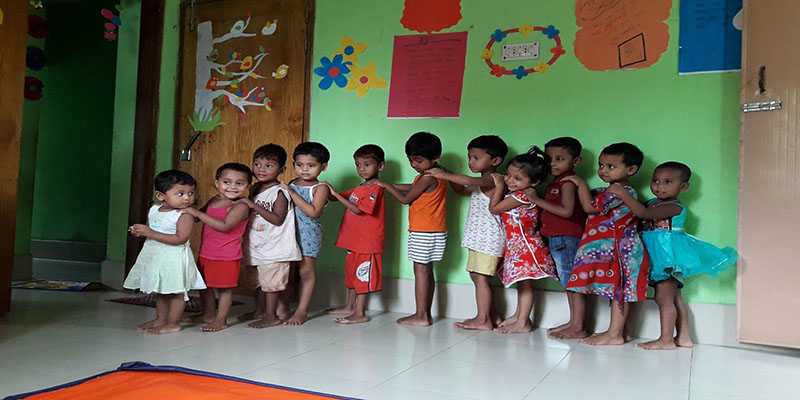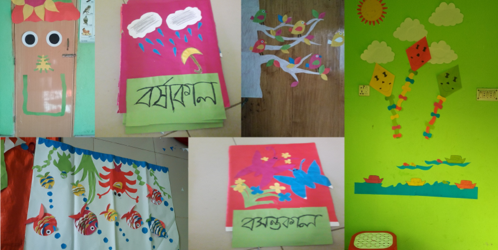 Methods
Our study uses quantitative and qualitative methods to understand the need and perceptions for child day-care in a poor urban community in Dhaka. We will develop and refine the prototype day-care model participatory action-research (PAR) to develop the day-care model. We will test the feasibility and acceptability of the questionnaires and assessment tools that could be used to assess the effectiveness of the intervention in a follow-on larger study that we plan to seek funding for, should this phase of work be successful.
Read our study protocol here.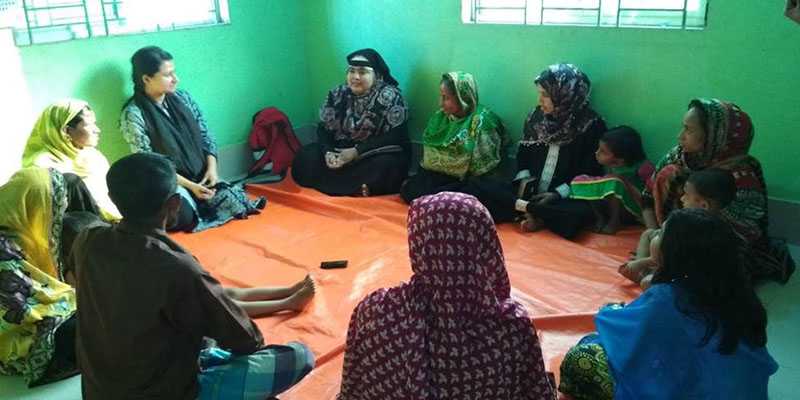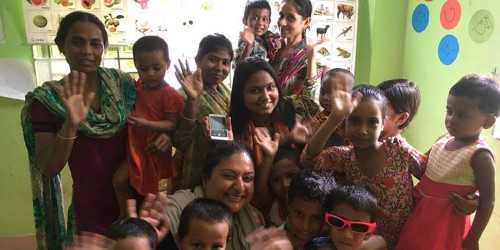 Partners & Collaborators
Impact
We are working closely with local government, other day-care providers and donor partners to see how best a sustainable model of urban day-care could be scaled-up across Dhaka. In future work, we hope to evaluate the effectiveness of day-care in improving health and social development among poor communities in Dhaka. This evidence would make a significant contribution to the knowledge base and would support the case for universal provision of quality day-care in low and middle income countries.