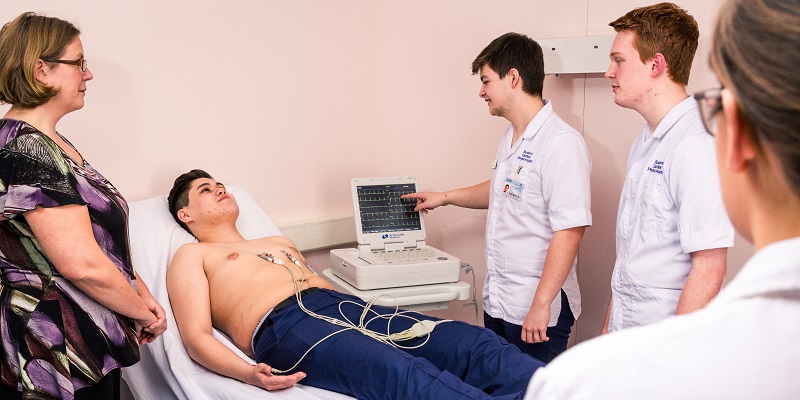 As a cardiac physiology student at the School of Medicine you'll have access to dedicated teaching facilities equipped with the latest technology, and the necessary resources to support and enhance your learning experience.
Cardiac physiology labs
You will have access to two dedicated cardiac physiology skills labs, each designed to provide our students with an outstanding learning experience. These rooms consist of a separate ambulatory monitoring room where students can be taught and can practise fitting, downloading and analysing ambulatory information. The larger of the two rooms is dedicated to clinical skills teaching and houses equipment that will allow you to perform ECGs, basic spirometry and blood pressure monitoring.
Gaining clinical skills will help to prepare you for clinical placements, practice or possibly a research career at Leeds – one of the world's leading centres for cardiology research.
We also utilise clinical skills facilities situated at the Clinical Practice Centre at St James's University Hospital.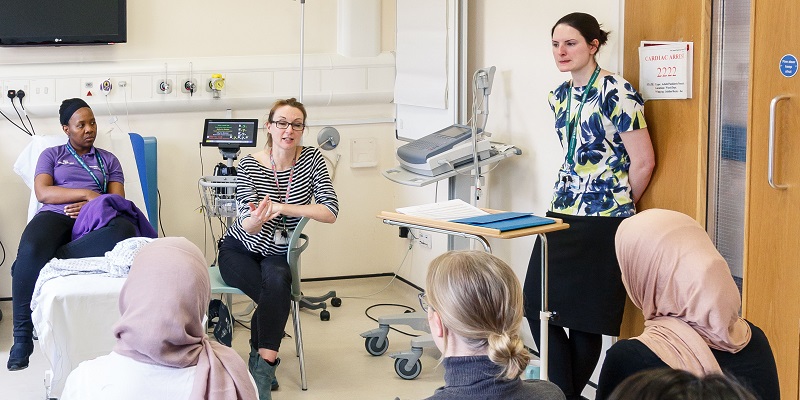 Our other facilities
In addition to our specialist laboratories you will have access to the School of Medicine's other teaching and clinical practice facilities, including the Medical Teaching Centre (MTC) which is the hub for classroom-based teaching within the School and is equipped with the latest technology to aid teaching and learning. You will also use the Clinical Practice Centre at St James's University Hospital, which provides access to state-of-the-art clinical skills training equipment and is a safe environment for you to gain practical skills before applying them in a real-world scenario.
The Health Sciences Library in the recently refurbished medical school building will also be available to you, along with the University's many other libraries and study spaces.