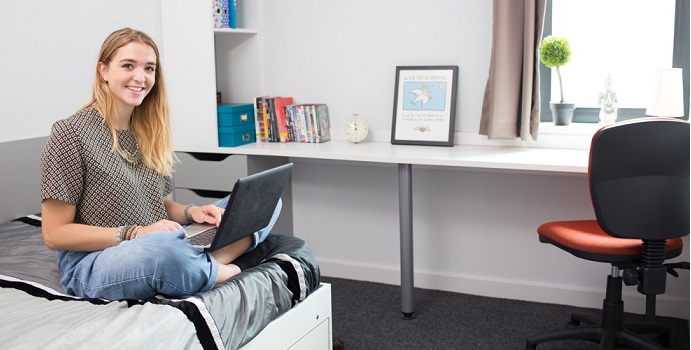 We aim to ensure all our students are in suitable and appropriate accommodation, and for students who are in practice placements, this means flexible housing in convenient locations.
First year guaranteed accommodation
We ask students to apply as early as possible (by 1st July), not at the last minute! You're guaranteed a place in our accommodation if you are a new 1st year undergraduate not coming to Leeds through clearing.
Close to the city, University and close to placements
We have a number of excellent housing complexes within easy reach of the University. Where possible, we try to place our audiology, cardiac physiology and radiography students in close proximity with each other. This is usually in halls of residences with extended tenancies to ensure you will have accommodation during any summer placement weeks on the course.
Self-catering
We advise our students to choose housing which is self-catered. This means you can eat at your convenience, not at fixed times, which may better match your placement timetable (therefore not paying for meals in the halls canteen when you are elsewhere on placement).
Accommodation sites
All these student accommodations are close by; The Tannery is on Kirkstall Road close to the Leeds General Infirmary, 2 minutes from the city centre. Lupton and Oxley residences are a few miles up the rad in Headingley, which has bars, restaurants a cinema and supermarkets close by (and home of the famous cricket ground.)
You can find more information about accommodation on the University's information page.