Leeds Institute of Cardiovascular and Metabolic Medicine
We provide clinical, laboratory and population-based research and education.
Experimental and Preclinical Imaging Centre (ePIC)
Our preclinical imaging centre provides the latest generation of multi-modality imaging platforms.
Learn more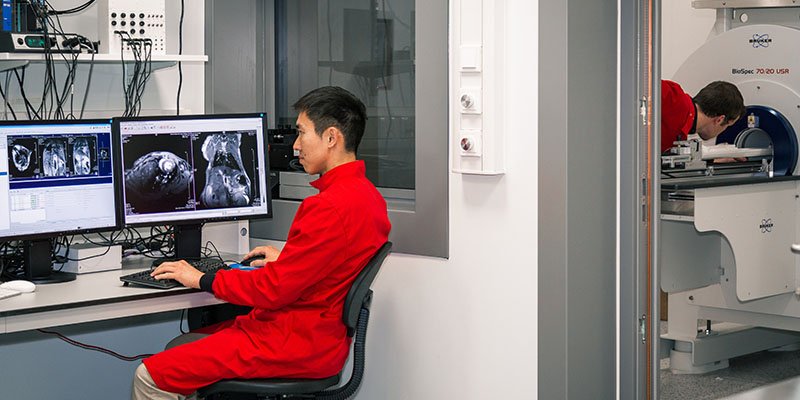 Learn more
Clinical Imaging Facilities
Our clinical imaging facilities include a clinical MRI centre for cardiovascular imaging research, an Advanced Imaging Centre that supports developmental MRI and access to NHS based imaging equipment.
Learn more
Learn more
Scroll down
Groups and institutes
Leeds Institute of Cardiovascular and Metabolic Medicine
Leeds Institute of Cardiovascular and Metabolic Medicine
Professor Laura Treadgold
Staff | Institute Director
Prior to becoming the Director of LICAMM, Laura was the Pro Dean for Student Education in the Faculty of Medicine and Health. She has an academic background in Medical Imaging and is a member of the Specialist Scientific Education Department.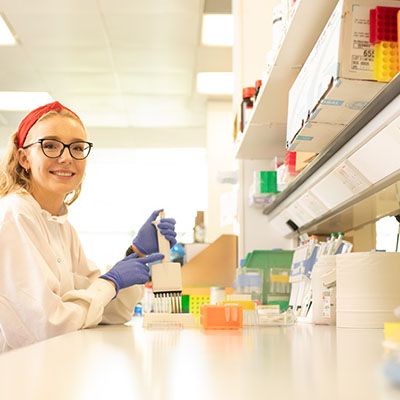 British Heart Foundation 4 Year PhD Programme in Cardiovascular Disease and Diabetes
Our prestigious 4-year British Heart Foundation PhD training programme is housed within the Leeds Institute of Cardiovascular & Metabolic Medicine and currently hosts 20 Post Graduate Researchers (PGRs) in 5 cohorts. 
We provide a supportive and nurturing environment to maximise the opportunities on offer and allow our Postgraduate Researchers (PGRs) to develop and grow, experiencing the breadth of their subject area in addition to the specialism of their chosen project.
International PhD Academy in Cardiovascular and Metabolic Disease
Given the worldwide epidemic of diabetes, significant challenges lie ahead in understanding the mechanisms of complications and in developing new strategies for therapeutic intervention.
Part of our core mission is to use our expertise to nurture a new generation of scientists who think differently and go on to be instrumental in transforming understanding and treatment of cardiovascular and metabolic diseases.
More

on International PhD Academy in Cardiovascular and Metabolic Disease
Our research excellence
Researchers in LICAMM undertake a wide range of multi- and inter-disciplinary research across a range of different research areas. We have generated around £80 million in grant income across these areas of activity in the last decade.
Our departments
Our research group's focus is on improving the understanding of normal physiology, mechanisms of disease and treatment effects through the development and application of precise biomedical imaging markers.
More

on Biomedical Imaging Science Department
Our work has led to significant patient benefit through the delivery of transdisciplinary research in a number of key areas, including in epidemiology, biostatistics, health services and clinical practice.
More

on Clinical and Population Science Department
Our vibrant community of around 25 academic staff aim to provide opportunities for outstanding education to a global audience, underpinned by innovative, evidence-based, impactful scholarship.
More

on Specialist Science Education Department
Meet our clinical educators
We offer excellent clinical placement experiences across our region which provide opportunities for you to experience the varied work of an Audiologist and Cardiac Physiologist.
Find out what our clinical educators have to say about our Healthcare Science BSc courses and placements at the University of Leeds.
More

on Meet our clinical educators