Training in Systemic Practice and Family Therapy
We have over 20 years' experience of running Family and Systemic Therapy courses. We run the full range of professional training courses in Systemic Practice and Family Therapy: Foundation, Intermediate, PG Cert, Qualifying levels / MSc, and Systemic Supervision. You can download a Course Overview for courses leading to qualification as a Systemic Psychotherapist/Family Therapist here.
We are now accepting applications for the forthcoming Advanced Training in Systemic Supervision. VIew our information and application form request.
In addition we provide bespoke systemic training for professional groups such as child and adolescent mental health services, youth offending teams, psychiatry, social care or the voluntary sector.
We also run occasional training days for local mental health professionals and are delighted to welcome:
Prof Arlene Vetere to host a workshop on Systemic Practice, Therapy and Narratives of Attachment. This two day course has been postponed due to current restrictions on events due to coronavirus. New dates will be posted here as soon as they are available. University updates and information can be accessed here: coronavirus.leeds.ac.uk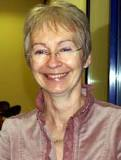 Applications for Foundation, Intermediate, PG Cert are now open. Please read our application guidance document.
The MSc in Systemic Family Therapy leads to eligibility to register with the UKCP as a qualified Family Therapist. The next intake for our MSc is for 2021-23 (we have one in-take every two years for our MSc). Application for the next intake of MSc will be open in January 2021.
We have seen many trainees pass successfully through our formal training in systemic family therapy, why not be one of them?
Submit your application or contact us to find out more.