British Heart Foundation 4 Year PhD Programme in Cardiovascular Disease and Diabetes

Why focus on Cardiovascular Disease and Diabetes?
Here at the University of Leeds we want to develop the next generation of scientists who can tackle the problem of cardiovascular disease caused by diabetes.
In spite of modern treatments, diabetes substantially increases the risk of suffering major cardiovascular problems, such as heart attack, stroke, limb ischaemia and heart failure which impairs quality of life and reduces survival.
It is expected that by 2030, more than one in ten adults in the UK will suffer from diabetes, with major implications for individuals, families, and the economy.
Structure of our Programme
<iframe width="1280" height="720" src="https://www.youtube.com/embed/Dqx660y1nNU" frameborder="0" allow="accelerometer; autoplay; encrypted-media; gyroscope; picture-in-picture" allowfullscreen></iframe>
We seek to create a new generation of scientists from a broad range of disciplines who think differently and go on to transform the understanding and treatment of cardiovascular disease and diabetes. We don't expect you to be the finished article from the start. We provide a supportive, nurturing environment to maximise the opportunities on offer, allowing you to develop and grow, experiencing a broad range of science in addition to your own chosen project.

Programme PhD projects address the challenge of cardiovascular disease and diabetes and include 2 mini-projects in Year 1, which can be outside the research group of the primary supervisor but closely related to your main area of research. This provides the opportunity to spend all 4 years primarily directed towards your main PhD project while retaining the option to change direction and/or supervisors during Year 1 if properly justified. Final selection of your PhD project and supervisors occurs by 9 months when a proposal is provided to the British Heart Foundation (BHF). 
Year 1 also includes a carefully designed programme of lectures, generic laboratory training and clinical experiences. Within years 2 to 4, you may also plan a visit to an outstanding overseas or UK research group, or gain experience in a non-academic environment, to develop further skills and experience relevant to your research interests and help you plan a future career within or outside of academia. You will also receive support from our careers centre and learn from our alumni about their career journeys.
Highlights of the Programme
Support from a dedicated programme co-ordinator (Dawn Best)

A buddy scheme that links you with an established programme PhD fellow during your first year

A mentorship scheme where we help you to find an experienced mentor outside of your supervision team

Access to world class research facilities

Maximized time for the main PhD project

Overseas visits to other world-leading laboratories

Support for career development
Annual off-campus research symposia

Opportunities to publish your research and a review article

Extensive relevant taught and real-life training experiences

Wide multidisciplinary supervisor pool (including clinician-scientists)

Up to £3,000 financial support to attend relevant scientific meetings

Located in a state-of-the-art scientific building on one of the largest university-hospital complexes in the UK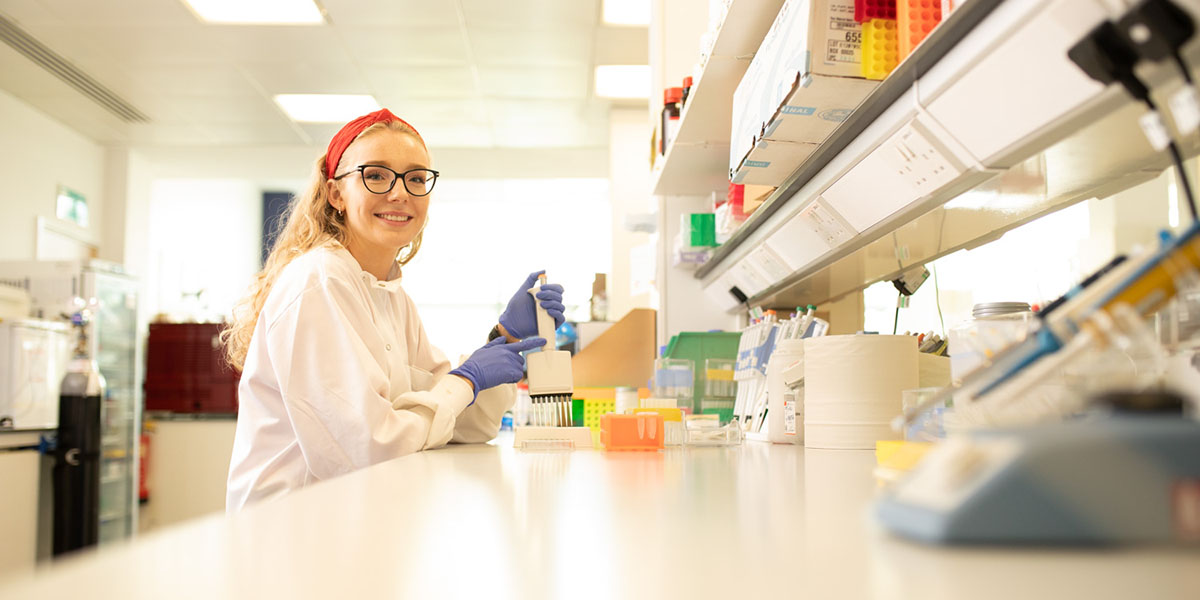 Applications for 2024 entry are now open.
The PhD projects we host align with one of three themes, all of which focus on research challenges we have identified that can lead to improved understanding, prevention and treatment of cardiovascular disease in people with diabetes. We are keen to recruit talented researchers from all scientific disciplines and projects are offered across the range of discovery, translational, applied research, computational and data analytic research. Successful applicants will be matched with projects after interview, after having the opportunity to meet prospective supervisors and discuss available projects. Please indicate on the application form which of the following themes you are most interested in:
Diabetic vascular disease

Diabetes injures blood vessels throughout the body. These are the interface between the bloodstream and the cells forming every organ; they actively influence organ function and even communication between organs. This theme focusses on understanding how diabetes alters blood vessel function and leads to disease.
Diabetes, thrombosis and inflammation

Diabetes and other metabolic disorders are characterised by increased risk of blood clotting (thrombosis) linked to inflammation. This theme focusses on understanding the molecular and metabolic factors that drive inflammation and associated thrombosis within blood vessels.
Diabetes, heart failure and multi-morbidity

Multi-morbidity is the co-occurrence of two or more chronic health conditions. Diabetes is a systemic disease which impacts across different organs. This theme focusses on understanding the relationship between diabetes, cardiovascular disease and other chronic diseases.
Applicants must be eligible under the UK Home Fee status criteria
Applicants will have, or expect to obtain, a degree equivalent to at least a UK upper second-class undergraduate degree in a relevant subject area including; medical sciences, biomedical sciences, structural biology, biochemistry, imaging, physics, chemistry, mathematics, statstics and computing

Applicants applying should not already have been awarded a doctoral degree

We welcome applications from all suitably qualified candidates. We particularly encourage applications from under-represented groups. All scholarships will be awarded on the basis of candidate potential.
This studentship will cover the cost of academic fees (at the UK Home Fee rate for postgraduate researchers) and a standard BHF PhD stipend (£19,919 - £23, 298 per year), based on 2023/24 rates. The studentship also includes a budget for research consumables and a funding of up to £3,000 to attend relevant scientific meetings.
All applicants are required to completed an online application form, in which you will need to upload the following supporting documents. As part of the online application, you will need to upload the following mandatory supporting documents:
Three supporting statements about your previous achievements, why you wish to study for a PhD, and your experience of using evidence to inform conclusions. These will be used by our shortlisting panel (without any other information you submit) to select candidates for interview. Detailed instructions and a template outlining the format of your supporting statements is provided here. You will need to copy, complete and submit this as part of your required application documents.

Full Academic CV.

Degree certificates and transcripts both for undergraduate and postgraduate studies as appropriate (or marks so far if still studying)

2 references from academic referees. Offers are subject to satisfactory references. Please ensure you have named your referees on your application form. We will contact all referees directly as part of the application process.

Evidence of English language ability, if applicable

An Equality, Diversity and Inclusion questionnaire. We encourage candidates to complete this form so that we can understand our progress in recruiting under-represented groups. It is important to note that all responses are anonymous and data would only ever be used in aggregate to avoid identification of individuals. The questionnaire includes a 'prefer not to say' option against each question if required. The information you provide on this questionnaire will not be used in the shortlisting process.
To help us identify that you are applying for this opportunity please ensure you provide the following information on your application form:
When asked for your programme of study please select Cardiovascular Disease and Diabetes (PHP-CADD-4FT)

In source of funding make it clear that you are applying for the British Heart Foundation (BHF) Scholarship

Give your chosen research theme as the project title
Enquiries regarding the application process should be directed to the Faculty of Medicine and Health Graduate School  fmhpgradmissions@leeds.ac.uk
Closing date for applications is midnight on 3 January 2024. Interviews are expected to be held on the 22 January 2024. Candidates will choose an in-person or remote interview. Travel expenses for interview attendance can be paid for by the programme.
Interviews will last 30 minutes. We do not require interviewees to give presentations. We will provide details of the interview process, including questions that we will ask, one week in advance of interviews.
In addition to the interview, there will be an opportunity to learn more about the Programme from:
A short talk by the Programme Directors Associate Professor Richard Cubbon and Associate Professor Marlous Hall who will discuss and answer questions about our programme ethos, the structure of our training, and the research in our Institute.

A presentation by current Programme PhD fellows and the opportunity to discuss their experiences
Successful candidates will be contacted by the Programme Directors after interview to discuss their project selection, a process which will include the opportunity to meet prospective supervisors and learn about the projects they are offering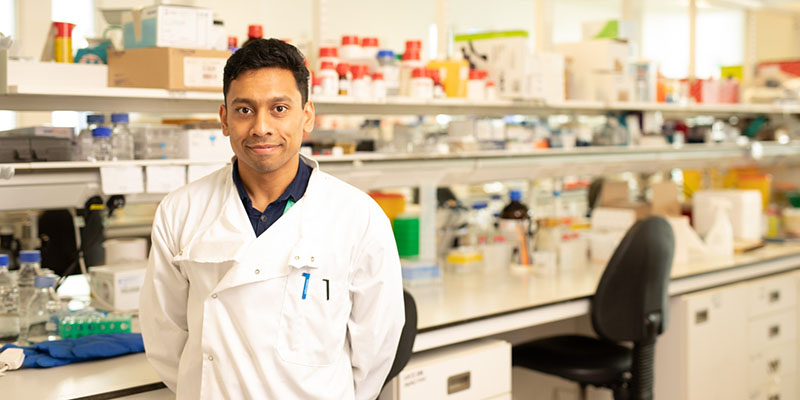 Where can I get support?
International Office - Provides welcome and orientation support and immigration advice and the opportunity to be part of a Global Community.
Doctoral College - Provides support and enhances opportunities available to you as a PhD student.
Feeling at Home in Leeds - The University offers face to face support and online tools to help students feel at home and make the most of University life.
Faculty of Medicine and Health Graduate School - As a researcher at Leeds, you will be part of a vibrant and welcoming research community both within the Faculty and the wider University.
Disability - Describes the support available during the application process and during postgraduate research degrees.
Contact Us
For any queries about the 4 Year BHF Programme, please contact our Programme Coordinator, Dawn Best.