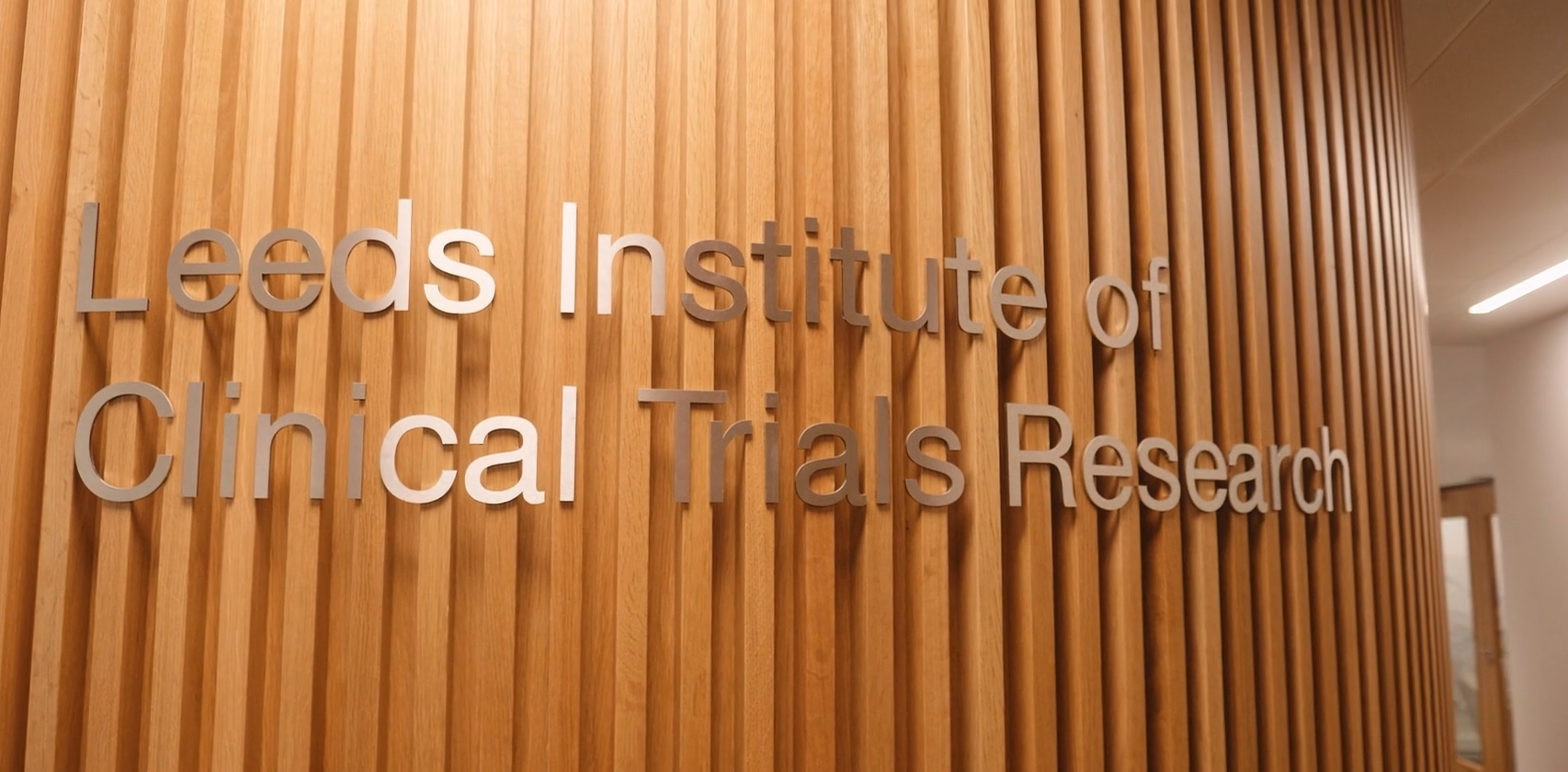 The Clinical Trials Research Unit within the Leeds Institute of Clinical Trials Research (LICTR) is an international leader in the field of clinical trials.
The Unit is one of the largest in the UK and conducts national and international randomised and early phase clinical trials in a variety of clinical fields. Our main aim is to support the challenge of changing clinical practice for the better and our past results and current work have already helped to do this.
Our results inform the academic development of this specialised field of clinical research on a national and international level.
We're changing lives as we improve health and social care through innovative clinical trial research and education.
Our Story
Our story starts in 1992 when a small research group of eight people, led by Professor Julia Brown, started doing cancer research at the NHS Cookridge Hospital. By 2001, our work was gaining momentum and our reputation had grown. We moved to become part of the University of Leeds with an opportunity to grow from a small research group to a research unit and then in 2013 a research institute which now comprises five divisions with over 200 employees and an annual income of £12m.

Today, LICTR has multi-disciplinary teams using innovative methods to deliver everything from trials of experimental interventions in small patient numbers right through to large-scale international late-phase clinical trials.
And over the years, we've achieved so much. We've expanded beyond cancer research to undertake work in Complex Interventions, Surgery, Imaging, Diagnostics, Mental Health, Stroke and so much more.
We have a 25-year history in trials in multiple myeloma, resulting in an increase in five-year survival of fitter patients from 50% to 90%. Our work has helped to change the national guidance on stroke research.

We have the largest portfolio of pressure ulcer prevention clinical research world-wide with more than 11,000 patients in trials. We introduced evidence for the wider uptake of keyhole colorectal cancer surgery. And we are extraordinarily proud to be one of only seven Cancer Research UK clinical trial centres and one of only 7 Royal Surgical trials centres.
But the secret to our success is not just our excellence in research and education. It's our people.

Our people know that no matter what role they play, they are doing something every single day to change lives for the better.

And it's that powerful purpose, combined with our collective belief in learning and continual improvement in a supportive, caring and nurturing environment, that really sets us apart.
The opportunities at LICTR are endless – for both patients, clinicians and our team.

We change lives. And there's no greater story than that