International PhD Academy: Medical Research
Our medical PhD programme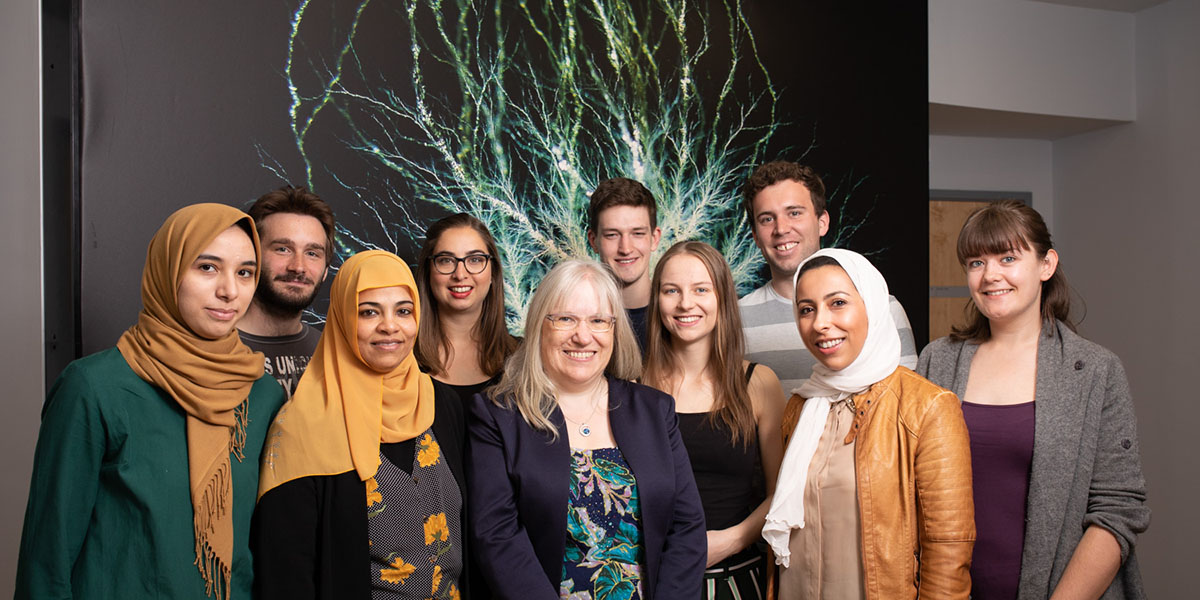 Our bespoke four year medical PhD programme is tailored to train and equip you with the necessary knowledge and research skills to embark on your PhD project.
The programme is especially suitable for candidates who have limited research experience and for students wishing to update their skills or change research area.
At the Leeds Institute of Medical Research (LIMR) at St. James's, our vision is to impact biomedical and clinical research on local, national and global scales, with a primary emphasis on health outcomes. We bring together scientists and clinicians to focus collaboratively on biomedical research and its translation to the benefit of patients. We train the next generation of scientists through state-of-the-art research-led teaching.
Programme structure
We offer a dual PhD structure of 3 or 4 years:
3-year PhD programme
For applicants with suitable research experience, or with a Masters degree featuring research modules in a relevant field, we offer a 3-year PhD through our programme. This doesn't include the foundation year, and students will start their PhD project straight away, supported by our expert staff and world-recognised academics.
4-year PhD programme
The design of the 4 year PhD programme allows the creation of a personalised programme for each student with complementary modules chosen to meet your specific development needs relevant not only to your PhD, but your future career and employability.
Foundation year
The first year combines four taught modules and two mini research projects to provide you with in-depth specialist scientific knowledge and research skills relevant to your PhD. This foundation year includes two core taught modules in Methods in Biomedical Research and Paper Criticism in Medicine. Plus two complement modules that will be selected on an individualised basis once your needs have been discussed.
You will spend 12-week intervals working on two different research projects during which you will learn research skill relevant to your main PhD project. Bespoke training will be delivered in a complementary manner to the taught component. Your individualised training plan will be agreed within the first month of the course as the outcome of the discussion with your supervisory team and the programme manager. More detailed information about the foundation year course structure and module information can be found here (foundation year structure).
Years 2-4
In years 2 and 3 you will focus exclusively on your main PhD project with ongoing training and support as required. Year 4 will be a progression of years 2 and 3, during which you will commence the writing up of your thesis, ready for submission.
Available projects
A range of projects are available in the following research areas:
Cancer biology
Diagnostics and Pathology
Gastroenterology
Genetics
Haematology
Immunology
Molecular Medicine
Oncology
Translational medicine
View a list of current PhD opportunities within the International PhD Academy: Medical Research at St James's University Hospital.
What our programme offers
a rich multi-disciplinary environment giving you the opportunity to develop a wealth of new skills and knowledge
diverse training and experience from year 1 ensuring a solid foundation for your main 3-year project
high impact research projects to ensure our students have a wealth of career opportunities open to them
bespoke academic, personal and professional development of students
Applications with government scholarships or other sources are welcome at any time through the Academy has one intake per year in mid-September with 5 places available for the 4-year programme. Self-funded applicants must be able to provide overseas rate University Tuition Fees plus laboratory consumable costs for years 2-4. This is in addition to the provision of personal living expenses.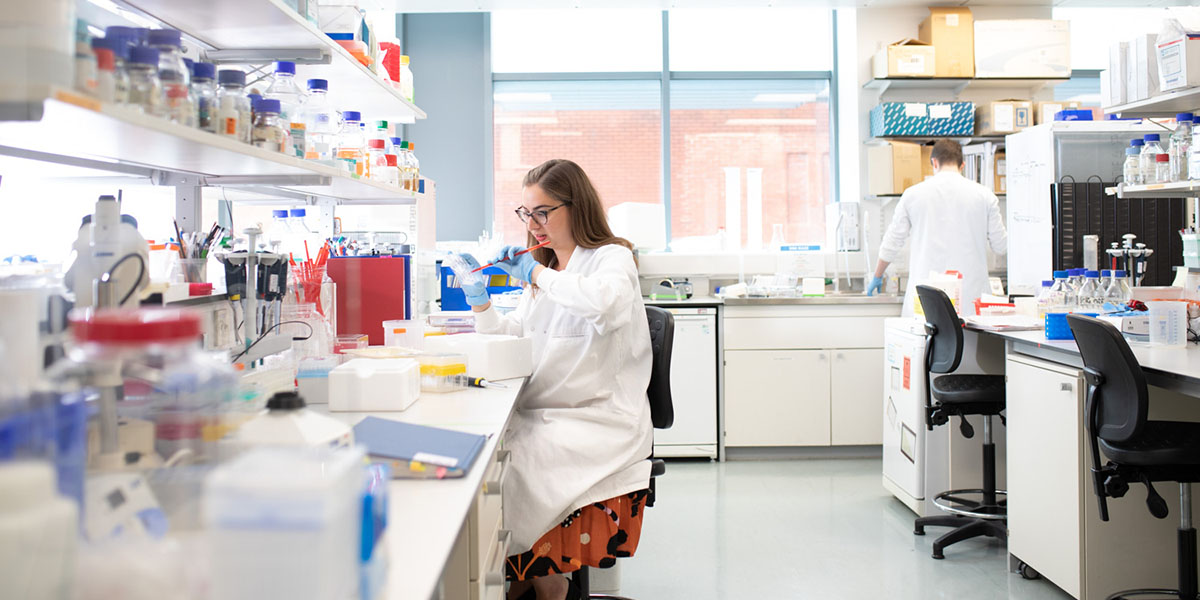 Eligibility
To be considered for a place in the International Academy, you must meet the eligibility criteria below:
Self-funded PhD students only (e.g. personal funding, sponsorship from government or employer)
English language requirements: British Council IELTS - score of 7.0 overall, with no element less than 6.5
Students will have or expect to gain, at least a 2:1 (Hons) degree (or equivalent) in a relevant subject
How to apply
Applications can be made at any time. To apply for this project applicants should complete an online application form and submit this alongside a full academic CV, degree transcripts (or marks so far if still studying) and degree certificates. Please make it clear in the research information section that you are applying for the International PhD Academy: Medical Research, as well as the title of the project you wish to be considered for.
We also require 2 academic references to support your application. Please ask your referees to send these references on your behalf, directly to fmhpgradmissions@leeds.ac.uk
Please ensure to complete your chosen 2 projects in rank order and identify each project with the title and supervisor name (Please note is it possible to change these preferences later)
Enquiries regarding the application process should be directed to the Faculty of Medicine and Health Graduate School.
Informal enquires about regarding the bespoke taught first year of the PhD programme can be made by contacting LIMRPhD@leeds.ac.uk.
Links to useful sites
International Office - Provides welcome and orientation support and immigration advice and the opportunity to be part of a Global Community.
Doctoral College - Provides support and enhances opportunities available to you as a PhD student.
Feeling at Home in Leeds - The University offers face to face support and online tools to help students feel at home and make the most of University life.
Faculty of Medicine and Health Graduate School - As a researcher at Leeds, you will be part of a vibrant and welcoming research community both within the Faculty and the wider University.
Other PhD opportunities within the School of Medicine
International PhD Academy Leeds Institute of Cardiovascular and Metabolic Medicine