International PhD Academy in Cardiovascular and Metabolic Disease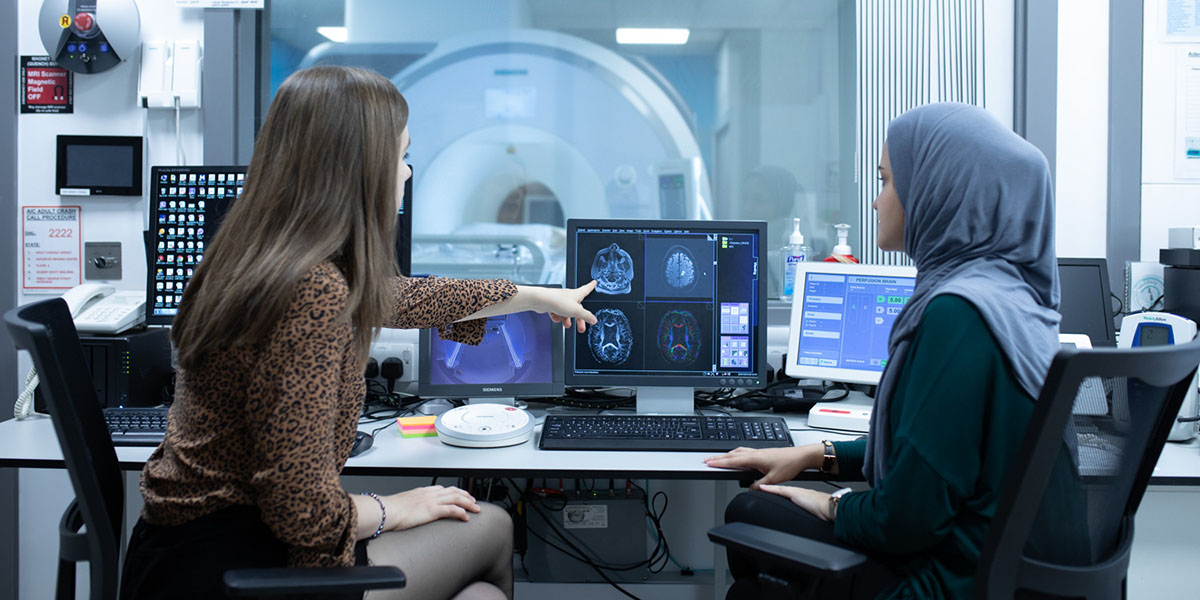 Here at the University of Leeds, we have established an International PhD Academy within the Leeds Institute of Cardiovascular and Metabolic Medicine (LICAMM). The pathways we offer are particularly suitable for international students with their own funding who have minimal research experience. Our International PhD Academy focuses on individual, personalised training and support.
Cardiovascular disease is a major cause of death and disability in the UK and across the world. Diabetes tends to exacerbate cardiovascular disease meaning we are less able to treat it. This is increasingly a problem in our modern society where we have more of a tendency to do less exercise and to over-consume, and so we need to urgently address this through our research.
Professor David Beech FMedSci, Wellcome Trust Investigator, Leeds Institute of Cardiovascular & Metabolic Medicine
Given the worldwide epidemic of diabetes, significant challenges lie ahead in understanding the mechanisms of complications and in developing new strategies for therapeutic intervention. Part of our core mission is to use our expertise to nurture a new generation of scientists who think differently and go on to be instrumental in transforming, understanding and treating cardiovascular and metabolic diseases. We invite you to join us.
Each year we will offer up to five places in the Academy for four-year basic science/population studies PhD studentships, available for entry on 1st October.
A PhD with us offers you much more than just academic excellence. Our size and diversity means we can offer you a unique experience which combines our research-based curriculum with a range of opportunities to give you the knowledge, skills and experience to prepare for your future.
Highlights of the Programme:
• Emphasis on PGR support (dedicated administrator, mentors)
• Dedicated Programme Coordinator and mentoring
• Extensive relevant taught and real-life training experiences
• Wide multidisciplinary supervisor pool
• Located in a stylish state-of-the-art scientific building at one of the largest university-hospitals in the UK
• Automatic consideration for award of bursary (up to £4,000 per year) for the duration of your PhD
• Funding available each year to support your conference attendance
• Home to the British Heart Foundation Chair in Cardiovascular and Diabetes Research, Professor Mark Kearney
Structure of the 4-year programme
Four-year basic science/population studies PhD studentships are available for entry on 1st October. There will be up to five places available.
The Foundation Year
Year 1 of this 4-year PhD programme combines taught modules and a robust training programme with research to provide you with not only the potential of a doctoral level degree, but a skill set which adds value to both your experience as a researcher and your future career and employability. The foundation year is tailored to inform, train and equip you with the necessary knowledge and skills to embark on an extended individual research project. The programme is especially suitable for candidates who have not experienced research as an integral part of their undergraduate curriculum as it provides intensive training in the skills required whilst at the same time preparing you for your PhD research project. You will therefore spend 12-week intervals working on two different research mini projects and will then progress to your main project, contributing to research as you learn. Bespoke training will be delivered in a complementary manner to the taught component. Your individualised training plan will be agreed through discussion with your supervisory team and the programme manager within the first month of the programme.
Years 2, 3 & 4
In years 2 and 3 you will focus exclusively on your main PhD project with ongoing training and support as required.
Year 4 will be a progression of years 2 and 3, during which you will commence the writing up of your thesis, ready for submission.
The 3-Year Pathway
For applicants with suitable research experience, or with a Master's degree featuring research modules in a relevant field, we offer a standard three year PhD through our Academy. This variant doesn't include the foundation year, and students will move directly into their PhD project, supported by our expert staff and world-recognised academics.
Click here to access the full list of project proposals.
Support
Dr Karen Porter runs our programme here at the University of Leeds. Karen has a wealth of experience supporting students and will support you through your PhD journey. You will also have access to our dedicated Programme Coordinator, Dawn Best, who can assist you with your enquiries and support you from the receipt of your offer letter, to arrival in the UK and throughout the duration of the programme. During your time with us you will receive regular feedback about your progress, which will be provided at monthly meetings with your supervisory teams and the Programme Lead.
Entry requirements
Applicants must have, or be expected to obtain a 2.1 or above (or equivalent) Bachelor's degree in a subject area relevant to the proposed field of research, such as biological, physical sciences or other subjects aligned to medicine.
To enable you to complete the taught modules on our 4 year programme you must hold a British Council IELTS score of 7.0 overall with no less than 6.5 in other skill areas (reading, writing, listening and speaking) This qualification must be less than 2 years old at the start of the degree.
For entry on our standard 3 year pathway you must hold a British Council IELTS score of 6.5 overall with no less than 6.0 in other skill areas (reading, writing, listening and speaking) This qualification must be less than 2 years old at the start of the degree.
For details of other qualifications we accept to meet the English language requirements, click here.
Fee information
The International fee rate will be fixed for the duration of the PhD. Write up fees for Year 5 will apply.
You may be asked to contribute bench fees dependent upon the project you choose.
Further information on fees and other expenses can be found below:
• Research degree fees
• Living expenses
How to apply
We accept applications all year round; the 4 year International PhD Academy has a single intake each year in mid-September and start dates for the 3 year pathway can be negotiated. You should complete an online application form and attach the following documentation to support your application.
• A full academic CV
• Degree certificate and transcripts of marks (or marks so far if still studying)
• IELTS certificate (or equivalent) which must be no more than two years old at the time of registration
• Evidence that you are able to cover fees (e.g. personal funding, sponsorship letter)
• Please ensure you have named two referees on your application form. We will contact all referees directly as part of the application process. Offers are subject to satisfactory references.
To help us identify which programme you are applying for please ensure you include the following information on your application form;
• The programme of study as PhD in Medicine, Health and Human Disease
• The full project title and name the supervisors listed (as shown in the project description).
For any queries regarding the application process please contact the Faculty Admissions team. If you have specific enquiries about the programme or any of the project proposals, please email the International PhD Academy team.
Links to useful sites
Leeds Institute of Cardiovascular and Metabolic Medicine (LICAMM) – The International PhD Academy in Cardiovascular and Metabolic Disease is based within LICAMM. For more information about our research and the opportunities available please refer to our webpage.
International Office - Provides welcome and orientation support and immigration advice and the opportunity to be part of a Global Community.
Doctoral College - Provides support and enhances opportunities available to you as a PhD student.
Feeling at Home in Leeds - The University offers face to face support and online tools to help students feel at home and make the most of University life.
Faculty of Medicine and Health Graduate School - As a researcher at Leeds, you will be part of a vibrant and welcoming research community both within the Faculty and the wider University.
Other PhD opportunities within the School of Medicine
International PhD Academy: Medical Research