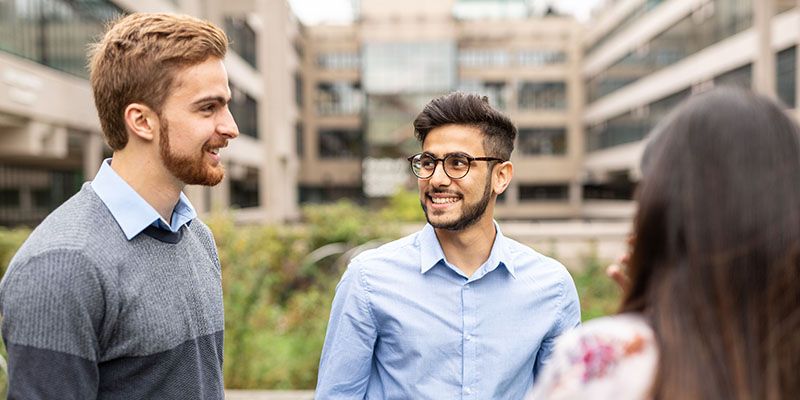 As a masters student, you'll receive dedicated guidance on future careers and how to enhance your employability skills. This is provided as part of your course, as well as from specialist career support personnel at the well-resourced Careers Centre, and through our Leeds for Life initiative.
Our effective and personalised career support means we're in the top 10 in the UK for graduate recruitment and provide outstanding assistance to ease your transition into your career once you graduate.
Focused courses for specialist skills
The breadth of options we offer allows you to obtain the specialist skills, experience and insight to transition smoothly into your chosen field of medicine. We appreciate the skills that are most sought after by employers within the field, and tailor our courses and assessment around giving you the platform to demonstrate these qualities in abundance.
View our specialist masters courses to find out more about typical career trajectories from each.
Dedicated career support
There are many aspects to the career and employability support provided to you at Leeds. As well the career centre, our Leeds for Life initiative also features a number of valuable career support elements. From your personal tutor meetings, which you guide by writing your own meeting agenda, to the Leeds Network, which provides a chance to make connections with alumni who are working in your field. With over 250,000 alumni working in over 180 countries, this is a great platform to seek advice and mentoring, and learn of placement and employment opportunities.
We encourage you to focus on your career progression from the very start of your time studying with us and provide detailed and informed direction on how to amass the skills and experience required to create a comprehensive and impressive application tailored to your career path.