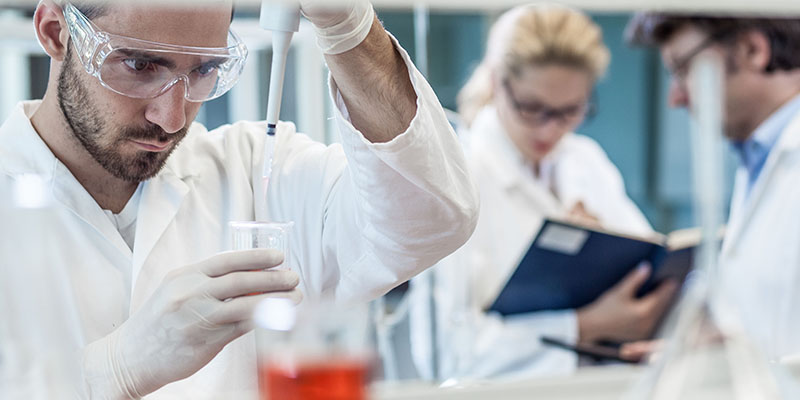 Enhance your professional development and strengthen your career prospects by studying an intercalated degree from our extensive array of courses.
Intercalation offers you the chance to earn an additional degree by studying a year-long intercalated course during your time at the University. An intercalated degree is a significant opportunity for self-development and an investment in your future career. You may choose to intercalate for different reasons: to explore new subjects, to enhance existing skills and knowledge, or to prepare for your chosen career path.
The opportunity to earn an additional degree in one year, rather than the typical three, is especially appealing if you're looking for an extra accolade to strengthen future applications. Intercalation is also an advantage if you intend to follow the clinical academic pathway.
By combining existing medical or dental training with a year's education in a complementary subject, you can improve your future employability and gain career enhancement, as well as strengthening your position when applying for future clinical posts.
Broad range of intercalated courses
We offer a broad range of courses, designed to complement an array of career trajectories and match your interests. With 10 courses on offer to study at undergraduate level, and a further 8 for masters students, we're confident we provide the breadth of specialist courses from many different faculties across the University to satisfy your curiosity and enhance your academic and professional development.
How to fit intercalation into your studies
Students typically intercalate after years two, three or four of their medical or dental degree. The appropriate time to intercalate will depend on the specifics of your course. Leeds MBChB students who intercalate on a postgraduate programme after 4th year are permitted to undertake their 5th year electives prior to commencing their intercalated year. For more information on how intercalation fits in with your plans for your elective, contact the electives team.
Please note that only 150 Leeds students are permitted to intercalate after year three; there is no set limit for the number of students intercalating after years two or four.
We welcome internal and external candidates
At Leeds, we welcome both internal and external candidates. This means that both existing medical and dental students, as well as those from other universities and institutions, are able to benefit from the breadth and quality of intercalated degree courses we offer.
Whilst most of our students are able to find an internal course that matches their needs, some students elect to intercalate at another university or institution. A complete list of intercalation opportunities across other UK medical schools can be found at intercalate.co.uk. External intercalated courses will typically be studied at the end of your second, third or fourth year of study, in line with the internal intercalation schedule.
Applying, funding and scholarships
Our applying page provides general information on the application process for both internal and external candidates. The requirements for each application depend upon your choice of degree course. Detailed information can be found on your course's respective page.
You can also learn more about the funding and scholarships that are available to intercalating students at Leeds.