Virtual Clinical Experiences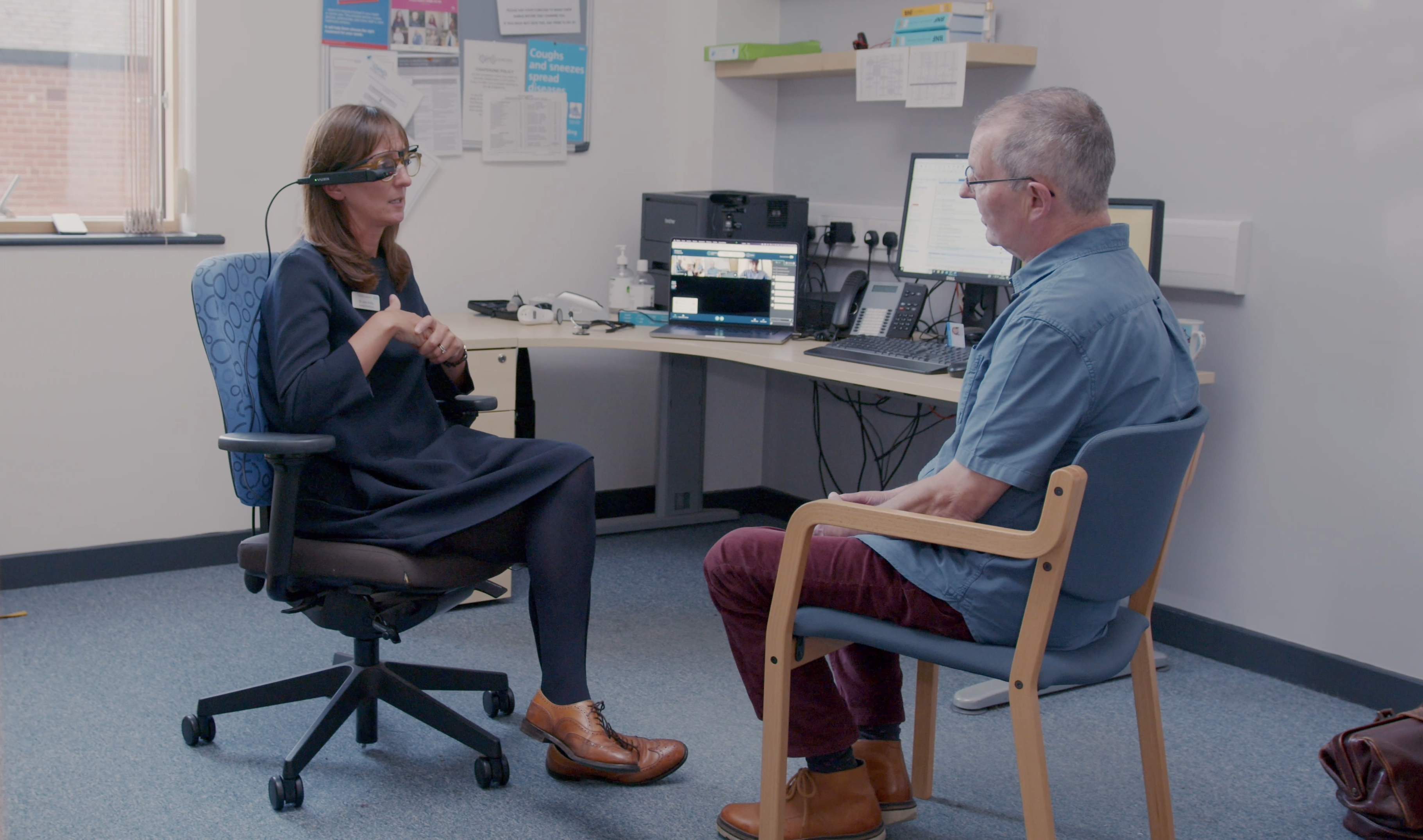 A growing workforce crisis
There is an acute need to train more doctors, nurses and healthcare professionals in the NHS. To adequately train clinicians, clinical experience with patients must be provided. Traditionally, medical students gain this experience by being physically present in clinical environments. However, increasing numbers of learners and changes in the delivery of healthcare have resulted in insufficient access to clinical encounters.
What is the Virtual Clinical Experiences (VCE) tool?
VCE is an innovative online platform aimed to address the workforce needs by expanding clinical placement capacity. It enables medical students to gain clinical experience by remotely joining and learning from live clinical encounters with clinicians and patients.
<iframe width="500" height="315" src="https://www.youtube.com/embed/tBdglDZ7kAI" title="YouTube video player" frameborder="0" allow="accelerometer; autoplay; clipboard-write; encrypted-media; gyroscope; picture-in-picture; web-share" allowfullscreen></iframe>
About the Virtual Clinical Experiences Research Project
This project is aimed at developing and evaluating the VCE tool. The research project takes a design-based approach to determine the feasibility of the platform and its use by engaging key stakeholders (patients, students and clinicians) during two iterative phases of development and evaluation.
VCE is a collaboration between the University of Leeds & Global Health Education Group.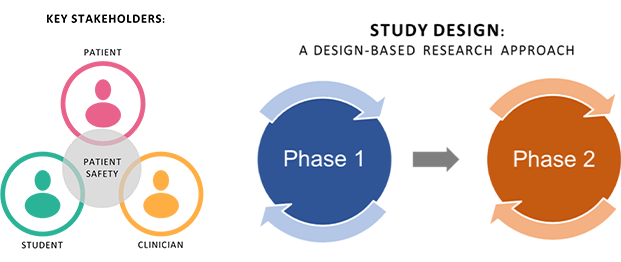 A research design with patient safety at its core
Because patient safety is central to our research project, the phases were designed in a progressive manner. The first phase included consultations with 9 clinical educators, 32 undergraduate medical students and 9 simulated patients with the intention of gaining preliminary feedback on consenting materials and ensure the utility of the VCE tool prior to exposure to real patients. Findings from this phase were then implemented before conducting a second phase with patients attending their general practice. Currently, live consultations with patients are being delivered by 7 clinical educators to undergraduate medical students from the University of Leeds across the same 5 general practice sites in West Yorkshire. Post-consultation interviews are being conducted with patients involved to access their views on VCE; this will ensure that stakeholder views are woven into the design and development of the VCE platform.
Publications produced from this research will aim to propose best practice guidelines for researchers, NHS organisations and higher education institutions interested in developing or implementing similar experiences in the future. Beyond this research project, we are currently working alongside colleagues in radiography, cardiac physiology and audiology to explore the feasibility of using VCE in different settings.
Research updates
So far, the project has developed an approach to providing live-streamed consultations that includes:
A platform designed with key stakeholders and patient safety at its core.
A supported patient consent process that includes a video co-created with an expert patient group.
A student professionalism module as a requirement for access to the platform.
Preliminary findings suggest that:
Clinical educators involved feel VCE is an effective tool for teaching clinical experience and do not perceive VCE to impact patient standard of care.
Students involved see the value of VCE for gaining additional clinical experience; they find the platform easy to utilise and an enjoyable experience.
Simulated patients involved indicated that the consenting materials reflected their experience of VCE and provided enough information to provide informed consent.
Project Team
Steering Group
The VCE Steering Group is chaired by Professor Laura Stroud, Deputy Dean of the Faculty of Medicine and Health.
Steering Group members
University of Leeds
Dr Jane Kirby
Dr Paul Lord
Dr Kelvin Gomez
Dr Bronwen Swinnerton
Dr Angela Graves
Victoria Jordan
Hayley Irving
Global Health Education Group
Gideon Shimshon
Thomas Hurkxkens
Gianluca Fontana
Health Education England
Dr Dominic Patterson
Dr James Bullock
Mr Chris Munsch
Patient Advocate
Contact Us
For more information on the project, please contact Hayley Irving (h.irving@leeds.ac.uk)
This project was developed with funding from Health Education England.