Studying with the Nuffield Centre
For 40 years the Nuffield Centre has been successfully training health professionals to ensure they have the knowledge and skills required to work effectively in health systems development and strengthening around the world.
This page contains information about the education work of the Nuffield Centre for International Health and Development. We also conduct and deliver international health research and policy advice and consultancy projects, many of which are multi-country, and our students benefit from our up-to-date experience of health systems around the world.
Our aim is to help achieve universal health coverage and strengthen healthcare systems in low and middle-income countries through research, training and knowledge transfer. We have a history of working, in a variety of ways, with ministries of health, training and research institutions and the World Health Organization through the provision of technical support, designing tailor-made courses that are delivered inside the country, supporting institutional development and production of technical documents. In recognition of such work, we were designated as a WHO Collaboration Centre for Research and Development in Health Systems Strengthening, more recently as a World Health Organization Collaborating Centre on Research and Capacity Strengthening of Health Policy, Governance and Services. We are currently in the process of re-applying for a new re-designation as WHO Collaborating Centre on Health Systems Strengthening for improved for improved Maternal, Neonatal and Child Health.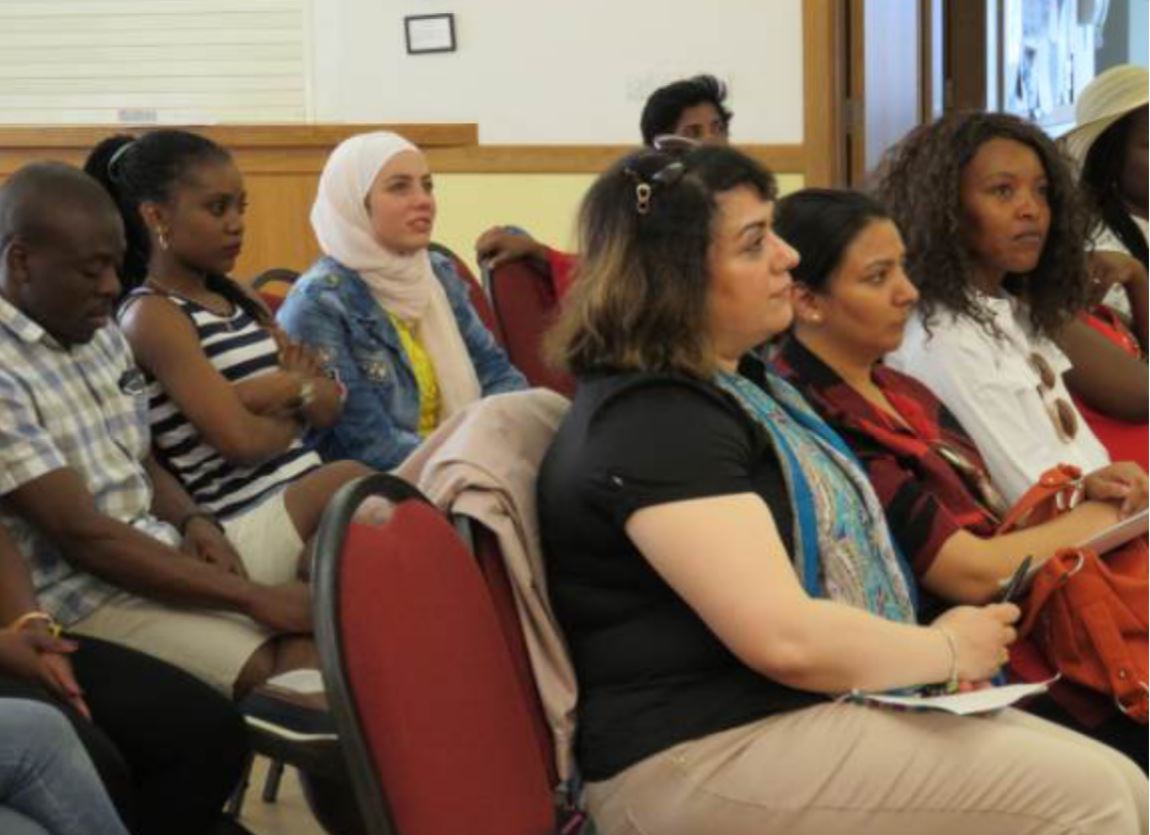 Why choose to study at the Nuffield Centre?
The Nuffield Centre is renowned for offering:
Programmes aimed at either established health professionals or those at an early stage of their career with an interest in international health.
Public Health (International) programmes which allow you to focus on either public health interventions or health systems development .

Master, Diploma or Certificate Public Health (International) programmes to suit individual needs.

A MSc in International Health aimed at both those interested in working for health and development organisations aiming to improve health globally, and those interested in a health research career.

A popular intercalated degree in International Health for medical students interested in working in this field later in their medical careers.
Wide range of short courses on topical issues such as non-communicable diseases control, health economics, human resources planning and management, health systems leadership, monitoring and evaluation, which are offered either as continuing professional development (CPD) or credit bearing courses that could lead to either Postgraduate Certificate, Diploma or Master's degree qualifications.

Wide choice of modules including hot topics such as monitoring and evaluation, health promotion, sexual and reproductive health, communicable and non-communicable diseases control, among others.

Geneva Study Tour (see below), which provides unique opportunity to visit international organisations such as WHO, ILO, UNHCR, UNAIDS, ICRC and learn about international health policies that are important for global health.

Excellent teaching underpinned by international health research and fieldwork.

A well-resourced learning environment, with up-to-date library, learning and computer technology. For example, all teaching sessions are recorded and made available to you through our online learning environment called Minerva.
A personal tutor to support you throughout your studies.

An excellent International Student Office which offers advice on visas and other issues.

Access to the University Language Centre which provides free courses and workshops that are available to you if your first language is not English.

An international learning environment, with fellow health professionals from a range of countries and areas of expertise.

Tailor-made courses that respond to specific needs of health sector organisations – delivered in country.
The Nuffield Centre gives students the opportunity to mix with colleagues from all over the world and for me the highlights of the programme were the sharing of information from a global community and acquiring skills for the global market.
If you want ideas about where you might be able to obtain funding for your studies, then we recommend you try the University Scholarships Page. We also provide some additional information on funding your studies.
International students
Our courses welcome students from around the world from a diverse range of backgrounds. International postgraduate students in the UK are now able to apply for a further 2 year postgraduate VISA to stay in the UK after completing their studies. Find out more.
Our study tour is a very popular part of our postgraduate programmes at the Nuffield Centre. In the spring term we organise an optional one week tour to Geneva, Switzerland, which includes visits to a variety of non-governmental international organisations.
The cost of this tour is additional to your University registration fee and the cost varies from year to year, please contact us for details. Priority is given to students who take the tour as an optional module but some spaces may be available to students who take it as part of their personal development. All arrangements, including the student Schengen visa, transport, accommodation and travel insurance are organised by the University of Leeds, however you have the option to make your own arrangements if you wish. 
If you are a sponsored student, we would suggest that you contact your sponsor prior to coming to Leeds to check that the Geneva study tour is permitted within the terms of the sponsorship.
The whole week of the Geneva tour was full of impressive lectures dealing with various health topics. It helped me widen my perspectives to global health, not only my knowledge.
We teach the following taught programmes: