Clinical Teaching Excellence Awards 2019- 2020 - Winners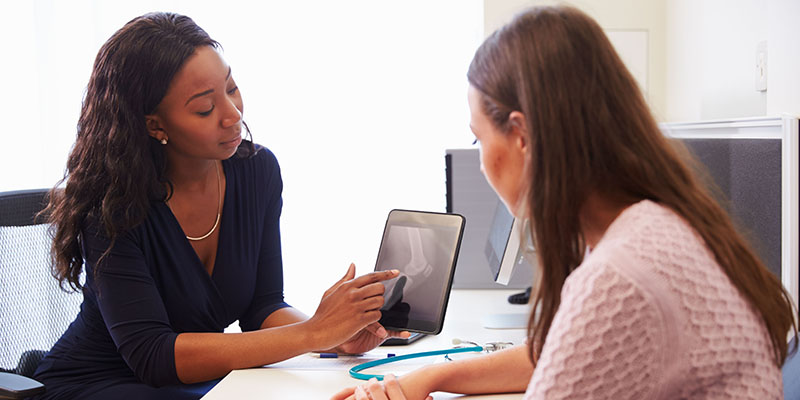 Leeds Institute of Medical Education are delighted to announce the winners of this year's Clinical Teaching Excellence and Development Awards 2019/20.
Clinical Teaching Excellence Awards – individual and team - are made to encourage and reward excellent undergraduate clinical teaching across the NHS in West Yorkshire & Harrogate and to support the development of medical, healthcare and dental staff in this area. Successful applicants will have demonstrated evidence of promoting and enhancing the student learning experience, supporting colleagues and a commitment to ongoing professional development. Team Awards will have also demonstrated how the development and integration of their team has enhanced excellent placement teaching.
Development Awards are made to junior staff who are within the first five years of starting their career in medical education and can show that they have already received positive student feedback and are active in clinical teaching.
This year because of the exceptional quality of the applications two Certificates of Merit were also awarded.
The School of Medicine sends its congratulations to this year's winners and our thanks to all those involved in undergraduate medical education
Details of all our award winners can be found below:
Clinical Teaching Excellence Awards
2019-20
1. Dr Mahmood Khan, Consultant, Psychiatry, Bradford and District Care NHS Foundation Trust
Dr Mahmood Khan is awarded a Clinical Teaching Excellence Award (Individual). Mahmood has provided long standing leadership of medical education at Bradford District Care NHS Foundation Trust. Putting education at the core, with a strong, sustained commitment, he has developed and supported a culture of teaching enabling high quality student experience. Mahmood encourages all staff to engage in teaching which provides the students with truly interprofessional learning. He continues to enhance the students' placement programme by developing a number of innovative and impactful opportunities. Transcultural psychiatry, movies and mental health and videos with structured feedback have all evaluated highly in student evaluation. Mahmood routinely receives excellent feedback from students with numerous green cards, in recognition for his teaching. His engagement in undergraduate medical education is obvious through sustained innovation and encouragement of his staff to get involved.
2.
Undergraduate Medical Education Team, Bradford District Care NHS Foundation Trust.
Elizabeth Hall, Sara Scullion, Dr Jo Ostler, Dr Sarfaraz Shora, Dr Suchandra Majumder , Dr Shibani Mundra, Jaspreet Sohal, Dr Shamoon Sami, Dr Shaukat Ali, Dr Mahmood Khan
The Undergraduate Medical Education Team have been awarded a Clinical Teaching Excellence Award (Team). This team, which hosts Year 4 placements have outstanding ratings in student placement feedback. Students have reported a sense of feeling fully supported by all staff, from high quality inductions, to mentoring by junior doctors and consultants. There is a longstanding history of placement innovation and enhancement where the team are involved in a number of high quality teaching sessions. Introduction of activities such as speed dating, where students can experience sub-specialties, tailored psychopharmacology teaching, bedside teaching for structured observed feedback, amongst others have been pivotal to the increased number of green cards. Many of the team have completed the PGCert in Clinical Education demonstrating a passion for education and they all collaborate to produce a coordinated, effective and successful placement for students.
3. The
Mid Yorkshire Hospitals NHS Trust Clinical Fellows
Dr Kelly Murphy, Dr Eleanor Owen, Dr Emma Jones, Dr Rebecca Filewood, Dr Nick Wroe, Dr Jake Wright, Dr Amy Tulip
The team of Clinical Fellows in Medical Education from Mid Yorkshire NHS Trust have been awarded a Clinical Teaching Excellence Award (Team).
This team provides bespoke teaching across all years and provides valuable learning opportunities for all students attending placements in Mid Yorkshire NHS Trust. A particular success is their near-peer approach to teaching, where students learn in a safe and comfortable environment and gain support and encouragement from the team. The team is commended for viewing medical education holistically and focusing on pastoral support they provide to students in addition to wider education. They regularly receive good feedback from students as their sessions and learning support is valued throughout all cohorts.
In addition, working as a team, they encourage a culture of teaching within the Trust, engaging many colleagues in undergraduate teaching and providing development opportunities such as simulation days, offered as interprofessional events. They have shown a clear investment in their educational skills through longitudinal progression in medical education, which ultimately benefits the student experience at Mid Yorkshire Hospitals NHS Trust through providing excellent foundations of learning.
4.
Moorside
Surgery
, Bradford
Dr Jonathan Dixon GP, Dr Elizabeth Pennington GP, Dr Alicia Taylor GP, Dr Seemab Khan GP, Dr John Sullivan GP, Dr Kay Kennis GP, Dr Humaira Rashid GP, Dr Louise Gazeley GP, Lead GP for medical students, Rebecca Manley PN, Cheryl Sargeant PN, Helen Smorzanuik HCA, Linda Phelps HCA, Julie Archenhold HCA, Olivia Coley-Walsh HCA, Caroline Dixon Practice pharmacist, Collette Ross Practice Manager, Beth Healey Lead Administrator for medical students, Clayton Wooley Lead Receptionist for medical students, Louise Tordoff Lead Receptionist for patient educators, Tina Dobson Receptionist, Beth Feather Receptionist, Kelley Varey Receptionist, Jamaela Michaela Receptionist, Judith Plant Community Pharmacist
Moorside Surgery, Bradford have been awarded a Clinical Teaching Excellence Award (Team). Teaching at this practice is really valued by students as shown by the excellent feedback they receive from placement evaluation. The team has an intake of cohorts from different year groups and ensures students receive an excellent experience by incorporating innovations like student-led surgeries and engaging patient-educators. A particular note of excellence is the particular focus on feedback for learning. Students receive individualised feedback including a 360o approach, give/receive peer feedback during student-led sessions, and the team structures their teaching opportunities from feedback gained from previous placements.
To be commended, is the recognition of the role of the wider team within teaching, including administration and patients. Through engagement of the whole staff, a positive culture of education is shared and students enjoy and value their time at this surgery.
5. Dr Natalie Farmer, CT2 Doctor, Leeds Teaching Hospitals
NHS
Trust
Dr Natalie Farmer has been awarded a Clinical Teaching Development Award. Natalie is an enthusiastic and dedicated educator who has demonstrated initiative in generating and delivering innovative teaching sessions. She has immersed herself in medical education and provides students with many opportunities to learn, from countdown to finals classes, simulation sessions, mock OSCEs to breakfast clubs. One initiative to be commended is her development of a weekly beside teaching programme for Year 5 MBChB, which has received excellent feedback and green card nominations. Natalie has engaged with CPD activities relating to teaching and assessment and is keen to develop her teaching journey further.
6. Dr Chanu
Gunasekara
, FY2 Doctor, Greenhead Family Doctors, Huddersfield
Dr Chanu Gunasekara has been awarded a Clinical Teaching Excellence Certificate of Merit. Chanu has shown fantastic commitment to education and has been involved in teaching since graduation from Leeds. She seeks opportunities to engage with teaching and regularly receives excellent feedback from students and recognition from placement leads. To be commended is her approach to teaching - making time to teach and encouragement and support, even during extremely busy times. For this, she has received several green card nominations. Chanu shows a clear interest in teaching and is keen to develop further as an educator.