Get a taste of what it's like studying at the School of Medicine
MBChB visit day 2
As we have been unable to host visit days as normal this year, we wanted to share some extra resources to help give you taste of the School of Medicine here at Leeds. Explore placement settings and an interactive cardio theatre and learn from the experiences of our students and alumni about their studies and careers.
If you have any access requirements to help you participate in our virtual visit day, for example a transcript or captioned video after the event, please email our Admissions Team.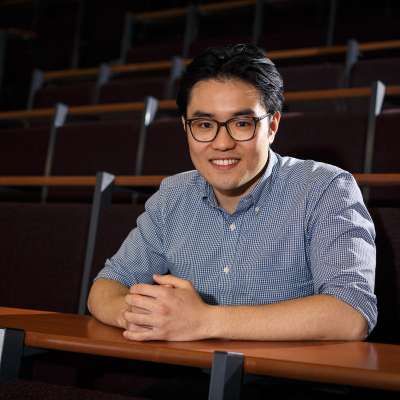 Attend our MBChB visit day talk
Welcome to your virtual visit day for MBChB Medicine and Surgery. During our live event, you'll hear from both staff and current students who will paint you a picture of life on the course here at Leeds.
You'll have plenty of opportunities to ask questions throughout, so don't hesitate to use the live chat function if there's anything you'd like to know about studying with us or the Leeds experience.
Click through below to continue to our live event portal.
Discover the School of Medicine
Access to Leeds scheme
The University 'Access to Leeds' scheme is still open for applications, and could provide you with an alternative offer and the opportunity to prepare you for University study.
Check here to see if you are eligible: www.leeds.ac.uk/A2L
Applications close on 24th February.
A message from the Sustainability Service
Sustainability is at the heart of the University of Leeds. It's a core value and something that influences every decision we make and every action we take.
As the Sustainability Service, we're an important part of the wider University community. Great things happen when we work together, and we make sure our expertise and facilities are available to all so everyone can tackle the world's global challenges. We use the UN Sustainable Development Goals (SDGs) to help frame and guide our activity. And everything we do is inclusive, making sure everyone's voice is heard and considered along the way.
Vist our webpage to find out more.