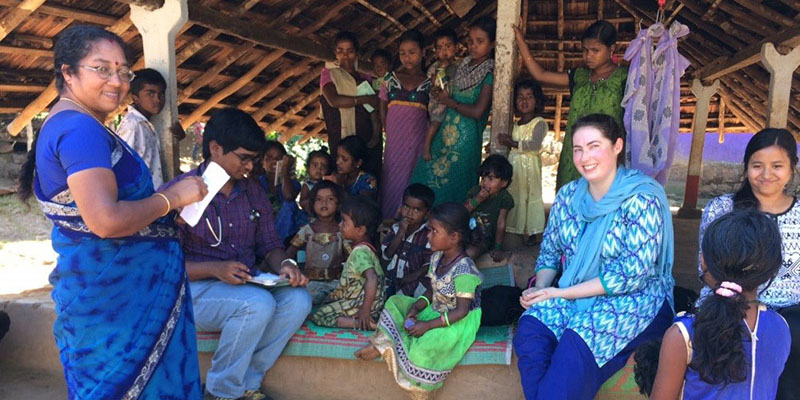 Depending on your course, here at the School of Healthcare, you may have the opportunity to take elective modules which include placements abroad.
Generally, these electives are between two and three weeks long. Students undertaking such electives have travelled to Africa, Australia, Canada, India, South America, and European countries. They have undertaken electives in primary care and hospitals and covered traditional healthcare approaches as well as western approaches to healthcare. Students should discuss this with the relevant module manager in the first instance and also carry out some research to find out where you would like to undertake an international placement.
Discover what our students had to say about the experience of studying abroad.
Below are the names of the modules and their current module manager who will be able to provide you with the appropriate help and advice.
European Nursing (DONE3007 and HECS5288M)
For students undertaking nurse education, the European Nursing Module (ENM) Network is an optional module that offers opportunities to compare nursing in another European country. These Healthcare modules provide students with the opportunity to visit another European institution, which is part of the 'European Network', and involves a two-week placement.
International Healthcare (HECS3169 and HECS5289M)
This module is optional and provides students with the opportunity to undertake a two-week International placement. Students are able to arrange to undertake the placement abroad in country/host institutions of their own choosing. These placements are not funded but there are opportunities to apply for the competitive School Travel Awards.
Midwifery elective placement
In Year 3, as part of their course, Midwifery students have the opportunity to undertake a two week elective placement. This placement can be in the UK or international, again these are not funded but there are opportunities if going on an international placement to apply for the competitive School Travel Awards. Read a Midwifery international case study.
Year abroad
<iframe width="1118" height="629" src="https://www.youtube.com/embed/AjvkAkHZAzc?ecver=1" frameborder="0" allow="autoplay; encrypted-media" allowfullscreen></iframe>
If you're interested in staying somewhere for longer, we offer a breadth of different opportunities for studying a year abroad, allowing you to take in different cultures, languages and societies whilst providing a strong platform for your future career in healthcare. To help you achieve your year abroad placement and to ensure you settle quickly and get the most from your time, we offer support with a number of aspects of this process, including:
feasibility of study abroad including locating possible destinations
letters to support applications and to confirm student status
health and safety arrangements
travel arrangements including visas for home students
clarification about modules, programmes and electives.
Visit our For Students pages to learn more about this.