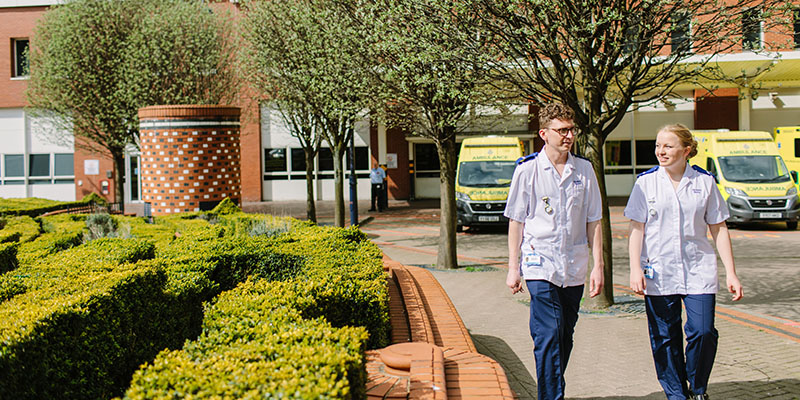 Are you a mature student pursuing a nursing degree or registration to practice? Perhaps you're a healthcare worker seeking to join a practice and upskill to a nursing role?
If so, an apprentice nursing degree may be an ideal way to develop new skills around your schedule and existing commitments.
Apprenticeship nurse roles
The government's new apprenticeship nurse roles have been created to help meet the requirement for new nurses in the NHS by creating a longer, work-based study programme in partnership with the University of Leeds.
To apply, typically you will need three A-levels and five GCSEs (including English and Maths) or their equivalents. However, your existing qualifications, together with your experience, will be assessed to see if they meet the entry requirements.
You will be employed in an apprentice role on a four-year fixed-term contract within the Leeds Teaching Hospitals NHS Trust (LTHT). Working as part of a clinical team at LTHT, you will be provided with dedicated time to study for a degree in Adult Nursing at the University of Leeds.
You will need to pass each year of practice and study to be awarded a BSc (Hons) degree in Adult Nursing and registration with the Nursing and Midwifery Council.
How to apply
You can apply directly to the Leeds Teaching HostpitalsTrust by visiting their Vacancies site.