International undergraduates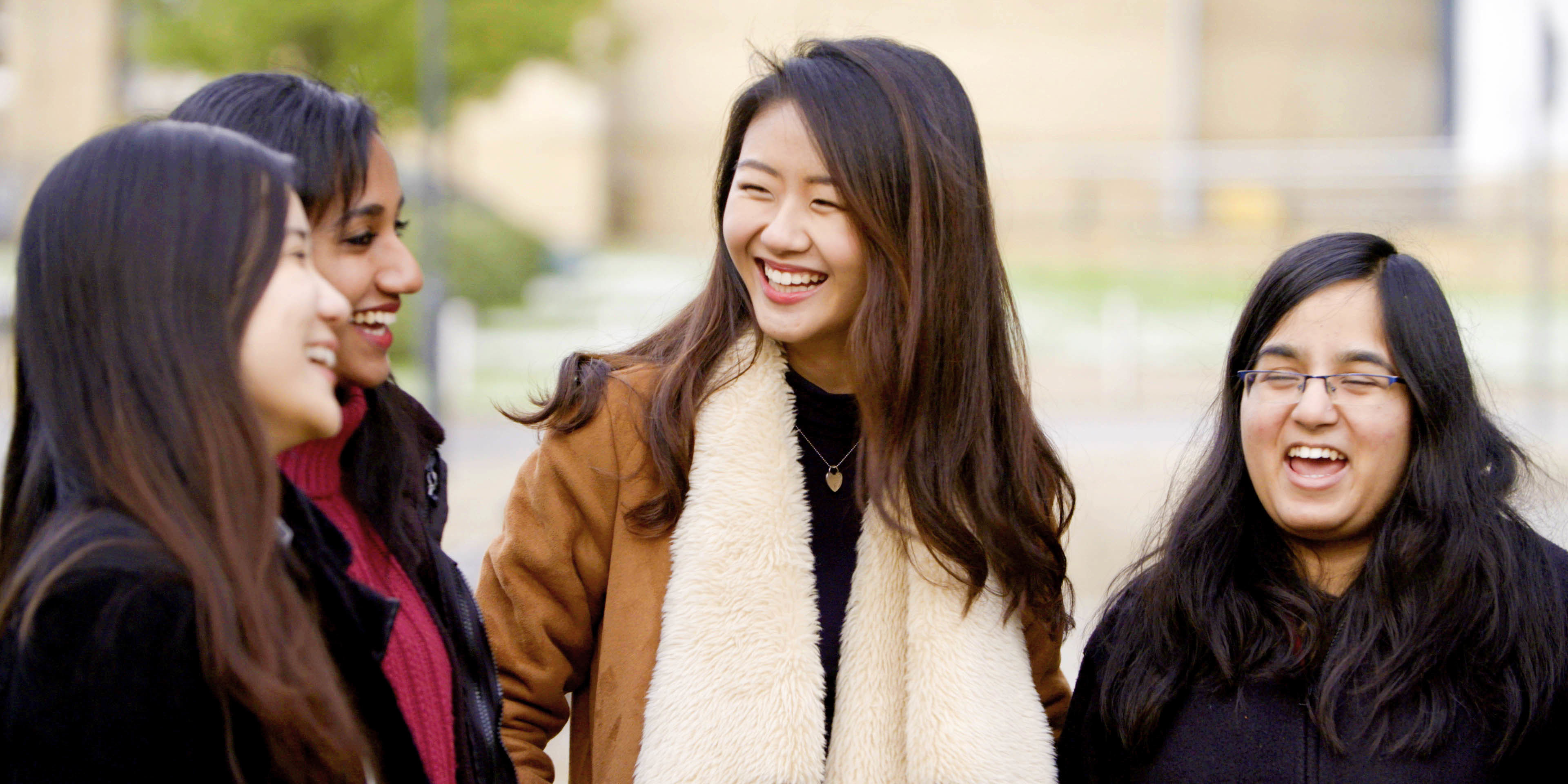 We're an international University, among the top 100 in the QS World University Rankings 2023. Our global reputation for teaching and research attracts students from around the world. Leeds is a truly multicultural campus with more than 13,400 international students from 137 countries, in a student-friendly city. As an international student joining the School of Healthcare, you will be welcomed into a supportive and progressive healthcare community.
Our degrees
All our degrees are three years, full-time and involve both academic study and practice in hospitals and community settings. Our degrees run for 45 weeks with seven weeks leave - longer than the usual university degree courses.
Through the high standard of teaching, state of the art facilities and valuable work placements we offer to our students, we'll provide you with excellent preparation for a successful career in the field of healthcare.
Adult, child, mental health nursing and midwifery
Our Adult, Child, Mental Health Nursing and Midwifery degrees are profession specific; which means after you graduate and register with the Nursing and Midwifery Council (NMC) you can only practice as an Adult Nurse (not a Child or Mental health Nurse) with an Adult Nursing degree, and similarly with the fields of Child and Mental health, and Midwifery. You can practice in the UK and EU (though EU is subject to change).
Social work
Upon graduation, you will apply for registration with the Health and Care Professions Council. This enables you to use the title of 'Social worker' and to practice in England and Wales. If you do not intend to work in England and Wales, you will need to contact the registration board in the country you wish to work and check their requirements. Not all countries have the same requirements, so you should not assume transferability.
How to apply
All candidates for Adult, Child and Mental Health Nursing, Midwifery and Social Work degrees must meet entry requirements as stated on the course pages, and apply via the UCAS website.
If you have been offered a place, you are required to be interviewed and undertake a short entry test. For nursing and midwifery, the test is a mathematics test. Interviews may be conducted via Skype and will be arranged with you for a specific date and time. For Social Work, the current test is a written exercise. Tests for Nursing and Midwifery will be taken remotely, but under observation, immediately following the interview.
International fees
The current tuition and combined placement fees for undergraduate international students can be found on our website. You will have to pay for occupational health clearance and immunisations (cost will vary depending on the individual needs of student and course requirements – please ask us for further information).
Visa requirements
You will need a student visa in order to study here: and need to understand what this visa enables you to do while studying here before you return home. Please note that only staff at the International Office at the University of Leeds can provide visa advice. The Admissions Tutors in the School of Healthcare will not be able to provide this and it cannot be discussed at the interview.
Find out more about immigration advice and visas.
Further information
If you wish to study Nursing, Midwifery or Social Work you need to be fully aware of what this means for you as a student and as a graduate nurse or midwife or social worker with UK registration, with the Nursing and Midwifery Council (NMC) and as a social worker with the Health and Care Professions Council (HCPC).
There is a wealth of information and contact details if you visit our International Student's web pages.
International student experiences
<iframe width="1118" height="629" src="https://www.youtube.com/embed/t8Geti5_Njs?ecver=1" frameborder="0" allow="autoplay; encrypted-media" allowfullscreen></iframe>