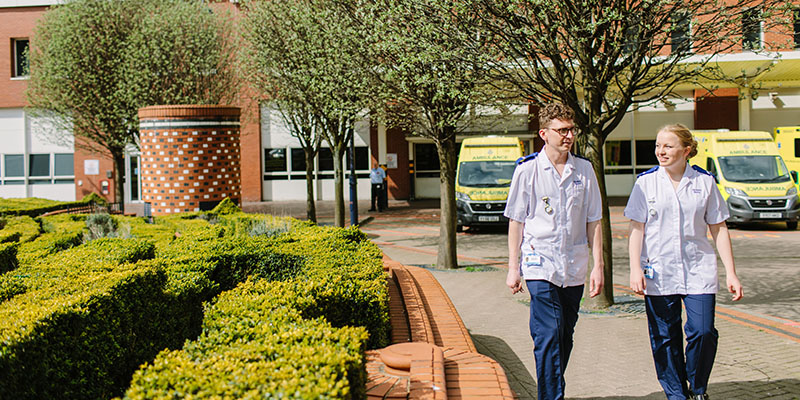 Open days
It's the whole student experience you get at Leeds which makes us different. Explore campus and find out more about your subject at our undergraduate Open Days.
Register your interest to be notified when bookings open for our 2023 undergraduate Open Days.
Offer holder events
As your choice of university is very important and we want you to have all the information you need to help you make the right decision, we invite suitable applicants to attend an applicant day, which we encourage you to attend.
Usually, our offer holder events are more in-depth than our general University open day. You'd be able to:
take part in group activities
tour our facilities
find out more about your course
chat to current students and academic staff.
The day will give you the chance to discuss your application, check your course is right for you and your career plans, and have your questions answered. You're welcome to bring others with you, including parents and carers.
Visit our Healthcare offer holder hub to keep up to date with upcoming events.
Campus tours
Our student-led tours are the perfect way to get a feel for our beautiful campus and see why Leeds is a great place to live and learn.
Campus tours give you the chance to:
Visit key landmarks including the Parkinson Building, Great Hall and more
See inside some of our outstanding facilities including one of our libraries, Leeds University Union and The Edge sports centre
Talk to our student ambassadors about life at Leeds.
International events
If you're an international student outside of the UK, you can check if we're visiting an event in your country on our international events page. You can also talk directly to some of our current students about being an international student at Leeds. Connect with our Link to Leeds ambassadors through live chats, email, instant messaging or social media.
Contact a student
If you're thinking of applying to or are an offer holder of the University of Leeds and would like to hear about other students' experiences, you can speak with one of the Link to Leeds Ambassadors. They will be able to answer questions about life as a student at the University and what it is like to live in Leeds.