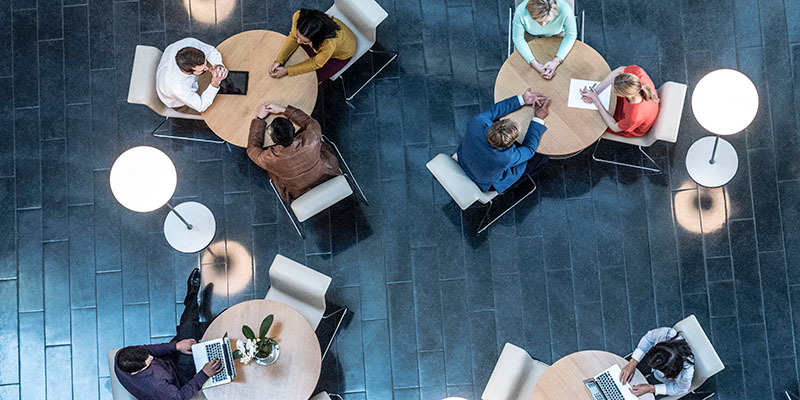 ---
95% of our research is rated as 'world-leading' or 'internationally excellent' quality
— Research Excellence Framework 2021
---
We undertake research that positively impacts on health and social care policy, education and practice. We're also committed to involving patients and the public throughout our research.
As a researcher within the School of Healthcare, you'll thrive within a supportive environment. As the School is part of the wider Faculty of Medicine and Health, you'll study as part of the Faculty Graduate School. Through our dedicated research support team, we'll support you to deliver and disseminate world-leading research - ensuring you'll be the best that you can be in your chosen field.
We provide academic mentorship for all staff in addition to an active early career researcher forum. Our ongoing programme of events is also an important part of our vibrant community and offers you the opportunity to develop your skills with others.
<iframe width="560" height="315" src="https://www.youtube.com/embed/W3CGCph7X_E" frameborder="0" allow="accelerometer; autoplay; encrypted-media; gyroscope; picture-in-picture" allowfullscreen></iframe>
Your role in research
As one of our postgraduate researchers, you are a vital part of our research environment and an important member of our research themes and groups. Depending on the focus of your research, you'll be assigned to a relevant research group. This will enable you to engage with other researchers whilst contributing to the wider academic community across the school.
Your experience will consist of research training and leading research, supported by a community of postgraduate students and world-leading researchers. This is one of the many reasons why the 2021 Research Excellence Framework judged 95% of our of research as 'world-leading' or 'internationally excellent' quality.
Support and mentorship for your research degree
Our internal academic mentorship scheme offers your support and advice on career development, writing publications, developing grant applications, leadership, and networking. Our Postgraduate Research Tutor is Dr Clare Harley. Should you want a mentor, you'll be matched with senior academics who can help you to achieve your personal work-related goals.
We also take part in the University of Leeds' wider staff mentorship scheme. This is useful for individuals wanting to draw on the perspective of staff outside the School. The University's Staff and Departmental Development Unit offers guidance around mentoring, including how to train as a mentor. We also support our staff to take part in mentorship schemes offered by the Academy of Medical Sciences, Royal Society, and NIHR.
Our Faculty research environment
In addition to our School research environment, we contribute to and benefit from being a part of the wider Faculty of Medicine and Health research environment. This includes the Leeds Doctoral College with access to various seminar programmes and events, such as the Leeds Institute of Health Sciences research seminar programme.
How we support your research
We understand that leading research demands high quality support. Our research is supported by a range of School and Faculty professionals who help us deliver projects and programmes efficiently and effectively. We have invested and recruited research talent to ensure a vibrant community with clear career progression, opportunities, sustainability and a supportive interdisciplinary and collaborative place to work for our postgraduate researchers.
Dedicated research support includes:
Helping develop and apply for competitive research grants
Planning costs
Managing and delivering research projects
Delivering research outputs with impact.
Life in Leeds
Leeds is an exciting modern city and an ideal place to live as well as to study. With our dedicated postgraduate accommodation options and a range of societies on campus that are exclusively for our postgraduate students, you can be sure of a welcoming and engaging all round experience during your time with us.
Find out more about living in Leeds
---
Our research support team
Discover our experienced team of leading academics and dedicated support staff:
Carl is a Professor of Applied Health Research. His first degree was in social policy and he has a PhD in social policy from the University of York. His areas of focus are clinical decision making and judgement and getting research evidence into practice. He has published more than 100 outputs - including three books, working with colleagues on £20m of research and NIHR infrastructure funding.
Deputy Director Research and Innovation: Dr Una Adderley
Una is a lecturer in community nursing. Her clinical background was in district nursing and tissue viability specialist nursing and her research interests focus on tissue viability and clinical judgement. Una is a member of the NIHR HTA Primary Care Panel and peer reviews for a number of publishers including the Cochrane Wounds Group, the International Journal of Nursing Studies, the Journal of Wound Care and the BMJ.
Angie is the School Business Manager providing key business services: human resource management, secretarial, information technology, marketing, health and safety, purchasing and facilities and supporting the delivery of the School's academic strategy. Suzanne is part of the senior management team and works closely with the Head of School, Directors and other senior academic and professional services colleagues.
Suzanne is responsible for research support in the School. She has a background in research administration and plays a key role in the SchoolːShe is the School's primary contact and source of expert knowledge on all matters relating to research grant management and impact. She is the main interface for academics and researchers with the Faculty Research Office and the University's Research & Innovation Service.
Research Support Officer: Janet Dixson
Janet works alongside the Research Manager and Faculty Research colleagues to help deliver an effective and efficient service to Academics in the School of Healthcare.