Research and innovation
Research and Innovation
The Faculty of Medicine and Health is a scientific community with a vision to improve health and well-being in global, UK and local populations by undertaking excellent biomedical, translational and applied health research and innovation.
Our research is delivered through our four schools:
Our research excellence
"Our research meets local, national and global needs best by being fit for purpose: academically excellent, impactful and implemented by research teams that are supported and valued. We want scientific solutions for the big challenges facing the world. To attract the best science and scientists the faculty team are working to make our research community the most creative, inclusive and honest place to work possible."
Our talented colleagues
"The skills and talents of people throughout our faculty are pivotal to the quality and impact of our research. We want to enhance personal development opportunities for all staff contributing to research. This is especially important for early career researchers in clinical and non-clinical career paths, as they will lead our future achievements – supporting their development from the earliest stages of training is a key priority for us."
Our interdisciplinary research
"The frontiers of research are becoming ever more interdisciplinary, where complementary expertise is required to take on the grand challenges of our times. This approach has never been more timely for improving population health and well-being, particularly in the current post-pandemic era. We have an established reputation for cross-disciplinary research and our ambition is to further increase the capacity and quality of our multi-disciplinary outcomes across our portfolio, from basic research through evaluation and clinical trials to clinical practice."
Faculty Graduate School
We are a world-leading, research-intensive institution with a strong international reputation for research across our four schools. The Faculty Graduate School's function is to match the best students from around the world with the appropriate academic supervisors, and to ensure that they make the most of the excellent research opportunities on offer.
More

on Faculty Graduate School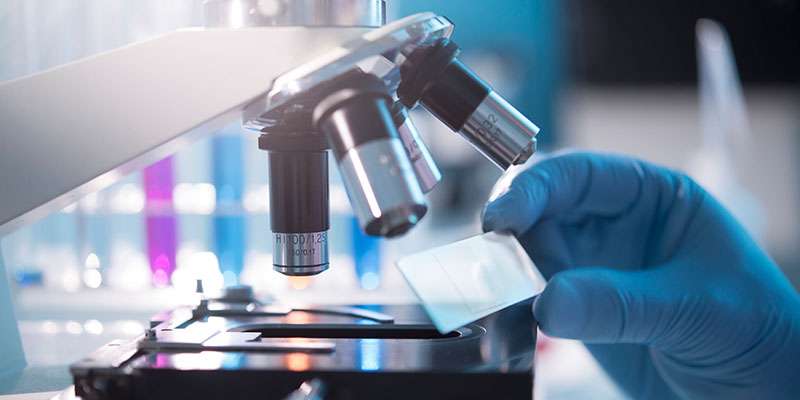 Research Excellence Framework
At the University of Leeds we continue to be world leaders and innovators in healthcare science, and this is reflected in our outstanding Research Excellence Framework (REF 2021) results. The substantial impact of our research was acknowledged, with 100% rated as world leading or internationally excellent in three units of assessment.
Our research projects
Click below to view the Faculty of Medicine and Health's research projects. Featuring research from the School of Healthcare, School of Dentistry, School of Psychology, and School of Medicine.
More

on Our research projects