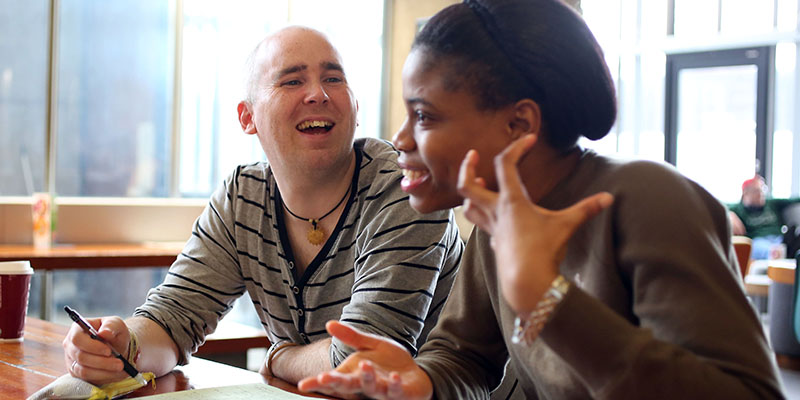 Our funding for research is derived from a range of public, private and Research Council sources. We provide you with a number of scholarship opportunities on an annual basis, with options to follow a research candidature on a part-time basis.
We encourage applications from science and social-science graduates as well as qualified health and social care professionals. We may also offer higher bursaries if you're a registered health or social care professional.
The School has a worldwide reputation in research, with ongoing projects in Australia, India, Canada, Hong Kong and the USA.
Types of funding
There are a number of ways of funding your postgraduate research. Remember, you need to consider funding your fees as well as everyday living costs.
Self-funding
You may be able to support your own fees and everyday living costs. The School welcomes applications from postgraduate researchers who are self-funded in this way.
Studentships/Scholarships
The terms scholarship and studentship are used interchangeably as funding options. A scholarship is a financial award which covers fees and may provide a stipend (a payment to cover everyday living costs). The stipend is administered by the University and is paid monthly for the duration of the award.
Scholarships may be awarded through various organisations such as:
School of Healthcare Studentships
The School may provide one or more full-time studentships each academic year. Studentships, if offered, are usually advertised from November each year and are advertised on Findaphd.com.
University of Leeds Scholarships
Various scholarships are available through the University for home/EU and International students. These are highly competitive. Detailed information is available at the University scholarship website.
Bursaries are also available to University alumni leading to a reduction in fees.
If you are contemplating applying for a University scholarship you must make contact with potential supervisors early in the process.
External scholarships
National Research Charities (eg MRC, White Rose, ESRC)
Various national charities and service user support groups may support studentships. These are advertised by the charities directly and on Findaphd.com.
We recommend you explore relevant charity web pages too. Scholarships offered jointly with the School of Healthcare will be advertised here.
Health Education England (HEE) and National Institute of Health Service Research
The Health Education England (HEE) and National Institute for Health Research (NIHR) provides various personal research awards to support doctoral and postdoctoral research development.
HEE/NIHR Clinical Doctoral Research Fellowship (CRDF) scheme
The CRDF scheme provides personal research training awards for healthcare professionals (excluding doctors and dentists) who wish to develop careers that combine clinical research and research leadership, with continued clinical practice and clinical development.
Visit the scheme's information page.
NIHE Fellowship Programme (doctoral and postdoctoral fellowships)
Doctoral and postdoctoral fellowships help the development of clinical research careers and research leadership. The School of Healthcare has success in supporting applicants for the CRDF scheme and the doctoral; and postdoctoral fellowship scheme.
If you interested it is important to make early contact with potential supervisors. You can also contact the School via pgr@leeds.ac.uk or visit the programme's page.
How much does it cost to study?
Information about the cost of a PhD can be found here.
How soon could I start?
Assuming a successful interview, your PhD study usually commences in October but we accept applications throughout the academic year.