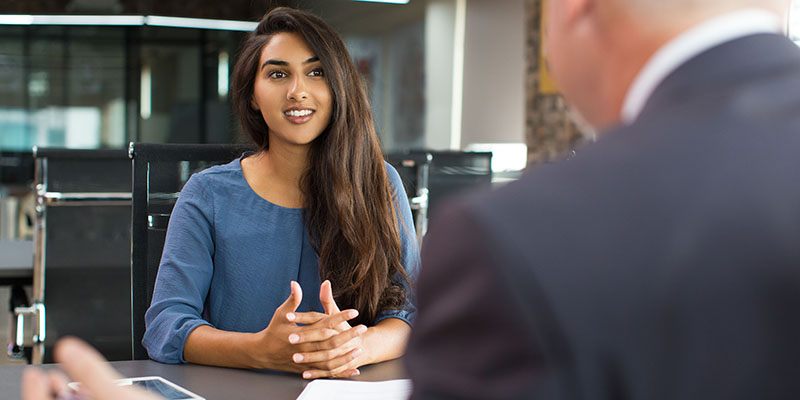 A year working in industry is a great opportunity for you to gain hands-on experience in the world of work. It's a chance for you to develop your skills and learn more about a potential future career, and our students often tell us how rewarding their time in industry was. That's why we encourage all our undergraduates to include a work placement year in their studies at Leeds.
According to the High Fliers Survey 2021, many recruiters consider hiring candidates who have proven their abilities during a placement to be a more reliable way of employing graduates.
In collaboration with our Careers Service, we offer a four-year BSc Psychology (Industrial) degree to help you maximise your chances of getting the job you want. The course mirrors our three-year BSc Psychology degree, but also includes a one-year work placement, either in the UK or overseas, following your second year.
<iframe width="1280" height="720" src="https://www.youtube.com/embed/ivvyxnPKkqI" frameborder="0" allow="accelerometer; autoplay; encrypted-media; gyroscope; picture-in-picture" allowfullscreen></iframe>
What types of placement do our students undertake?
If you choose to do a placement you'll have the opportunity to work in the UK or in another country. This means our international students can arrange a placement in their home nation, the UK or even experience working in another country entirely.
Our psychology graduates are highly and diversely skilled, which means they're well suited to a number of careers. Areas of interest from our past students include:
health sector
education sector
public services sector
industry and business
Roles have included:
assistant psychologists (clinical, forensic and health)
analysts with the National Health Service
teaching assistants in various schools
research assistants (for the Department of Education)
a variety of roles across sales, marketing, design, public relations, human resources
How does a placement year benefit students?
The skills you'll develop during your placement are regarded by the University and employers as invaluable for personal and professional growth. These skills include:
communication skills
team working and leadership
creative problem solving and critical thinking
commercial awareness and analytical skills
time management and planning
flexibility
research skills
A placement year also allows you to explore potential career paths, make contacts for later job opportunities and gain experience in a competitive job market.
How do psychology students find a placement in industry?
Many opportunities are advertised each year by the Careers Centre. Take a look at placement opportunities currently available to our students.
What support do students get?
You'll be supported every step of the way by the Careers Centre. From help writing CVs and applications to taking mock interviews and preparing for assessment centres, you'll be supported. You'll also have the opportunity to attend talks and presentations about your next steps provided by the Careers Centre and finance staff.
Are the placements competitive?
In order to secure a placement, you'll need to complete a competitive recruitment process with the organisation that you want to work with. This is likely to include completing an application and attending an interview. It may also include an assessment centre and psychometric tests, depending on where you've applied to.
Are the placements paid?
We encourage students to undertake paid placements, but some choose unpaid or expenses only placements.
What fees do students pay to the University for a placement year?
During your placement, you are still a registered student of the University of Leeds and are supported by the University before and throughout your placement. So you will still pay a fee, but it is a reduced one.
To find out more, please contact our student finance team who'll be happy to help.