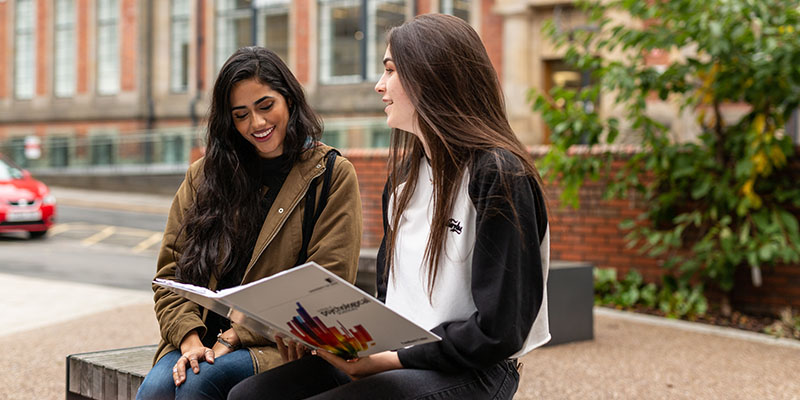 At the School of Psychology we want you to feel welcome and supported. One way we encourage this is through our peer mentoring system, which sees existing Psychology students mentor new students.
We know that moving to a new city and studying at university can be tough, so if you need some friendly advice or just someone to talk to, our mentors are here to help.
Supporting professional development
Not only can peer mentoring help the mentee, it can also benefit the mentor. Becoming a mentor can be a great opportunity for you to develop professional skills in communication and leadership as you build up your experience at Leeds.
If you're interested in supporting your fellow students and standing out from the competition, mentoring can form part of your Leeds for Life HEAR diploma supplement.
The HEAR diploma supplement allows you to highlight your achievements at the University of Leeds to future employers. Becoming a peer mentor is great way to gain and showcase the following skills:
leadership
communication skills
flexibility
professionalism
confidence
time management
team work
social and cultural sensitivity
Don't worry though, you won't be thrown straight into the deep end on your own. As a mentor, you'll be given training so that you can offer support and encouragement to your mentees.
Mentoring a fellow student means you'll be able to to provide personal support to your peers from a different perspective from the academic support staff.
Getting involved in the mentoring scheme
If you're interested in becoming a mentor or mentee, contact the School's co-ordinator Dr Gina Z Koutsopoulou to find out more.
The aims of peer mentoring are:
To help smooth the transition into university for new students
To help new students feel part of their peer group, school and the University
To provide students with the skills and information they need to help fellow students settle in
To help build upon our excellent supportive environment.