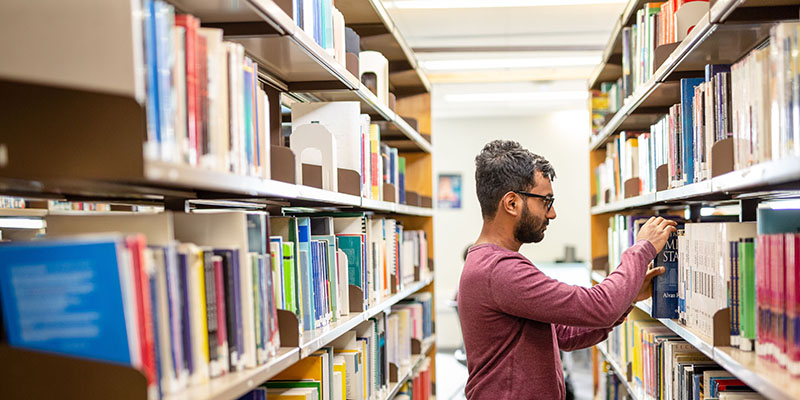 Many of our students go on to further study with our Dentistry research degrees, including PhD study and more. Each has a different timeframe and distinct career implications, so here's an overview of your options.
Please note: Overseas students who wish to be eligible to sit the MPaedDent Royal College examination, are advised to apply for the three year Professional Doctorate programme which combines all the taught elements of the MSc with an in depth research project and clinical experience in the third year. You can apply for the Professional Doctorate in Paediatric Dentistry here.
PhD (Doctor of Philosophy)
Our PhD programmes provide postgraduates with world class training and research experience to equip them for the rigours of a post-doctoral career, whether that be in academia or the industrial/commercial sector.
PhD research training at the School of Dentistry concentrates on the core skills to enable researchers to identify a research problem and confidently apply their developing skills to test hypotheses and find solutions. The independent ability to design experiments, critically appraise data and communicate findings underpins this PhD programme.
The acquisition of transferable skills is also essential to give doctoral graduates a competitive lead in the 21st century employment market, and candidates' personal and professional development is discussed early in the PhD.
The traditional PhD remains the obvious choice for candidates interested in a research career, whether in an academic, industrial or commercial environment.
Professional Doctorate in Paediatric Dentistry
Three year full-time or five year part-time
The Professional Doctorate in Paediatric Dentistry recognises the demanding nature of and delivers high levels of clinical training coupled with academic study in the dental specialities.
The programme recognises that as a clinician, you may wish to engage in research without necessarily pursuing an academic career. The research aspect is embedded into clinical practice - this enables you to complete specialist clinical and academic training alongside significant research activity within the time frame of a doctoral training programme.
It is important to note that this is a research degree leading to the award of a doctoral level degree, therefore the research component of the degree is significant.
Upon completion of the programme, you will be able to:
Demonstrate in-depth specialist knowledge of techniques relevant to clinical paediatric dentistry or advanced understanding of concepts, information and techniques informed clinical paediatric dentistry
Exhibit competence in the exercise of generic dental and paediatrics-specific intellectual abilities
Demonstrate advanced understanding of techniques applicable to your own research, advanced scholarship or area of specific interest within the field of dentistry
Take a proactive and self-reflective role in working and to develop professional relationships with others both within the dental team and outside the dental profession
Proactively formulate ideas and hypotheses and evaluate these
Evaluate current issues and research in dentistry with particular emphasis on paediatric dentistry
If you'd like to find out more about our Professional Doctorate visit our page, or of our other research opportunities, why not visit our Faculty Graduate School for the latest on opportunities, facilities and how to apply.
MPhil, MDS by Research
If you wish to undertake full-time research but do not require a PhD, we also offer:
Master of Philosophy (MPhil): 2 years full time
Masters by Research (MSc): 1 year full time
Masters degrees by research are useful for many careers which include elements of research but which do not specifically require a PhD (e.g. in the commercial sector).
These Masters degree programmes also offer the chance to experience what it would be like to study for a full PhD if you are unsure whether a PhD is right for you in the first instance.
Perhaps most importantly, a Masters qualification may be useful for those who wish to study for a PhD but whose graduate qualifications are not appropriate.
A Masters degree can often bridge the graduate-doctorate divide, increasing the chances of being offered an opportunity to study for a PhD and obtaining funding.