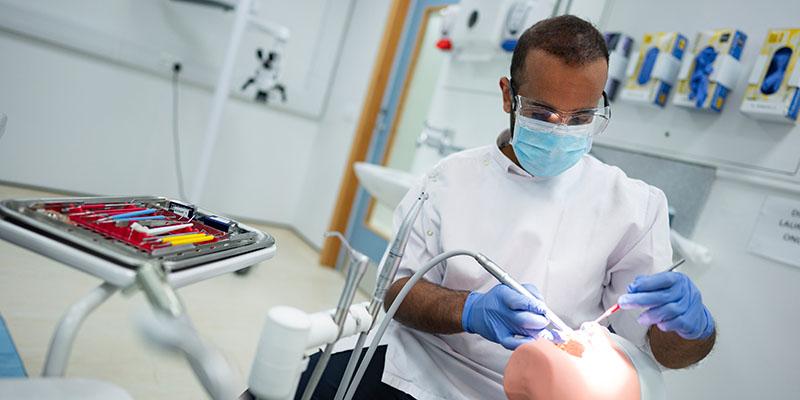 Our range of Masters courses aim to provide you with transferable skills to make you attractive to a potential employer, and set you up for a successful career in dentistry.
Clinical skills
You'll gain specific clinical skills, depending on where you choose to specialise. Through superb teaching, training facilities and hands-on experience during clinical practice sessions - you'll graduate with valuable clinical knowledge.
Transferable skills for rounded professionals
Communication skills and good quality patient interactions are particularly important in becoming a successful practitioner. You must be able to build rapport with patients, put them at ease and explain complex treatments with clarity.
Through time spent in clinical practice sessions you'll have the chance to refine these important qualities.
We also recommend our students join an international society for dentists. The International Association for Dental Research and Organisation for Caries Research provide a great opportunity to network with experts and build connections in your field.
The value of patient feedback
A 360-degree feedback process is in place, allowing patients to provide comment on your professional manner.
This is valuable for your continuing development as a communicator, as well as being a skilled clinician.
These broad professional skills will help to provide you with the necessary grounding to advance in your dentistry career.