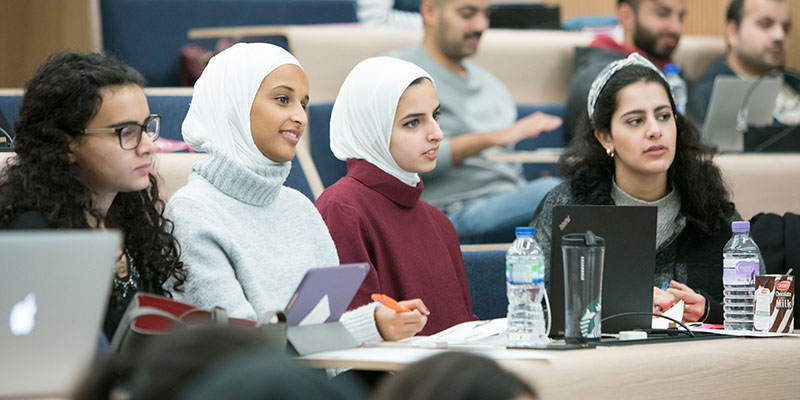 With outstanding staff and students from all over the world, find out why Leeds is one of the UK's leading dentistry schools for studying for your Masters.
Refined skills to set you apart
Our Masters courses have been designed to help you develop the vital clinical, surgical and analytical skills necessary to make excellent dental practitioners.
We understand the importance of a Masters qualification, both for your own development and for setting you apart from the competition.
With superb facilities, outstanding teaching and consultant-led hands on experience, we'll prepare you for the complex world of modern dentistry.
Clinical specialisms
Our clinical courses are designed to give you the strongest possible background in your chosen area of clinical focus. From advanced dental practice to paediatric dentistry, we aim to produce skilled and knowledgeable graduates prepared for their careers as dental professionals.
You will receive a wealth of technical preparation as well as learning to communicate with patients and learn from their feedback.
Our state-of-the-art clinical facilities also give you the chance to refine your clinical and surgical skills, creating superb practitioners. We understand the most sought-after professional dental skills and our clinically specialist courses give you the best grounding to move successfully into your chosen career.
The current following course is part of our clinical specialisms:
Research integrated teaching
We put our latest research findings at the heart of our teaching. All of our Masters courses feature a research module allowing students to focus their studies on an original research topic for their own dissertation.
This means you'll gain new insights and perspectives on a subject area of your choice in line with the latest understanding and innovations in the field.
<iframe width="560" height="315" src="https://www.youtube.com/embed/WMod9C9-UFg?rel=0" frameborder="0" allow="autoplay; encrypted-media" allowfullscreen></iframe>
Outstanding career guidance
While studying with us, you'll have access to outstanding career support from our award-winning careers centre to our university-wide Leeds for Life initiative. From career advice to developing your CV, we offer all our postgraduate students personalised support and advice.
Specialist guidance is also given by our tutors as part of Leeds for Life, so there's always someone who can help. See our careers page for more information.
Student life at Leeds
Leeds is a bustling and vibrant city. We pair the culture and nightlife of an exciting urban centre with stunning national parks on our doorstep. Our emphasis is on making sure you're settled and well placed to make the most of your life in the city and on campus.
We offer specific postgraduate accommodation, as well as dedicated support focused on your health and wellbeing.
Our hundreds of societies and groups on campus mean that there's plenty to enjoy whatever your interests.
The Times Higher Education Student Experience Survey placed us 3rd in the UK for student experience in 2018.
We are international
We welcome staff and students from all around the world, find out more about becoming part of the international community here at Leeds.
<iframe width="560" height="315" src="https://www.youtube.com/embed/2jlBaFKHhf0?rel=0" frameborder="0" allow="autoplay; encrypted-media" allowfullscreen></iframe>