Service users and student education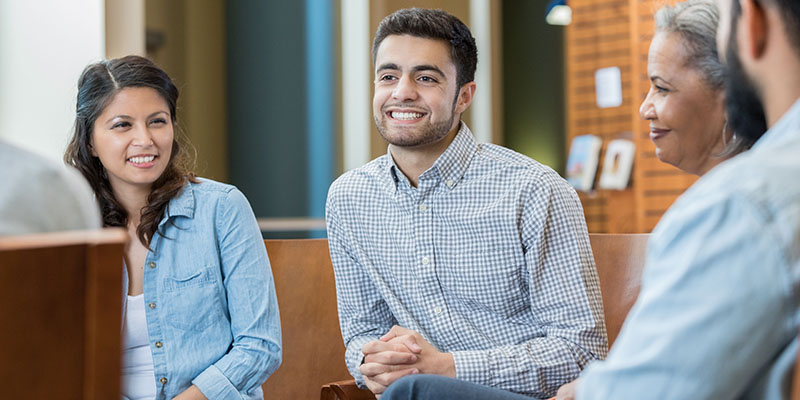 Service Users and Carers (SUC) are an integral and highly valued part of Health and Social Work student education at the School of Healthcare. SUCs participate in the design and delivery of courses, are involved in student recruitment, lectures, course design, and are involved in assessment and evaluation of courses being delivered across undergraduate, masters, and post-qualifying training.
We hold bi-monthly Involvement Advisory Group (IAG) meetings, where staff, service users, and carers meet to discuss and plan student education activities as well as governance and course management issues.
Education programmes at the School of Healthcare
We educate students on a range of undergraduate degree programmes with associated professional qualifications, as well as postgraduate degrees and certificates in continuing professional education.
Courses include Adult Nursing, Child Nursing, Healthcare Sciences (Audiology and Cardiac Physiology), Midwifery, Mental Health, Radiography and Social Work.
Our courses combine theory with assessed periods of practice, with involvement of Service Users and Carers and leading researchers in the field of healthcare.
How SUCs are involved
There are many ways that Service Users and Carers can get involved in student education:
Student recruitment and interviewing
Developing, assessing, and validating teaching materials and courses
Assisting healthcare research
SUCs also enhance the student education experience by providing case studies, taking part in student assessments, and using personal experiences as a 'simulated patient' to improve student clinical skills through role play.
How we support SUCs
We provide training for all Service Users and Carers and help guide those who are interested in working with training that matches their strengths and interests.
Get in touch to find out more.
Dr. Joanna Smith
Lecturer in Children's Nursing
0113 343 6297
j.e.smith@leeds.ac.uk