Dr Maria Horne is awarded Queen's Nurse title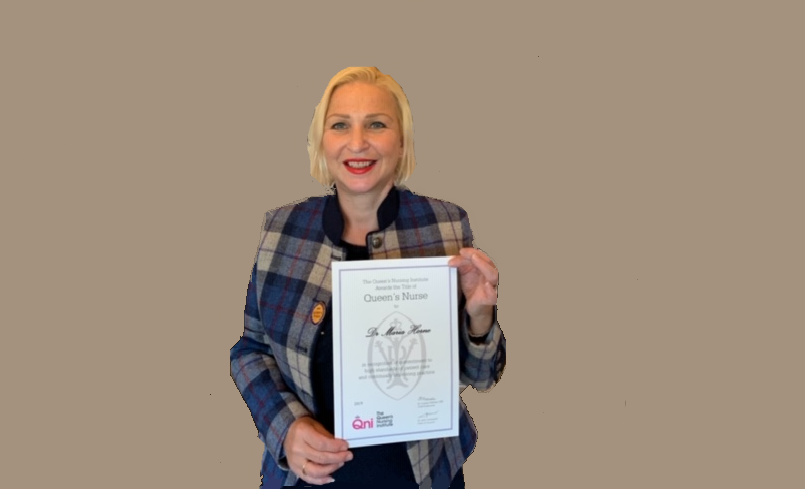 Associate Professor in Community & Public Health is awarded the title of Queen's Nurse.
A huge congratulations to Dr Maria Horne who has been awarded the title of Queen's Nurse in her commitment to high standards of practice and patient-centred care.
With over 25 years' experience Dr Horne has worked in both academic and clinical settings, working extensively with communities and improving public health.
The Queen's Nursing Institute supports innovation and best practice in order to improve care for patients. The title is available to nurses who have demonstrated a high level of commitment to patient care and nursing.