Dr Laura Matthews
Position: University Academic Fellow
Areas of expertise: Nuclear Receptors; Transcriptional Networks; Brain Cancer; Breast Cancer; Chemoresistance; Radioresistance; Immunotherapy
Email: L.C.Matthews@leeds.ac.uk
Phone: +44(0)113 343 8449
Location: 5.16 Wellcome Trust Brenner Building, St James's University Hospital
Profile
I graduated from the University of Manchester with a BSc in Neuroscience and began a PhD in Endocrine Sciences Research Group under the supervision of Professors Melissa Westwood and Michael Taggart.
After completing my PhD I moved to the laboratory of Professor David Ray in the Centre for Molecular Medicine at the University of Manchester. As a post-doctoral research associate I was awarded a Career Development Grant from the Society for Endocrinology in 2009, then a University of Manchester Stepping Stones Fellowship in 2010.
I moved to the University of Leeds in 2016 under the mentorship of Professors Graham Cook and Paul Stewart.
Research interests
I lead the Nuclear Receptor research group. My research investigates the roles of Nuclear Receptors (NRs) in health and disease, with a particular focus on NR function in cancer.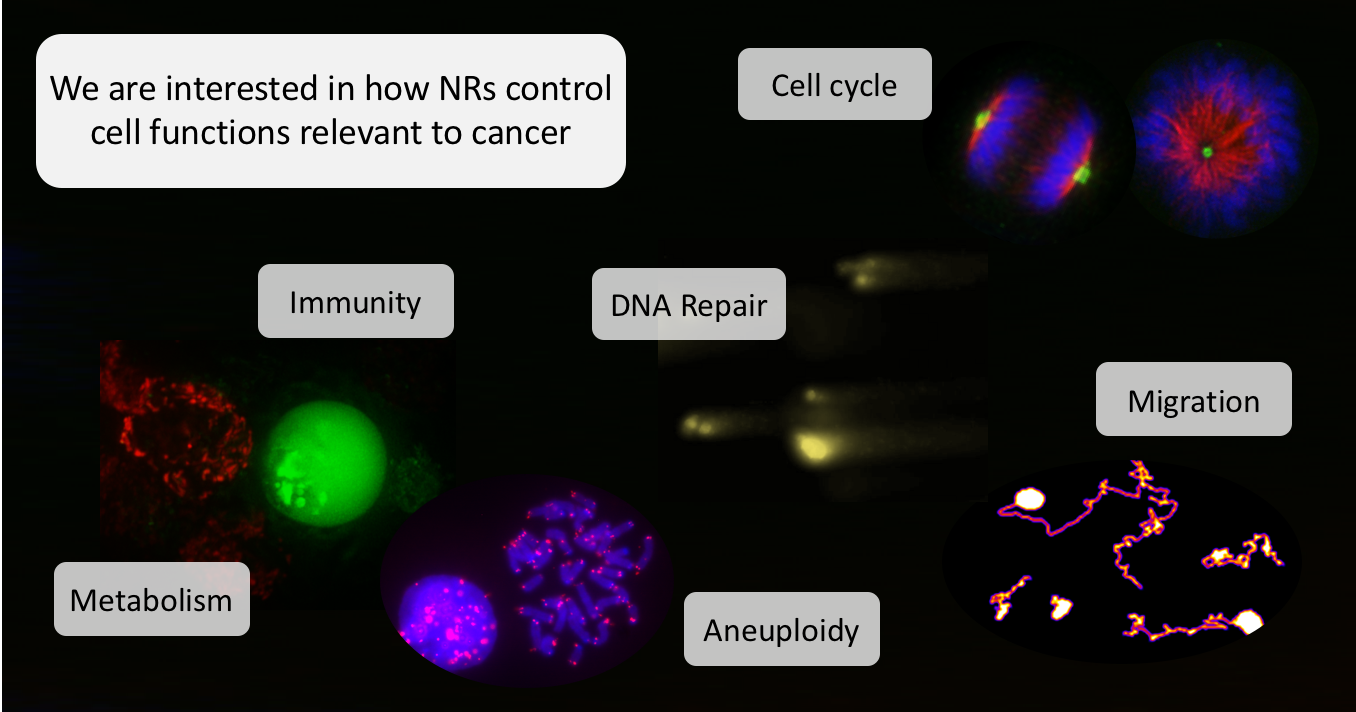 NRs are ligand-regulated transcription factors that are activated by hormones, lipid-soluble factors and metabolites. Upon ligand binding, NRs undergo a conformational switch which changes the protein interaction surface, exposing nuclear localization signals and driving translocation into the nucleus. Once in the nucleus NRs can bind chromatin directly or tether to other DNA bound transcription factors, then recruit transcriptional coregulators and chromatin remodelers to modulate gene transcription – and in turn bring about changes in cell function. NRs are therefore powerful sensors of the cellular environment.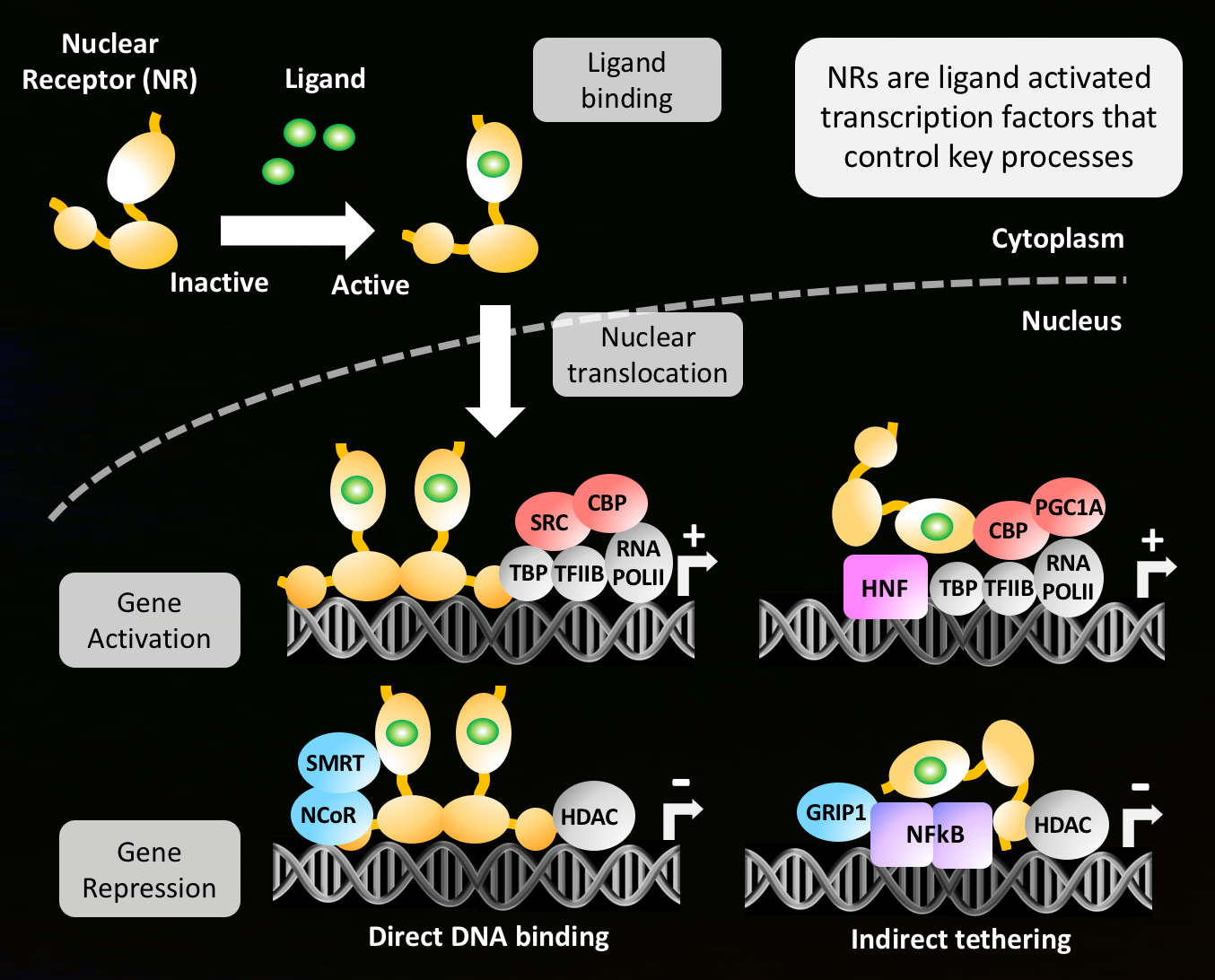 As NRs are master regulators of cell fate, metabolism and immune function, it is not surprising that most types of cancer have altered NR activity. NRs are ligand-activated transcription factors, and so their endogenous ligands provide the perfect template to design high affinity synthetic NR modulators, which makes them tractable drug targets for cancer therapy. Indeed, approximately 30% of all new drug leads target NRs. Laura's research aims to unravel the complex mechanisms by which NRs mediate their cellular effects, define how changes in NR function drive various cancers, and also how NRs can be better targeted to treat cancer – particularly in aggressive Brain (Glioblastoma) and Breast (Triple Negative) cancers.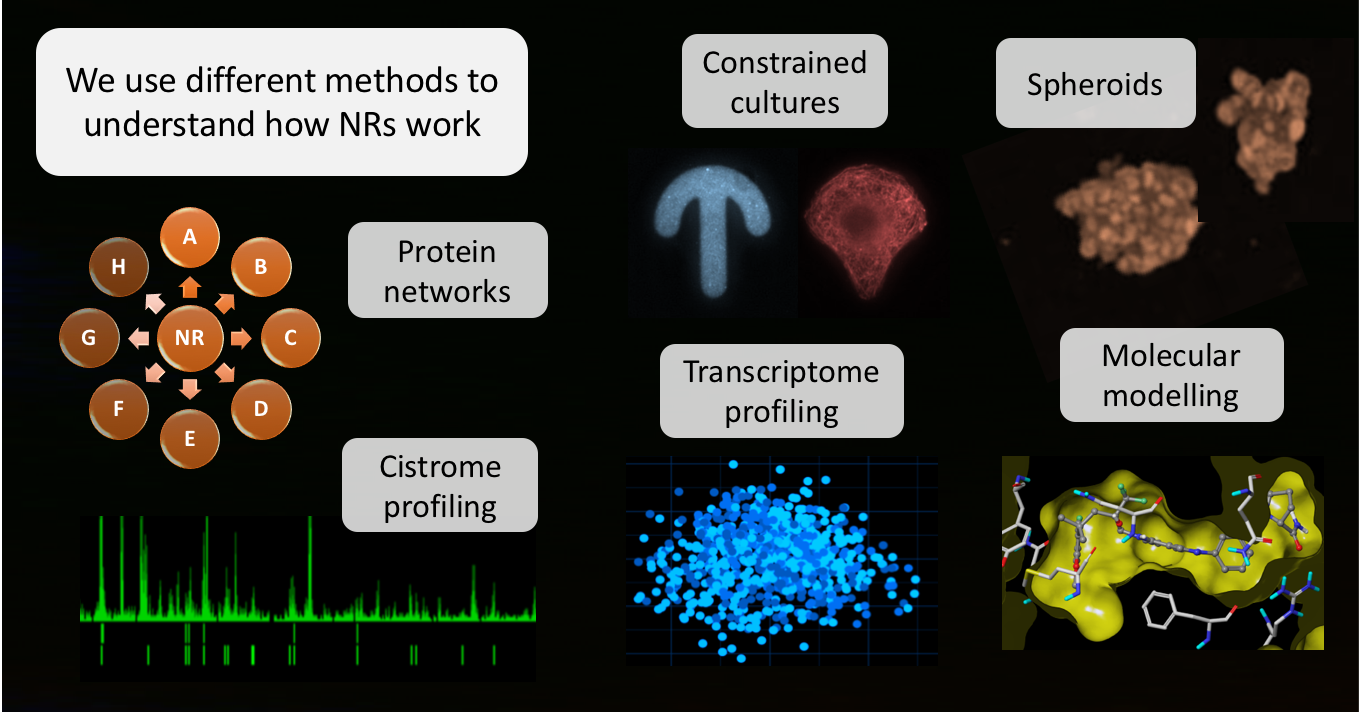 Research group
Alumni
Kathryn McGinnis, PhD awarded 2020, Research Fellow until 2021
Rebecca Prince, MRes awarded 2021
Molly Horsfield, MSc awarded 2021
Somia Elborawi, MSc awarded 2021
Anna Nicholls, MRes awarded 2020
Hannah Taylor, MSc awarded 2020
Olakunle Akanji, MSc awarded 2019
Alex Schofield, BSc awarded 2019
Sophie Williams, BSc awarded 2019
Stephen Kershaw, PhD awarded 2018
Helena Bean, MSc awarded 2018
Pauline Pfänder, Visiting Erasmus student 2018
Lauren Roberts, MSc awarded 2017
Carolin Sauer, BSc awarded 2017
Giorgio Caratti, PhD awarded 2017
Anna Mannion-Jones, MPhil awarded 2014
Nan Yang, MD awarded 2013
David Morgan, PhD awarded 2013
Peter Trebble, PhD awarded 2013
Funding
Ongoing research projects are funded by MRC, Wellcome Trust, Breast Cancer UK, the Society for Endocrinology and Brain Tumour Research and Support

Student education
I teach on numerous BSc, MRes and MSc modules as a lecturer, tutor or research project supervisor. I also supervise undergraduate summer placement students and research interns. Please contact me directly for details of how to apply.
Research groups and institutes
Leeds Institute of Medical Research at St James's
Cancer
Brain Cancer Research Group
Breast Cancer Research Group
Infection and Immunity
Current postgraduate researchers