Breast Cancer Research Group
Group summary: We are a multidisciplinary and cross-faculty grouping working on all aspects of breast cancer in an effort to improve understanding of the disease. Our key aims are to identify strategies to prevent breast cancer, develop new treatments for breast cancer, and translate our research findings so that more patients can live beyond breast cancer, with improved quality of life.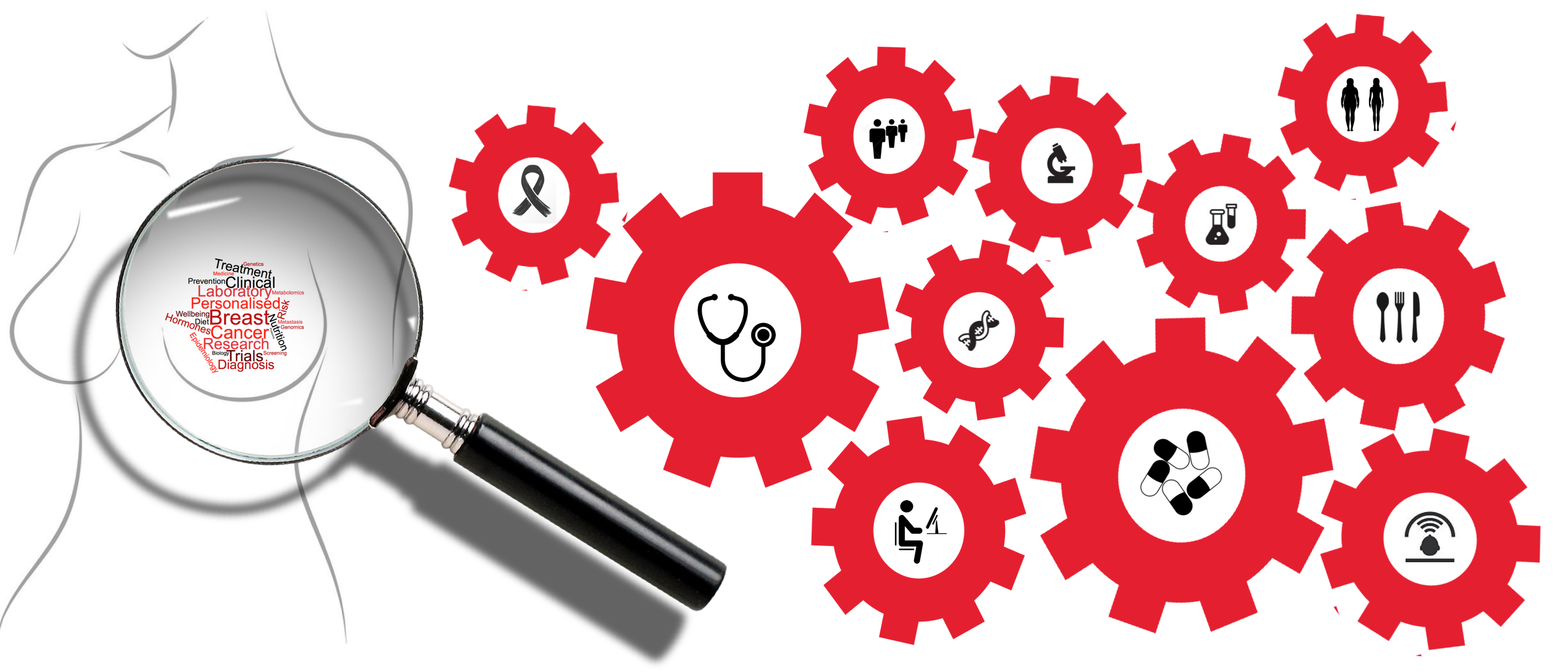 What we do
The breast cancer research group brings together academics, with basic and clinical research backgrounds from different Faculties within the University of Leeds (Medicine and Health, Engineering and Physical Sciences, Environment), with breast cancer clinicians (surgeons, pathologists, oncologists) from the Leeds Teaching Hospitals. This breadth of expertise gives us the ability to identify important clinical problems, and find solutions using multiple approaches including analyses of 'big data' sets, novel chemistry, engineering and technology approaches, basic molecular and cellular biology, and clinical studies.
Key research themes include:
Epidemiology and breast cancer risk
Breast tumour cell and molecular biology
Drug resistance and breast cancer metastasis
New breast cancer therapies and clinical trials research
Who we are
Funding
Our research is funded by a range of sources including Cancer Research UK, Yorkshire Cancer Research, the National Institute of Health Research, Medical Research Council, Wellcome Trust, Breast Cancer UK, Breast Cancer Now and local charities including Breast Cancer Action and Leeds Cares.
Studentships
We welcome enquiries from motivated and qualified applicants from all around the world who are interested in postgraduate study in breast cancer research. Competitive schemes are available for three-four year PhD studentships through a variety of routes including:
To apply through one of these routes, please contact the Investigator you would like to work with to discuss specific schemes and project outlines. Other opportunities will be posted on FindAPhD.com and on Investigators home pages. The Faculty Graduate School pages have further details for postgraduate research opportunities and projects in the laboratory.