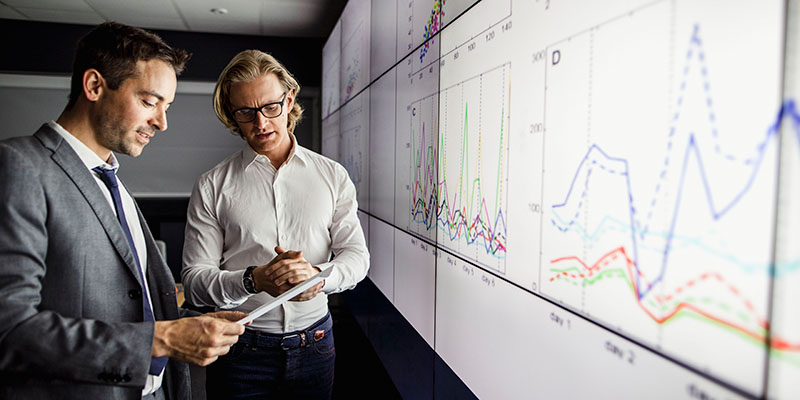 The healthcare system generates vast and ever-increasing quantities of data which can be used to help improve health outcomes.
Data is used to provide intelligence about treatment and treatment outcomes. This underpins patient choices, helping individuals to reduce their risk of disease and help them access the best care when needed.
These data can also be used to help identify and quantify healthcare inequalities, to improve the cost-effectiveness and quality of services and to support research across all these areas. Such data-driven intelligence has the potential to deliver enormous benefit on health outcomes and we undertake a wide range of data-driven research across the Institute.
An array of omics-based data is generated in our research. We use bioinformatics approaches to make use of these data to help us understand the biology of disease. This new knowledge then informs our discovery science-based research to develop novel therapeutics based on newly identified and validated molecular targets.
We use health data sets, generated in standard treatments, in applied research to help inform and improve care in the NHS. The Institute has expertise in designing and using all types of health data, from detailed electronic health care records to disease registries, routine administrative datasets and even digital pathology. Through collaborations with a wide range of partners, including business organisations, international, national and local health care providers and many stakeholders from data owners to policymakers we are making a significant impact to improving health outcomes.