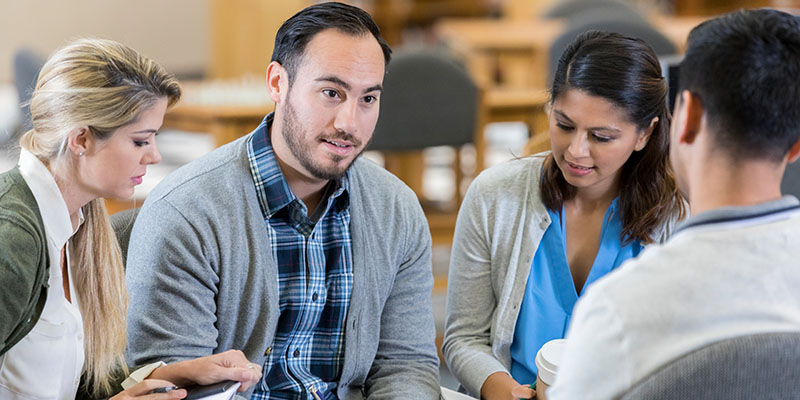 Taking part as a member of the public
If you would like to take part in our exciting range of research projects, then you can find out about upcoming studies and how to become a participant by signing up to the mailing list through JISCMail.
Ageing-focused research
The Older Adults Participant Pool in the School of Psychology is a separate list for people over 60 who are interested in hearing about and partaking in psychological studies. We have a large range of exciting projects taking place throughout the year and if you would like to join the participant pool or would like more information on how it works please email pscage@leeds.ac.uk with your name, age and contact details (email and/or telephone number).
How to take part in research as a current student
You can take part in research projects as a participant through our Participant Pool. This is a resource within the School of Psychology which allows Level 3, Masters and PhD students to use Level 1 and Level 2 students as anonymised participants in their research projects.
This is a useful way for participants to learn about the way that psychological studies are conducted and are also ways to earn credit for use of the resource. As well as supporting research within the School of Psychology, these credits add up to allow you to use the Participant Pool yourself in your final year research. If you're not a student at the University you can still get involved in research by signing up through the mailing list below.
Accessing the Participant Pool
The Participant Pool can be accessed via leeds.sona-systems.com. Alternatively, you can find it through the mobile app - simply search 'sona mobile' in the App store or Google Play Store.
You will be asked for a URL, which is the same as the above, and will be emailed your password so that you can log in by using your University username when you sign up.
Earning credits
Credits are earned through the time you spend as a participant in research. You need to earn these in your first and second years in order to use the credits in exchange for use of the Participant Pool as a resource in your third year. Participation credits are earned as below.
| | |
| --- | --- |
| 1st year | 32 credits (8 hours of experiments) |
| 2nd year | 20 credits (5 hours of experiments) |
1 credit is worth 15 minutes of participation.
If you fail to turn up to a study without informing the researcher or the School Student Support Officer, you will incur a penalty equal to the number of credits of the study. If the study is worth 10 credits for example, you will lose 10 credits. It is important that you turn up to studies or cancel 24 hours in advance.
Students with 5 no shows will be contacted by their tutor.
Your unique ID code
When you sign up to become a participant, the system will automatically assign a unique, numeric ID code to you. You should continue to use your normal ID to log in to the system, however, the purpose of the ID code is to identify you to the researchers in a way that doesn't reveal your personal identity or compromise your privacy.
You'll see this ID code when you view the Human Subjects Policy, when you update your profile, and in email confirmation and reminders about your upcoming study sessions.
You should bring this ID code with you when you go to studies or when communicating with researchers as they know you only by your ID code and not by your name.
Contact
If you have any questions about participation in research, or if you are unsure of anything whilst involved in the process, please refer to the Participant Pool folder on Minerva.
This can be found in the Psychology organisation. If you're still stuck please contact Melanie Rance with your queries.