COVID-19 impact and recovery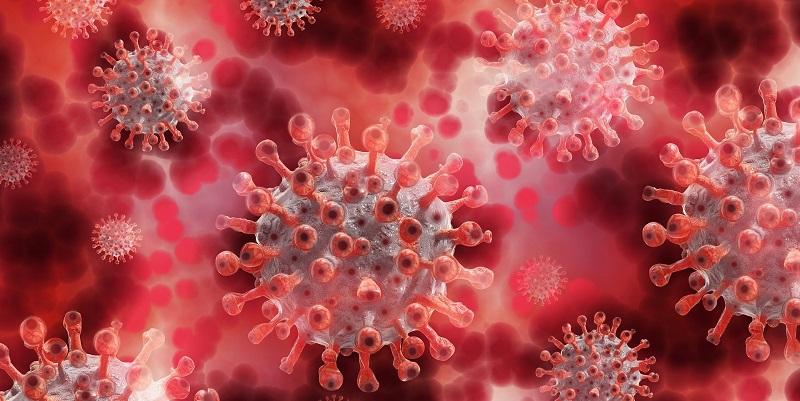 Our academic staff have played an integral role in researching what impact COVID-19 has had on society, to help the recovery process and see what lessons can be learned from the pandemic.
Due to the impact of COVID-19 on a national and international scale, our academics repurposed their research activity, and provided scientific support to local and central government as they tried to mitigate the consequences of the virus.

A lot of the work within our school was undertaken via the District's Gold Command COVID-19 Scientific Advisory Group (CSAG). Gold Command is a strategic executive level group that local government initiates for large-scale emergencies. Gold command liaise with senior officers from across government agencies (police, health etc), to guide the strategic response of Silver command (the tactical level) who, in turn, direct operations via bronze command. In the early days of the pandemic, Gold Command decided that they needed a Scientific Advisory Group to ensure that they based their decisions on the best possible evidence. Gold Command asked Professor John Wright (Head of the Born in Bradford project) to form this group, and he invited Professor Mark Mon-Williams to join this team (which included representatives from the Regional Universities as well as health services and the local authority). The COVID-19 Scientific Advisory Group (CSAG) met three times a week throughout the lockdown and oversaw a large number of projects – many of which included academics from our school.
Adult mental health and well-being
As well as acting as Deputy Chair of the British Psychological Society's COVID-19 Co-ordinating Group, Professor Daryl O'Connor has been involved in numerous research projects helping to understand the impact of COVID-19 on mental health, wellbeing and health protection behaviours. In April 2020, Daryl formed and led an expert group of psychologists nationally and internationally in order to establish the shorter and longer‐term priorities for research in psychological science. This expert group, also informed by a survey of 539 psychological scientists, published a position paper in which they identified seven key areas of research to support societies' recovery from COVID-19. These were: mental health, behaviour change and adherence, work, education, children and families, physical health and the brain, and social cohesion and connectedness.
Daryl has also been involved in the UK COVID-19 Mental & Wellbeing Study – a multi-wave national study of 3,077 adults in the UK. The initial findings of this study found that the first six weeks of the pandemic and lockdown had a major impact on the UK population's mental health and wellbeing. Suicidal thoughts increased over the first six weeks of the UK's lockdown (one in ten or 9.8% by the end of this period), however other factors related to suicide risk such as symptoms of anxiety, levels of defeat and entrapment decreased across the same period. Further analysis into sub-groups highlighting worse mental health outcomes during the pandemic for females, young people (aged 18-29), those from more socially disadvantaged backgrounds and those with pre-existing mental health problems. Males reported lower levels of depressive symptoms than females.
Alongside this research, Daryl, working with Arianna Prudenzi and Olivia Rogerson, are investigating vulnerability and resilience factors for mental health and wellbeing throughout the first and second wave of the pandemic. He is also working with Tmam Alghunaim and Dr Judith Johnson, investigating the impact of the pandemic on stress and burnout in UK surgeons.
Children's education and well-being
One of our major tasks was to obtain a better understanding of how the pandemic and lockdown was affecting children, young people and their families, with Dr Amanda Waterman and Dr Liam Hill playing a major role in this work.
One way we tackled this task was to administer a survey to the Born in Bradford cohort and explore the impact of the COVID-19 response on child wellbeing. This work was of National significance as our research team had baseline data that could provide confidence that we were measuring the impact of COVID-19 against a reliable baseline. Local and central government then used these data to inform their responses - with our scientists presenting evidence to a large number of government committees set up by the Department for Education and the Department of Health and Social Care.
Dr Amanda Waterman was awarded an ESRC Rapid Action grant that enabled the researchers to collect data from across 42 schools in Bradford about the impacts of COVID-19 on children's education and wellbeing, particularly focusing on vulnerable children and children with special educational needs and disability (SEND). The researchers were asked to write a report for the Department for Education which highlights the key issues raised by schools, and presents recommendations about how to address these issues. One of the major problems faced by schools is the difficulty in continuing to support vulnerable and SEND children, partly due to difficulties in delivering school-based interventions in a COVID safe way, but also the effect COVID is having on access to external services such as Speech and Language Therapy. Recommendations include finding ways to deliver services online, so that children do not have extended periods of time with no access to these essential support mechanisms. The report (authored by Dr Amanda Waterman and Dr Katy Shire in CAER) has also highlighted the anxiety and logistical difficulties for schools given the sometimes confusing, or last-minute guidance provided by local and central government.

Another issue was the significant effect on the mental health of pupils, their families, and teaching and support staff in schools. Schools have often gone well above and beyond their educational remit by providing emotional and practical support to families, especially in disadvantaged communities. In response to this, Amanda has highlighted the work being done by our partners in the Mental Health Trailblazers in Bradford, who have produced an overview of the resources available to support pupil, parents, and staff wellbeing. In addition, the Centre for Applied Education Research is running a series of webinars that bring together experts in public health, paediatrics and mental wellbeing with school leaders, allowing schools to gain the information they need to operate safely and with confidence. These initiatives will inform policy for implementing best-practice solutions at a national level.
Children's learning during the pandemic
Dr Hannah Nash is currently leading a study (ICKLE) that examines the impact of COVID-19 class closures and remote learning on primary school children. It is the first detailed study of how the numeracy, literacy and language development of four and five year-olds has been affected by the ongoing pandemic. The study aims to give schools a better understanding of which children need extra support and in what areas of learning. In the longer term, study findings will contribute to national strategies aimed at reducing the negative impact of COVID-19 and provide key information in the event of any future school closures or lockdowns.
School Webinars
Our academics have supported social and emotional wellbeing in schools. We have organised webinars that connect our school leaders with medical experts in physical and mental health. The webinars shone a light on the immense pressures experienced by senior leaders within the school system. In response, we have created a 'School Staff Wellbeing Support Service' that provides peer-to-peer support, a listening line, and counselling support to headteachers throughout the Bradford District. In the week before Christmas, the Department for Education have arranged for us to speak with the leaders of 12 Districts to see whether other areas of the UK can adopt this model.
Increased risk to vulnerable children
Another aspect of the lockdown period was the number of vulnerable children placed at increased risk. The evidence suggests that the pandemic has placed even greater numbers of children at risk of vulnerability, with data emerging around sexual and criminal exploitation as well as the risks associated with poverty. The pandemic showed that many of our services are not well integrated and this means that many vulnerable children are 'under the radar' until they hit crisis point – at which point it becomes very difficult to deal with the problems they are experiencing. The pandemic also shone a spotlight on the lack of joined up working across services (e.g. health, education, social care), and the difficulties in creating policies that are tailored to the contextual issues associated with race, place and disadvantage. Central government is determined to address these problems and has formed a cross-Whitehall committee with representatives from all of the government departments (Department for Education, Department of Health and Social Care, HM Treasury, Ministry of Justice etc). Psychology's Professor Mark Mon-Williams is part of this 'Digital Improvement across Government' group. The group have asked Mark to lead a national task force with the goal of creating an 'electronic vulnerability index' (eVI). The eVI will allow Local Authorities to connect data so that they can provide integrated and tailored services to children and young people.
Issues facing children and young people
The research we conducted during the pandemic showed that there are four major issues facing children and young people. These are: (i) Mental Health problems; (ii) Food Insecurity; (iii) Classroom Inequalities related to SEND; (iv) a Digital Divide where many of our disadvantaged children are unable to access online teaching materials. In order to tackle these issues, we created a partnership with Stanford University in California. We held a number of webinars with Stanford (and external partners and stakeholders) and identified specific projects that can help tackle these challenges. Professor Jason Halford is leading our response to food insecurity, Dr Amanda Waterman is the lead for classroom inequalities and Dr Faisal Mushtaq is leading work aimed at closing the digital divide.
Obesity
Professor Jason Halford has been working with colleagues at the European Association for the Study of Obesity (EASO), on the impact of COVID-19 with people living with obesity, and those who deliver clinical care through advocacy, education, guidance and training, as well as research.
To better understand the psychological impact of the pandemic on people living with obesity (PLWO) across Europe, they are conducting a study across 10 European countries (Denmark, England, France, Israel, Italy, Germany, Greece, Spain, Sweden, Portugal - representing differing experiences of and responses to COVID-19). The study also explores the impact of COVID-19 on the family and home environments of people living with obesity and investigates the impact of food marketing exposure and media messaging on health and eating behaviours. The research aims to identify protective strategies for obesity management and design interventions to support people during times of disruption. Evidence-based support for national and local health systems is desperately needed in developing useful tools for the treatment and long-term management of obesity during and beyond this pandemic.
Jason presented his research into COVID-19 and obesity at the British Nutrition Foundation meeting on the 24th November 2020.
Dr Stuart Flint has also undertaken and published research relating to the impact of COVID-19 on obesity and its impact. Working in collaboration with colleagues at Scaled Insights, based in Nexus, a number of outcomes have been published. This includes major contribution to Government publications on weight management; the work being published in Frontiers in Psychology and the Yorkshire Post; presentations at HETT – the UK's leading healthtech and digital health event; and numerous talks during the Leeds Digital Festival.

The work of CSAG and the involvement of our academics continues, and even involves some of our undergraduate student population. Born in Bradford take on a number of interns each year who spend a year working with the team under the supervision of Dr Katy Shire (who graduated from psychology after completing her BSc and PhD in the school). Three of these interns are in the process of completing a systematic review of 10,000 articles that report the outcomes of interventions following disasters around the world. A Research Fellow (Dr Nick Preston) in psychology is coordinating this work – work that will help government base its recovery plans on the best scientific evidence available.

We have played a major role in supporting local and central government throughout the pandemic – and our work will continue as we seek to help adults, young people and children recover from the consequences of the pandemic – a process that is likely to take many years.