Leeds student nurses are front page news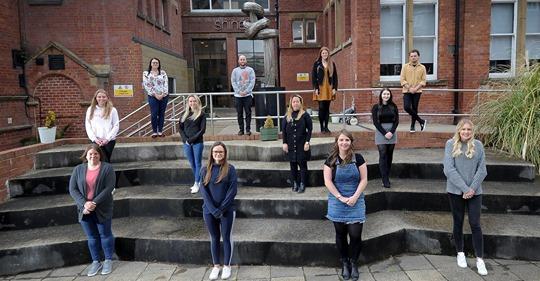 Regional newspaper honours the work of Leeds student nurses during Covid-19
The Yorkshire Evening post has highlighted the efforts and work of Leeds nursing students in an impressive front page tribute.
The paper invoked the spirit of Florence Nightingale to talk about the commitment of Leeds nursing students coming to work in hospitals during Covid-19.
"She set an example of commitment and compassion to the patients she cared for. Today that very same sentiment is echoed through the dedication and bravery of those students who grace the front of today's Yorkshire Evening Post."
Professor Janet Hirst, Head of the School of Healthcare at the University of Leeds, added: "We're very proud at the University of Leeds of all our healthcare students and how they have adapted to their studies and placements.
"We continue to provide support for our students as they work across the NHS."

Interested in becoming a nurse?
We are in the top 50 in the world for Nursing. Learn more about our Nursing courses and how to apply.