Kathryn wins Personal Tutor of the Year award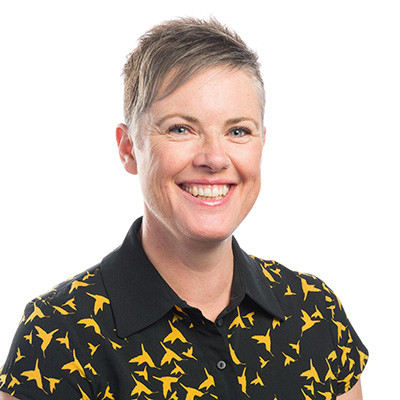 Adult Nursing Lecturer voted best personal tutor in the University at annual Partnership awards
The School is very proud to announce Kathryn Waldegrave has won the University's Personal Tutor of The Year Award, voted by students for her support and commitment to student welfare at the Leeds Partnership Awards. Kathryn provides individual student support and advice to our Adult Nursing students in the School and is available to offer guidance and help. Students at Leeds have one-to-one meetings with their personal tutor each term at key points to discuss how to improve essays or exams, prepare for the next year in their degree course, and plans for the future, including CV building.
Kathryn is also a Queen's Nurse, an honour given to nurses who have demonstrated a high level of commitment to patient care and nursing practice.
The Leeds Partnership Awards recognises and celebrates the achievements, commitments and impact of students, staff, and postgraduate researchers here at Leeds. Whether a member of staff, a student, or a postgraduate researcher, if there's someone who has made a difference or gone the extra mile, they can be nominated to ensure that they get the recognition they deserve.
The School had a record number of nominations of our staff this year and we also send congratulations to Penny McNab one of our third year adult nurses on her nomination for best Academic Rep of the Year, and to Grace and Bridie, two more of our third year students who were nominated for their positive impact.
Here is the full list of School of Healthcare staff nominees:
| | |
| --- | --- |
| Penny Mc Nab | Academic Rep of the Year |
| Rebecca Randell | Best Feedback |
| Maria Horne | Innovation |
| Paul Marshall | Innovation |
| Beverley Gallacher | Inspirational Teaching |
| Claire Easthall | Inspirational Teaching |
| Helen Smith | Inspirational Teaching |
| Ian Goulden | Inspirational Teaching |
| Paul Marshall | Inspirational Teaching |
| Tomasina Stacey | Inspirational Teaching |
| Kathryn Waldegrave | Personal Tutor |
| Alison Malecki-Ketchel | Personal Tutor |
| Fiona Knights | Personal Tutor |
| Helen Convey | Personal Tutor |
| Jo James | Personal Tutor |
| Kathryn Waldegrave | Personal Tutor |
| Netalie Shloim | Personal Tutor |
| Nicola Clibbens | Personal Tutor |
| Sheila Holmes | Personal Tutor |
| Angela Hewett | Positive Impact |
| Beverley Gallacher | Positive Impact |
| Bridie Smith and Grace Kelly | Positive Impact |
| Paul Marshall | Positive Impact |
| Jimmy Choo | Postgraduate Teaching |
| Lynn McVey | Postgraduate Teaching |
| Lynne Veal | Wellbeing |