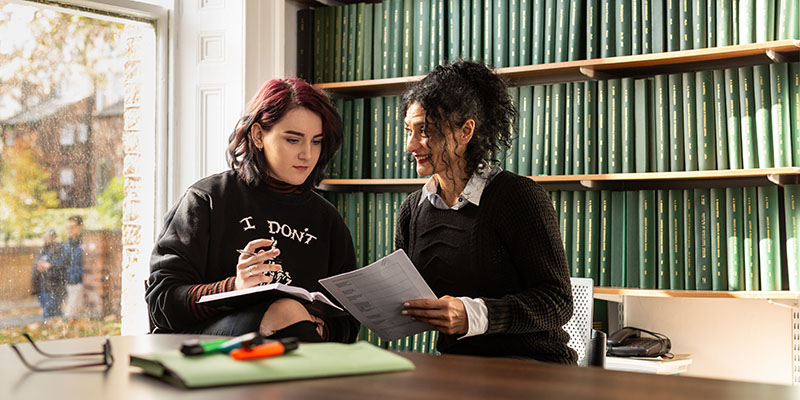 As a student at Leeds you'll have access to a range of support and services, to help make your time at university as happy, settled and successful as possible.
Personal and academic support
Through our careers-focused Leeds for Life initiative, we'll provide you with dedicated one-on-one tutoring and guidance. You'll receive professional development planning, as well as advice on everything from essay writing to revision techniques.
Every Leeds student is also assigned a personal tutor, who can support you with all apects of your university life, from pastoral issues to your academic and personal development.
You'll get to know your tutor through regular catch ups and tutor group meetings, and we'll give you the chance to create your own meeting agendas, meaning you receive focused and informative advice.
Careers support
We provide careers support and guidance from day one, to prepare you for your next step after university and help you transition into the world of work as smoothly as possible.
You'll work with the School's staff, the Leeds for Life initiative and our student society, PsychSoc, to develop the tools and skills you'll need to pursue a career path that interests you.
Adjusting to student life
Our School's psychology society, PsychSoc plays an important role in the lives of our students and will help you to make the most of your time at Leeds.
You'll have the opportunity to take part in a fantastic range of events and socials, and become part of our welcoming student community.
Mentoring support
If you need some friendly advice, or just someone to talk to, we offer peer mentoring to all our students.
As a new student, you'll recieve assistance from our existing psychology students, who'll help you settle into university life.
If you choose to become a mentor, you'll also get the chance to develop important skills, particularly those valued by employers such as communication, leadership, confidence and time management.