New haptic simulators develop more challenging student learning experience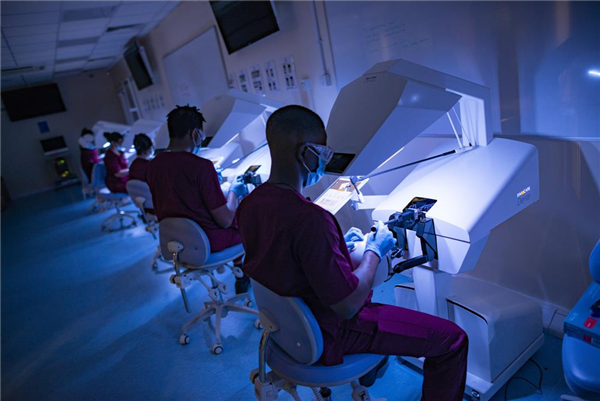 The School of Dentistry has recently installed SimToCare haptic simulators.
The SimToCare machines simulate tactile feedback through a dental handpiece, helping to give students a more realistic learning experience.
The simulators allow students to safely practice drilling teeth and gain valuable experience in clinical scenarios, which may be challenging to simulate using more traditional teaching methods.
Leeds has become the first dental school in the world to offer custom haptic training based on real patients' dental models, including anatomically correct contact points and gingival margins, both crucial during the preparation of crowns.