£2m to helps Leeds researchers fight anti-microbial resistance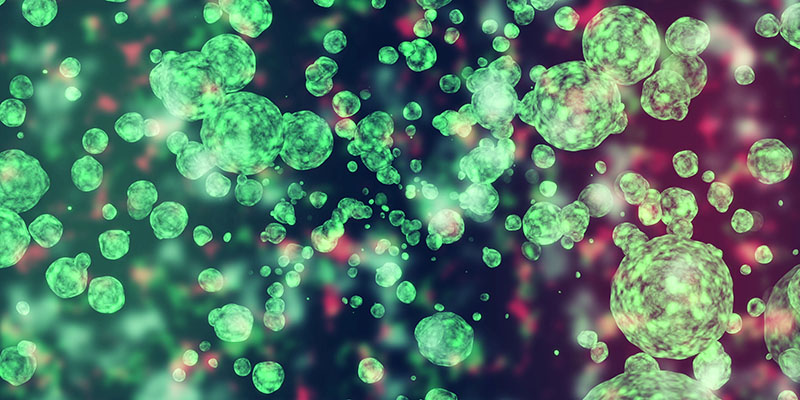 The University of Leeds' Professor Mark Wilcox has been awarded £2 million for his project 'Transforming Antimicrobial Research with Gut model Evaluations for ThErapies and Diagnostics (TARGETED AMR).
This funding to Leeds has been awarded to
Professor Mark Wilcox
to improve infection model systems and introduce cutting edge technology to identify better infection tests and improve the accuracy of results. The improvements will produce results more quickly and help to identify the best antibiotics and doses to fight the bacteria causing infection whilst having the least damage to our native microbial flora.
---
New pledges to continue the fight against antibiotic resistance
Government doubles down on commitment to tackling resistance with appointment of global expert alongside £32 million investment for UK-led research
Innovative new ideas will now be funded, including 'virtual hubs' in UK hospitals with real-time data on resistant infections
Professor Dame Sally Davies appointed as UK Special Envoy on antimicrobial resistance.
The Government has today renewed its ambition to tackle deadly antibiotic resistance in the UK with the appointment of a global expert alongside the millions of capital funding for UK-led research.
The Public Health Minister has confirmed the Government will be retaining the world-leading expertise of outgoing Chief Medical Officer Professor Dame Sally Davies as UK Special Envoy on antimicrobial resistance (AMR). Dame Sally will be working across all sectors to deliver a "One Health" response to AMR, which includes health, agriculture and the environment.
Already at the forefront of global research and action on antimicrobial resistance, the Government committed £32 million to accelerate the UK's work in the global fight against AMR. Ten leading research centres across the country will now use the funding to explore new ways to inform prescribing and identify patterns of resistance.
---
Public Health Minister, Seema Kennedy said:
"Antibiotic resistance poses an enormous risk to our NHS – we are already seeing the harmful effect resistant bugs can have on patient safety in our hospitals. It is vital that we retain the irreplaceable expertise of Professor Dame Sally Davies – an international expert in AMR – and continue to invest in research.
"This funding to prop up the facilities for novel ideas and technologies, supported by the continued leadership of Dame Sally, will play a vital role in helping us to tackle this threat."
The awarded funding will support the development of a state-of-the-art, virtual 'open access' centre that will link health outcomes and prescribing data. This technology, led by Public Health England, will gather real-time patient data on resistant infections, helping clinicians to make more targeted choices about when to use antibiotics and cutting unnecessary prescriptions.

PHE will also use the £5 million funding to develop a fully functional model ward, the first of its kind in the UK, to better understand how hospital facilities can be designed to improve infection control and reduce the transmission of antibiotic resistant infections. The transmission of AMR organisms from environmental reservoirs such as sinks, showers and taps is an increasing concern in the UK and globally.
---
Further information
In January, the Government published a vision and 5-year national action plan for how the UK will contribute to containing and controlling AMR by 2040.
In the UK we will contribute to the global effort of tackling AMR through:
A lower burden of infection and better treatment of resistant infection
Optimised use of antimicrobials with good stewardship across all sectors
New diagnostics, therapies, vaccines and interventions in use and accessed by all.
A major focus of the plan is to make sure current antibiotics stay effective by reducing the number of resistant infections and supporting clinicians to prescribe appropriately.
Dame Sally will leave her role as Chief Medical Officer in October.
As UK Special Envoy on AMR, she will support the UK Government on the delivery of its 5 year AMR national action plan whilst working with the World Health Organization, World Organisation for Animal Health, Food and Agriculture Organization and United Nations to maintain momentum on the global stage. This will be an unpaid role.
For interview requests please contact Simon Moore, Press Officer at the University of Leeds, on 0113 34 38059 or s.i.moore@leeds.ac.uk.