Mixed Methods Systematic Review and Searching the Evidence - Fully booked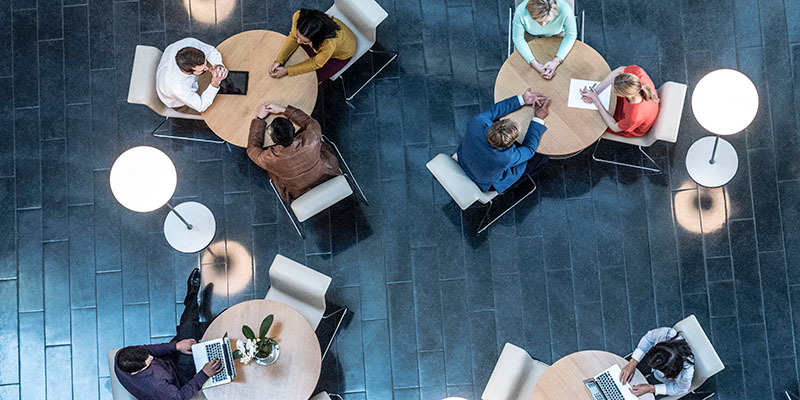 Start date: 31st March 2020
End date: 2nd April 2020
Duration: 3 days
Fees: See breakdown below
Venue: The University of Leeds
---
enquire
Course image
Course overview
**The 2020 courses are fully booked. Please contact h.walters@leeds.ac.uk to go on the reserve list and to be notified of future mixed method review courses**
Mixed methods systematic reviews combine qualitative and quantitative evidence to answer complex applied health and public health questions. These methods are becoming increasingly important as we seek to understand why interventions may have different results for different people in different situations. This course will explore the current thinking on approaches to mixed methods systematic reviews.
You can attend all three days, or just the two day mixed methods course or the one day evidence search workshop.
Conducting a Mixed Methods Systematic Review 1
st

– 2

nd

April

Following this two day course participants should have a strong understanding of:
The purpose and value of mixed-methods systematic reviews
Methods for synthesising qualitative and quantitative research including explanatory sequential, exploratory sequential, and convergent synthesis methods.
Searching the Evidence Base Workshop 31
st

March

A one day computer-based workshop to develop:
A strong understanding of best practice search methods for mixed-methods reviews
Practical skills in search techniques, resource selection and managing reference records.
Who the course is for?
The course is for you if you are interested in understanding how mixed-method synthesis provides a deeper understanding of complex interventions and their implementation. It is suitable for you if you already have an understanding of systematic review methods – i.e. you have had in-depth training and/or conducted a systematic review (either quantitative or qualitative) before.
The mixed methods course is not suitable for you if you are new to systematic reviews as it does not provide basic systematic review (screening, data extraction, quality assessment) or meta-analysis training. The two day course focusses on synthesis methods.
Presenters
Dr Katy Sutcliffe is the Deputy Director of the Department of Health Reviews Facility at the Evidence for Policy and Practice Information and Coordination Centre (EPPI-Centre), Institute of Education, University College London https://eppi.ioe.ac.uk/cms/. Katy specialises in developing methods for research synthesis, in particular for qualitative and mixed methods reviews. https://iris.ucl.ac.uk/iris/browse/profile?upi=KSUTC11
Judy Wright is a senior information specialist with expertise in finding evidence for mixed methods reviews. Judy leads the AUHE Evidence Synthesis team, supporting systematic reviews, economic models and realist syntheses. https://medicinehealth.leeds.ac.uk/medicine/staff/902/judy-wright
Guest Speakers
Dr Joanne Greenhalgh is a social research methodologist applying realist methods to healthcare evaluation. Joanne has expertise in realist syntheses. https://essl.leeds.ac.uk/sociology/staff/19/dr-joanne-greenhalgh
Dr Helen Elsey is a senior lecturer based at the University of York. Helen and colleagues have recently completed a NIHR-PHR funded mixed methods review with the Campbell Collaboration https://www.york.ac.uk/healthsciences/our-staff/helen-elsey/
Format
The course will comprise a mixture of lectures, group work and practical workshops. Paper and electronic versions of course materials will be provided.
Where
The courses will be delivered over three days at the University of Leeds.
Fees (includes lunch)
£725 three day mixed methods course and one day searching workshop (early bird rate)
£850 three day mixed methods course and one day searching workshop (standard rate)
£575 two day mixed methods course (early bird rate)
£675 two day mixed methods course (standard rate)
£150 one day searching workshop (early bird rate)
£175 one day searching workshop (standard rate)
Early bird rate is open until 31st January 2020
*Concessions. University of Leeds staff and students receive a 50% discount.
Further information
To book your place please contact: Helen Walters h.walters@leeds.ac.uk +44(0)113-34-34961
2019 course attendees said... "A good mix of practical and theoretical sessions", "Lots of good, detailed information", "The different speakers brought interesting research from different backgrounds". "Learnt lots of new information to implement in work place"