Oncolytic Virus Research Group
Group summary: We are a group of research scientists studying oncolytic virotherapy for the treatment of cancer. We aim to identify the best strategies for maximizing the therapeutic benefit of oncolytic viruses by potentiating both the direct oncolytic and tumour-specific, immune-mediated effects of these viruses and to translate our findings into the clinic for the benefit of patients.
What we do
The oncolytic virus research group brings together academics with basic and clinical research backgrounds in cancer immunology and virology within the Faculty of Medicine and Health at the University of Leeds, as well as clinicians at the Leeds Teaching Hospitals. Our combined expertise in cancer immunology and virology allows us to address multiple aspects of the interaction of oncolytic viruses with tumours and with the patient's immune system in order to identify the most effective therapeutic strategies to take forward into the clinic. Our research benefits from access to primary patient-derived samples through the Leeds Teaching Hospitals trust, a valuable resource that enhances the clinical relevance of our work. We have a strong clinical trial portfolio, facilitated by the clinician researchers in the group and are well positioned to advance our research findings for the benefit of patients.
Key research themes include:
Mechanisms of tumour susceptibility to oncolysis
Virus-induced innate and adaptive anti-tumour immune responses
Characterisation of tumour specific microenvironments and the impact on oncolytic virus effector mechanisms
Genetic modification of oncolytic viruses
Consequence of anti-viral immune responses
Route and scheduling of viral administration
Role for cellular chaperones
Combination therapies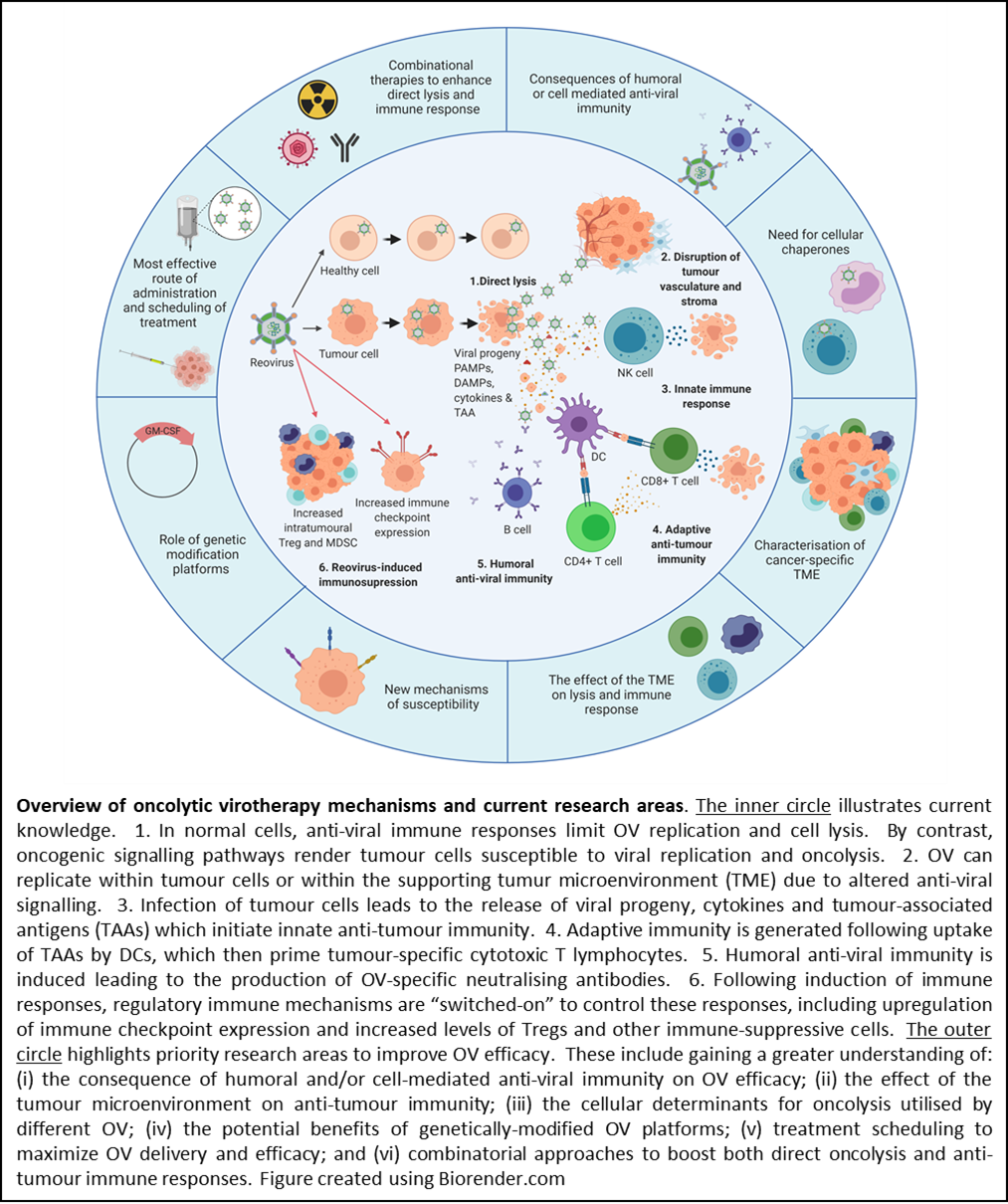 Who we are