New Lancet Rheumatology paper shows low risk of severe outcomes from Rituximab use for patients who receive COVID and Booster vaccination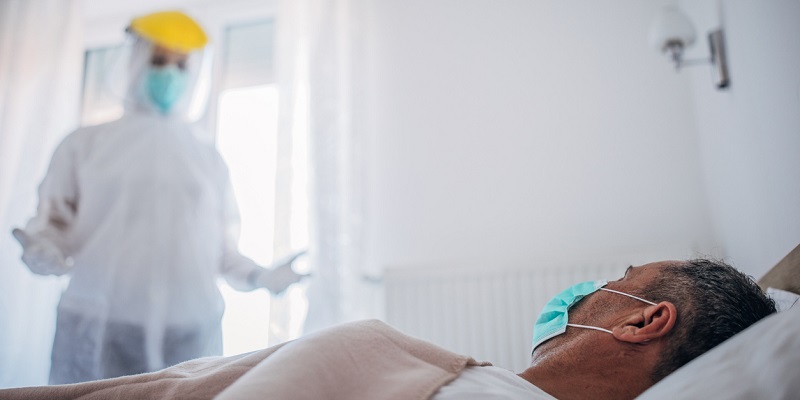 Patients taking an immunosuppressant drug for rheumatic and musculoskeletal diseases do not appear to be at higher risk of serious outcomes from COVID-19 infection as long as they are vaccinated.
A new paper 'Breakthrough SARS-CoV-2 infections and prediction of moderate-to-severe outcomes during rituximab therapy in patients with rheumatic and musculoskeletal diseases in the UK: a single-centre cohort study,' has just been published in the Lancet Rheumatology.
Rituximab is a B-cell depleting therapy that is widely used to treat people with autoimmune disease and haematological malignancy. Because of its mode of action in blunting antibody production to COVID vaccination, concerns have been raised pertaining to its use during the pandemic.
Initial data reported during pre-vaccination period have showed increased risk of poor outcomes including deaths in rituximab-treated rheumatic and musculoskeletal disease (RMD) patients compared to the general population and those treated with other biological disease modifying anti-rheumatic drugs (bDMARDs). It is important to note that these early data could be influenced by reporting bias since the investigators tended to report patients with poor outcomes.
The incidence and severity of breakthrough infections (i.e. defined as COVID infection occurring in people who are fully vaccinated) in unbiased samples of patients with specific rheumatic and musculoskeletal diseases are largely unknown. The research aimed to assess the incidence of breakthrough SARS-CoV-2 infection, compare rates of moderate-to-severe COVID-19 with any severe infection event, and evaluate predictors of moderate-to-severe COVID-19 outcomes in patients treated with rituximab.
The study, led by Dr Md Yuzaiful Md Yusof, Senior Research Fellow and LTHT Locum Consultant Rheumatologist, received funding from Wellcome Trust and unrestricted grant from industry, Eli Lilly and is the first study to present real-world data on all 400 patients with RMD who received treatment with rituximab in a single centre and have multiple comorbidities. The data included matched clinical, immunological, B-cell and vaccination data. The team also analysed various phases of pandemic (Wildtype/Alpha, Delta and Omicron COVID variants).
Dr Yusof said, "Our findings provide assurance to other clinicians who treat their patients with rituximab that this treatment appears to be generally safe in the context of a pandemic, as long as their patients are fully vaccinated. This is important since these patients often have limited other therapies to treat their conditions. We also demonstrated the effectiveness of COVID and Booster vaccination in preventing poor outcomes including deaths."
"In contrast to data from the pre-vaccination period, our study showed that about a third of patients experienced breakthrough COVID infection during therapy with rituximab. The majority of these infections were mild. Only 4.3% had moderate-to-severe outcomes i.e. requiring an admission to hospital, with only one death. Our study also identified number of comorbidities and low Immunoglobulin IgG level as predictors of these moderate-to-severe outcomes, while this risk was halved with each number of vaccine dose received. Lastly, our study also showed that patients receiving Booster COVID vaccination had better outcomes compared to those receiving the primary vaccination only (i.e. 2 doses)."
The potential impact of this paper could affect many in the UK. Dr Yusof explained, "Our findings can be generalised to wider population since our cohort is representative of patients with RMD receiving rituximab in the UK. Moreover, the clinical characteristics (age, gender distribution, disease duration and comorbidity) of our cohort are comparable to real-world data of rituximab-treated patients from registries in Europe."