TV collaboration for audiology expert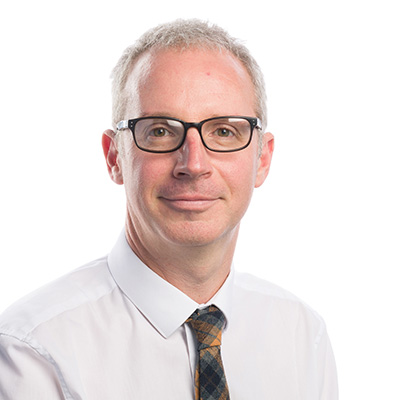 Dr Ted Killan has contributed to a new children's TV series about hearing the world around us.
The Sound Collector tells the story of a hard-of-hearing human-like creature, who enjoys collecting sounds from the world around him.
Currently being broadcast on ITV channels, the programme is narrated by Keira Knightley and places a character with hearing aids at the centre of a story for young children.
As an audiologist, Dr Killan helped to create soundscapes that realistically reflect hearing loss and listening through hearing devices.
He was also able to help the show's writers ensure their scripts were inclusive of hard-of-hearing and deafness cultures.
Dr Killan said: "They were seeking, and I was able to provide, expert advice on soundscapes as heard through hearing devices, as well as an understanding of how the stories would be perceived by deaf children and their families.
"This involved viewing edits of show episodes and providing feedback on the sound balance and language used in the scripts. It has been a great experience being able to observe the creative process that has resulted in such a beautiful production, that positively raises awareness of hearing and deafness."
During the show, viewers hear the world from the perspective of The Sound Collector himself and the three levels of hearing he has through his hearing devices.
Those watching are encouraged to focus on the changes in sound, and it's hoped the programme will positively raise awareness of hearing and deafness.
You can take a look at the trailer for The Sound Collector or watch the episodes on ITVX.