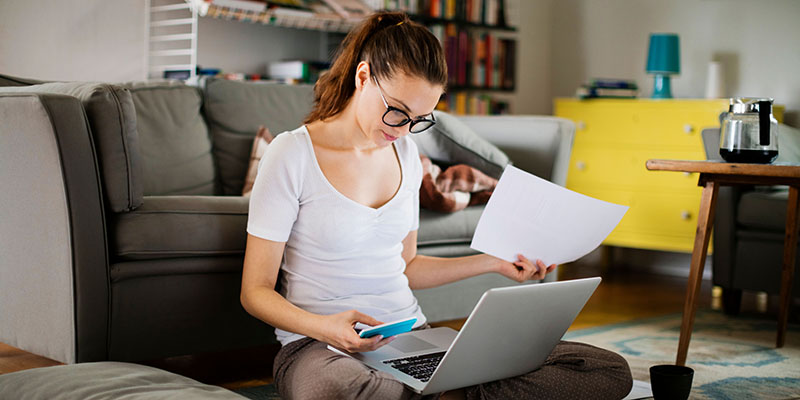 Because we offer a wide selection of courses, some have different application processes. Please see our breakdown of the application processes below.
Dental Hygiene BSc and Dental Therapy, Dental Surgery MChD/BChD and Oral Science BSc
For our undergraduate courses, the admissions process has 4 key parts:
1. Meeting the minimum entry requirements
When we receive your application, we will acknowledge receipt, and explain the timelines for how and when we will process your application.
Dental surgery MChD/BChD, oral science BSc: In October, we check that you have met the minimum entry requirements. If you have not, we will write to you to let you know (before 31st December).
Dental hygiene and dental therapy BSc: Until the deadline on 15th January, we will screen applications as they are received to ensure that they meet the minimum entry requirements.
All applicants must meet the entry requirements with predicted or achieved grades. Any candidate who does not meet both GCSE and A Level (or equivalent) entry requirements will automatically be unsuccessful in their application.
Please note that for 2020 entry, all applicants must have their GCSE before applying, as pending GCSE grades will not be considered.
2. UCAS application scoring
Dental surgery MChD/BChD, oral science BSc: During the month of November, we will read and score your UCAS form and apply a mark, according to set criteria. Your application will be read and marked twice (thrice if there is a discrepancy of marks). Each UCAS form is scored and ranked according to your peers.
The same process applies to applicants of dental hygiene and dental therapy BSc, except that we begin scoring in December, and do so continuously until after the deadline in January.
3. Applying the BMAT score/rank
Dental surgery MChD/BChD, oral science BSc: All applicants to Dental Surgery must sit BMAT. We received your BMAT results at the end of November. Applicants are ranked firstly by overall personal statement score and secondly by BMAT overall score. The BMAT score helps to differentiate between candidates who are on the borderline when it comes to making invitations to interview.
Dental hygiene and dental therapy BSc: BMAT is not required.
4. Interviews
We interview all shortlisted Home/EU applicants at our Multiple Mini Interview event. International applicants will be interviewed via Skype.
The Multiple Mini Interviews are compulsory for Home/EU applicants to both programmes. Candidates must attend in order to be considered for an offer. The next Multiple Mini Interviews will be held between 13th – 21st February 2020. It is not possible for us to offer interviews outside of these dates.
Multiple Mini Interviews are a series of small speed-dating style stations where we assess a number of values and attributes that we feel make an excellent dental professional.
Marks are taken from each station and correlated at the end of the interview period. This is how we decide who receives an offer. As part of the Multiple Mini Interview visit, you have opportunity to tour the dental school, the hospital and one of our on-campus accommodations. You will be shown around by a current dental student, who is there to guide you on the day and make sure you're relaxed and prepared for your interview.
You might consider what it is you think makes the best dental professional. What skills do they demonstrate when dealing with their team, their patients and the wider public? How can you emulate their skills?
Our personal statement guide offers important advice and things to consider before making your application.
Applying to our NHS courses
For three of the courses we offer to undergraduates, applications are made through the NHS.
BTEC Extended Diploma Dental Technology
Full time applications
The recruitment cycle for this course begins in April/May. Full time application is online via NHS jobs. Please contact our admission tutor Geoff Widdop, to request the date when the vacancy will go live and to find out more information about this course.
Part time applications
Please contact our admission tutor to request an application for the part time variant of the course.
Advanced Apprenticeship in Dental Nursing and the National Diploma in Dental Nursing
Applications are again made through NHS Jobs. For information on how to apply please contact Ellen Davison, our admission tutor for dental nursing.