International bowel cancer clinical trials open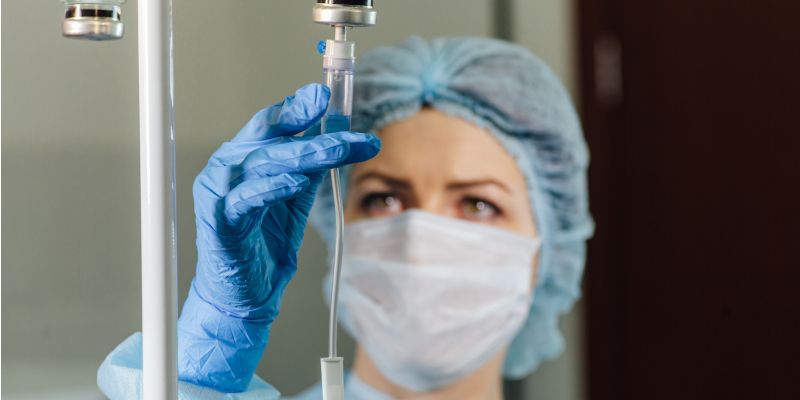 Hundreds of newly diagnosed bowel cancer patients in Yorkshire will have the opportunity to take part in two international clinical trials.
The £3.4 million project is led by researchers at the Universities of Leeds and Birmingham and funded by Yorkshire Cancer Research. The new studies will explore whether giving specific groups of patients a course of chemotherapy before surgery can help improve survival rates.
Recruitment is now open at Calderdale and Huddersfield NHS Foundation Trust and Leeds Teaching Hospitals NHS Trust, with a further six centres in Yorkshire to follow soon.

Dr Jenny Seligmann, chief investigator of the trials and consultant medical oncologist at Leeds' School of Medicine, said: "The new trials will save lives and improve the experience of patients in Yorkshire. As well as providing an opportunity to take part in research, which is known to improve survival rates, the trials will help bring gold-standard treatment to participating hospitals."
Improving survival rates
Every year 3,500 people in Yorkshire are diagnosed with bowel cancer and nearly 1,300 people lose their lives because of it. Patients are usually treated with surgery first and may go on to have chemotherapy afterwards to help prevent the cancer coming back.
But a study called 'FOxTROT 1' found that giving six weeks of chemotherapy before an operation was safe for patients and led to fewer serious complications following surgery.
The trials will help bring gold-standard treatment to participating hospitals
The research also discovered that for many patients the chemotherapy shrank the tumour, potentially making surgery less complex. It also found that the cancer returned in fewer patients, improving survival rates.
The FOxTROT 1 trial involved more than 1,000 patients across the UK, Denmark and Sweden, and the new approach to treating bowel cancer has since become a treatment option under NICE (the National Institute for Health and Care Excellence) guidelines.
Now, with the funding from Yorkshire Cancer Research, the researchers behind that trial are hoping to build its success by exploring the approach in a wider group of patients: FOxTROT 2 will test if the approach works in older, frailer patients; FOxTROT 3 will investigate whether a more extensive chemotherapy can further improve benefits in patients who can tolerate more intensive treatment.
More benefits for patients
The trials are being supported by Pete Wheatstone from Selby, who was diagnosed with bowel cancer in 2014 and now provides a patient perspective for research teams.
Pete, 66, said: "FOxTROT is a bowel cancer trial, so it's very close to my heart. I was treated with surgery followed by chemotherapy. If I'd had the opportunity to take part in research like this when I was diagnosed, it might have helped me.
"I'm hopeful that the trials will bring more benefits to patients, and lead to less chance of the cancer coming back, which as a cancer patient is always the worst thing. Even now, in the dark hours of the early morning, that thought in the back of my mind returns.
"New treatments, whether they are new drugs or processes, come about through research, and research is expensive. It's important that these studies are funded by medical charities like Yorkshire Cancer Research. That's why I contribute to the charity, because I want to say thank you for the treatment I received, but I also want to make it better for future patients."
Dr Seligmann, who is based at the Bexley Wing at St James's University Hospital in Leeds, said: "Introducing this approach has been one of the biggest advances in the last 15 years for this common cancer. For the first time will be able to start personalising therapy by selecting the right treatment for the right patient. The new research will allow us to further define which patients are suitable for chemotherapy and who will respond best to this approach."
Colon cancer increasing
Also leading the trial is Professor Dion Morton, Barling Professor of Surgery at the University of Birmingham. He said: "Colon cancers are occurring more frequently year on year and already account for one in 14 cancer deaths worldwide. The FOxTROT collaboration involves partners from three continents and has the potential to reduce death and harm from colon cancer across the world."
Dr Stuart Griffiths, Director of Research at Yorkshire Cancer Research, said: "Yorkshire Cancer Research funds work that has a direct impact right here in the region. Our aim is to save 2,000 lives from cancer every year in Yorkshire, and we bring pioneering trials and world-leading research to the region to help achieve this.
"We can save lives right now simply by improving the treatments we already have. This evidence-based, pioneering approach to treatment is already saving lives throughout the world, and as a charity we would like to find out if it can be adapted so many more people benefit from it.
"If successful, the findings from the trial can quickly be incorporated into normal clinical practice, meaning this research could have an impact on patients straight away. As a result, more people will survive bowel cancer right now, rather than 20 or 30 years down the line."
The University of Leeds is the sponsor for the trials, with co-ordination by the Clinical Trials Research Unit.
Further information
For further details, contact the University of Leeds press office via email: pressoffice@leeds.ac.uk.