Clinical Teaching Excellence Awards 2020/21 winners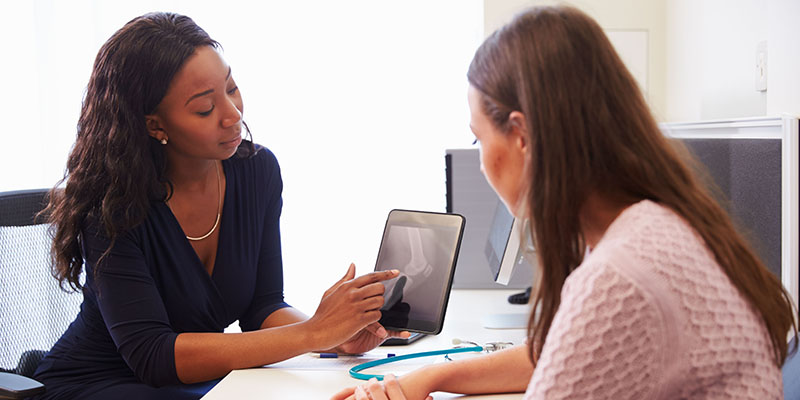 Leeds Institute of Medical Education are delighted to announce the winners of this year's Clinical Teaching Excellence and Development Awards  2020/21. 
Clinical Teaching Excellence Awards – individual and team - are made to encourage and reward excellent undergraduate clinical teaching across the NHS in West Yorkshire & Harrogate and to support the development of medical, healthcare and dental staff in this area. Successful applicants will have demonstrated evidence of promoting and enhancing the student learning experience, supporting colleagues and a commitment to ongoing professional development. Team Awards will have also demonstrated how the development and integration of their team has enhanced excellent placement teaching.
Development Awards are made to junior staff who are within the first five years of starting their career in medical education and can show that they have already received positive student feedback and are active in clinical teaching.
This year because of the exceptional quality of the applications a Certificate of Merit was also awarded.
The School of Medicine sends its congratulations to this year's winners and our thanks to all those involved in undergraduate medical education
Details of all our award winners can be found below:
Clinical Teaching Excellence Awards 2020/21
ACC Clinical Fellows, Leeds Teaching Hospitals NHS Trust
Dr Adam Burns, Dr Catherine Holmes, Dr Martin Huntley, Dr Rhona Martin, Dr Alex Nevard Dr Stephanie Oade and Dr Jen Russell.
The ACC Clinical Fellows Team have received a Clinical Teaching Excellence Team Award. This team provides a wonderful experience for our students on placement as evidenced by excellent feedback. The cross-specialty cooperation within the team reflects the needs of the Acute and Critical Care ICU and creates an integrated, cohesive learning experience. The team has developed many innovative approaches, especially during a difficult pandemic, to placement design, teaching resources and focus on ongoing improvement in response to feedback. Developments relating to placement rotation has led to a supportive and engaging environment allowing students to harness the hidden curriculum aspect of the unique clinical environment into their learning. The team has created a seamless transition between online learning and clinical experience for students, including an 'extro' week at the end of placement, which has allowed consolidation of learning. Alongside excellent feedback from the students, the team have developed excellence in scholarship due to a commitment in support and mentoring throughout.
Leeds Cancer Centre Undergraduate Education Team
Dr Gemma Dart, Dr Shefali Parikh, Dr Daniel Lee, Dr Keith Howell, Dr Oliver Jackson, Dr Julia Morris, Dr Noha El Sayed, Sharan Mann (PA), Holly Mason (ANP), Administrative support team - Millie Brown, Amanda Shotton, Mark Revell-Wright
The team responsible for undergraduate education in Leeds Cancer Centre has received a Clinical Teaching Excellence Award (Team). This team, which hosts Year 4 placements, have outstanding ratings in student placement feedback. Students receive an excellent multidisciplinary experience, as the team are fully inclusive and work as a cohesive unit. Responding to pandemic impact, the team set out a strategy of teaching delivery, which included innovations such as live streaming ward rounds using Hololens technology and embedding immersive technologies within other learning resources. All learning resources, including virtual OSCE teaching, has received positive feedback from both students and patients. The team has demonstrated commitment to delivering high quality education from the effectiveness of their teaching and placement experience for students. This is testament to a multidisciplinary group, who celebrate their involvement, creating a sustained culture of teaching.
Leeds Teaching Hospitals NHS Trust Undergraduate Hub
Dr Rasmus Knudsen, Dr Daniel Townley, Dr James Barnard, Dr Taha Haq
The team of Clinical Teaching Fellows in Medical Education from Leeds Teaching Hospitals NHS Trust have received a Clinical Teaching Excellence Award (Team).This team have developed a learner centred programme with the student experience at the heart. Promoting a holistic approach, the team have recognised the wider multidisciplinary team and together with nursing and allied health professional colleagues, they deliver interprofessional simulation sessions for undergraduate students. The team's responsive approach to teaching has led to regular excellent feedback where students benefit from the innovative 'Book a Teacher' programme. The team have also endeavoured to introduce digitally enhanced teaching resources, producing virtual sessions using HoloLens technology in a range of specialties. In addition to working collaboratively, the fellows have engaged a cohort of junior doctors within the trust, with the impact of fostering an engaged teaching culture and positively enhancing student learning, development, and placement experience.
Dr Louise Finn and Dr Bradley Chambers, IMT Doctors, Calderdale and Huddersfield NHS Foundation Trust and Leeds Teaching Hospitals NHS Trust
These two junior doctors have received a Clinical Teaching Excellence Award (Team). This small team have shown fantastic commitment to student education and provided some excellent resources and teaching, supporting students learning in all aspects of the curriculum and building confidence. Of particular note has been their support of interim Foundation Year doctors during the pandemic. They created a teaching programme for our students who graduated early to enter the workforce, sharing knowledge and developing a coaching model. Their teaching approach and online resources have had positive feedback from more senior academic and clinical colleagues and they regularly receive green cards from students.
Palliative care Undergraduate Team
Dr Tammy Oxley and Dr Rosanna Hill
The Palliative Medicine Undergraduate Teaching Team have received a Clinical Teaching Excellence Award (Team) for their involvement in developing a new, innovative and interactive undergraduate teaching programme. Working as a well-integrated team, they created an online teaching package to provide a comprehensive, interactive resource for Year 4 MBChB students. The team have shown excellent scholarship in their application of educational theory to inform new teaching resources and the teaching package developed allows for consolidation of learning and self-assessment. Other specialties have adopted this platform and approach to deliver teaching to multi-disciplinary team members and students. The team has received overwhelmingly positive feedback for their resources and teaching approach by both students and staff.
Dr Anamika Parmer, IMT Doctor, The Mid Yorkshire Hospitals NHS Trust
Dr Anamika Parmer has received a Clinical Teaching Development Award. A longstanding interest in medical education, Ana has engaged with many different approaches to provide our students a safe and welcoming learning environment. She is inclusive in her teaching and promotes a multidisciplinary team approach to provide holistic views on patient care. This has resulted in the development of digital resources aimed for interprofessional learners. Ana embeds a pastoral approach in her teaching roles. She has recognised different ways in which students, peers, colleagues may approach learning, and the challenges involved, which she has spoken about in a Humans of Healthcare podcast. Ana has shown commitment to medical education, and is keen to develop her teaching journey further.
New Clinical Fellows Team, The Mid Yorkshire Hospitals NHS Trust
Dr Kelly Murphy, Dr Eleanor Owen, Dr Emma Jones, Dr Hayley Boal, Dr Samantha Williamson, Dr Jennifer Utting, Dr Heather Sutton, Dr Jessica Prew, Dr Joseph Gleeson
A Clinical Teaching Excellence Certificate of Merit has been awarded to the team of Clinical fellows in Mid Yorkshire Hospitals NHS Trust. This engaged and innovative team approaches clinical education in a holistic way and have adapted well to the pandemic context to maintain a positive learning experience for students. They have adopted a mentoring approach with students and developed near-peer teaching sessions, which the students describe as supportive and confidence building. The team are clearly committed to education and integrate well within the clinical team, providing a valuable and excellent placement experience for our students.