Excellent Longstanding Service to Undergraduate Clinical Education Award nominations 2022/23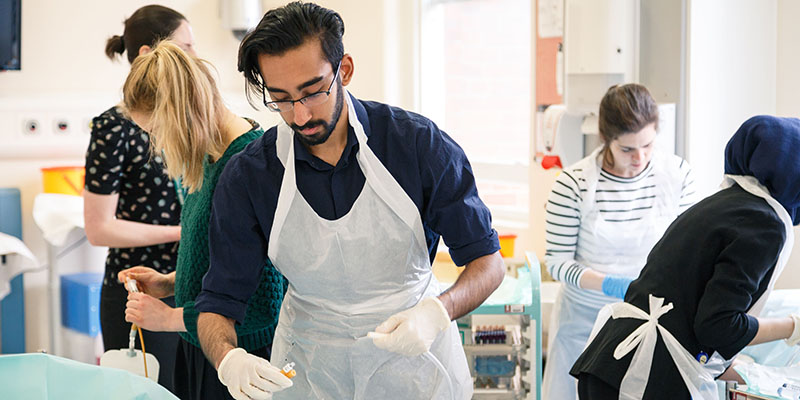 We are pleased to launch the awards for 2023 so that we can recognise the valuable contribution made by clinical staff to help teach our students.
Leeds School of Medicine wishes to recognise university staff, NHS clinical teachers and other NHS staff who are due to retire, or have just retired, and have a reputation for their commitment to teaching excellence and supporting our students over many years.
We invite university staff, Trusts and GP practices to nominate any members of staff they feel would merit this recognition for excellence and outstanding commitment over many years and would appreciate being put forward. This need not be confined to consultants, it might, for example, be a member of the nursing staff who has consistently contributed outstanding teaching and/or support to medical students throughout their career, or an undergraduate student organiser who has given long praiseworthy service to students.
Winners of the award will receive a commemorative award and a citation. The winners will also be published on our website.
This is a very prestigious award which will not be given without serious scrutiny of the nominees' level of contribution. Please give sufficient detail on your reasons and provide the required evidence for your nominations to allow us to give them due consideration. You are invited to discuss your suggestions informally beforehand with Laura Smith.
Click here to download a flyer.
An online application form should be submitted with the correct eligibility paperwork in order for applications to be considered. Information on eligibility is included within the form, please click here to complete.
The deadline for submission of nominations is 20th April 2023.
If you have any queries regarding eligibility, please contact Ruksana on mededcpd@leeds.ac.uk