Cancer Research UK delegation visits Leeds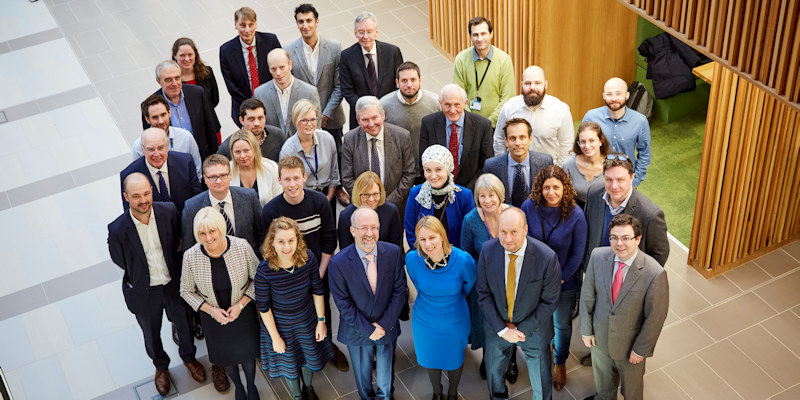 Senior leaders from Cancer Research UK visited the University today to find out how Leeds researchers are working together in the battle against the disease.
Academics from across a range of disciplines met the charity's Chief Executive, Michelle Mitchell, as part of a senior delegation to showcase their research, ranging from discovery science to large-scale clinical trials. The delegates included four Cancer Research UK trustees, David Lindsell, Dr Andrew Palmer, Professor Sir Bruce Ponder, Dr Adrian Crellin, and Dr Alex Pemberton, Head of Therapeutic Discovery Funding and (acting) Head of Centres and Institutes.
Leeds has a long history of excellent research in cancer.