International audiological student conference grows from strength to strength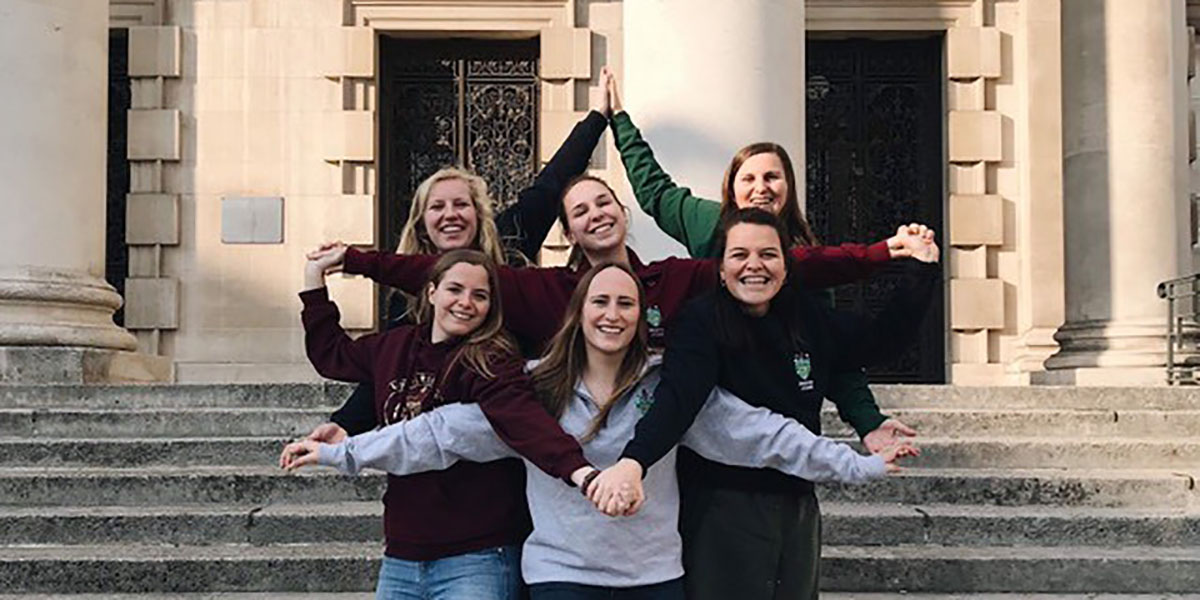 At the start of April, the Audiological Science and Education (ASE) Group in LICAMM hosted the second Leeds Intensive Programme on Audiology across Borders (IPAB) dual conference in partnership with the Department of Audiology of the Artevelde University College in Ghent (Belgium).
This is an innovative week-long student event that aims to internationalise our students' learning experience.
Leeds students were joined by students from Belgium, Germany and Nigeria for a range of interesting and insightful activities. Many of the activities encouraged students to compare and contrast aspects of audiology education and practice from their country with others, in order to broaden their audiology perspectives. This year passionate debates included differences in performing pure tone audiometry and salary differences! Another theme this year was hearing aid technology.
Throughout the week hearing aid manufacturers gave presentations describing their very latest technologies, including applications of machine learning and smart wearable technology. This was contrasted with a visit to Leeds' Thackray Medical Museum, where students learnt about hearing aid technology of the past and what it can tell us about societal perspectives on hearing loss across the centuries.
Students from all countries got on really well and did a lot of socialising each evening. Leeds students were able to act as hosts and showed off Leeds to their international colleagues. The evaluation of Leeds IPAB 2019 is incredibly positive – our students have reported that they highly value this international experience.
I've learnt so much about audiology in other countries, realised how much I know about my own practice and made so many new friends.
For further details about this international event visit the conference website