Dentistry at Operation Ouch Roadshow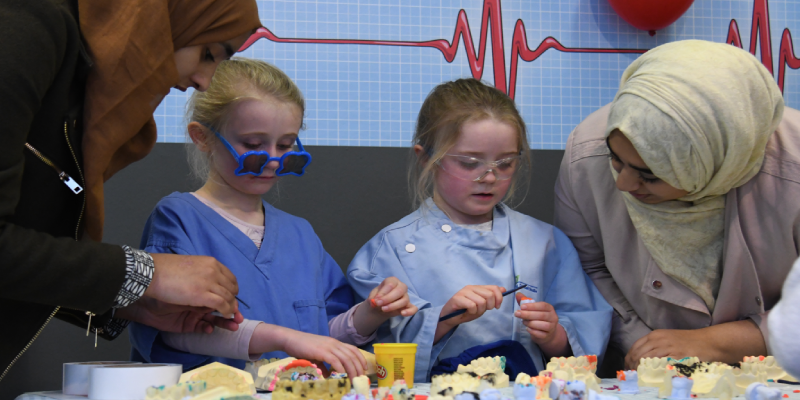 The School of Dentistry took part in the Operation Ouch Roadshow at the The National Science and Media Museum in Bradford during February half-term.
Operation Ouch! is an educational British children's television series on the human body, showing what happens in A&E, what doctors sometimes have problems with and show various experiments to help children understand the human body.
There were a number of dental activities for the children to get involved in which included dress up and photographs, 'filling' teeth, making mouth puppets and healthy eating and brushing habits. It was great to see so many children engaged and enthusiastic about the activities!

Thank you to everyone who helped with the event.